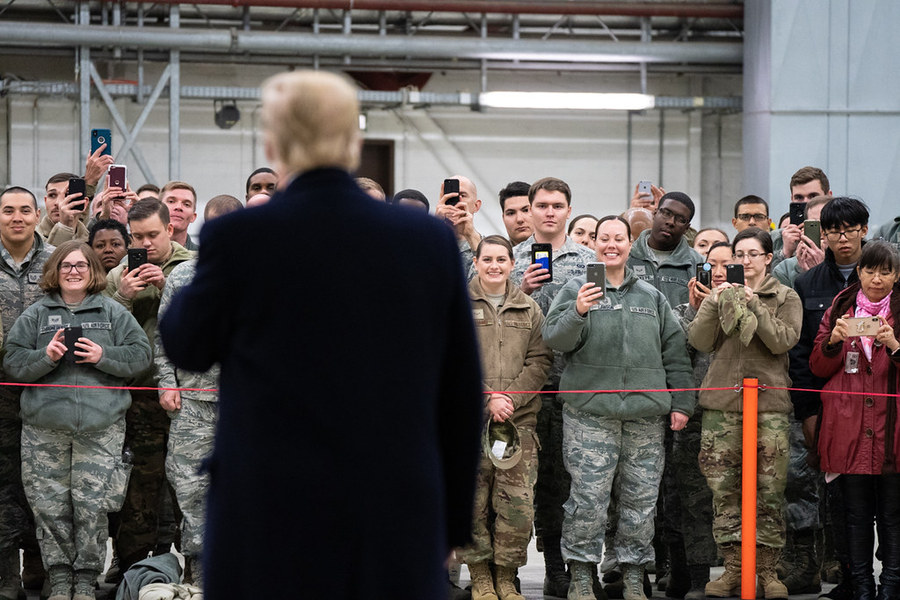 [ad_1]
Active-duty U.S. soldiers prefer Democratic candidate Joe Biden, while incumbent President Donald Trump has veteran backing, Business Insider reports.
A Military Times poll of 1,018 US soldiers active between July 27 and August 10 shows that 43.1% said they would vote with Biden, while only 37.4% said they would vote for him. Donald Trump.
A poll of active duty troops found that President Trump's favorable views fell from 46.1% in 2016 to 37.8% this summer, while unfavorable views have increased from 37 over the past four years. % to 49.9%.
Trump has repeatedly praised the things he did for the US military, criticizing his predecessor, Barack Obama, for weakening the US military. Trump has overseen a massive increase in military budgets, but his message doesn't seem to resonate with soldiers on active duty.
However, the American president remains the veterans' favorite candidate, albeit at a lower percentage than in the previous presidential election, according to a survey conducted between 1 and 13 October by the Military Times of 1,733 veterans.
52% of them said they wanted to vote with Trump and only 42% with the Democratic candidate. But support for Trump has declined since 2016, when 60% of veterans said they voted with the Republican candidate at the expense of former Secretary of State Hillary Clinton.
The latest Military Times poll also shows that most of Trump's support among veterans comes from those over 55. Younger veterans prefer Biden, with 51% of those between the ages of 35 and 54 saying they would vote for him.
Among veterans under 35, 46% say they prefer Biden while 42% support Trump.
The survey also shows that veterans express strong dissatisfaction with both candidates. 49% of respondents said they did not trust Trump to lead the military, while 43% said the same of Biden.
59% of them are unhappy that the Democratic Party has elected Biden as their presidential candidate, while 51% are dissatisfied with the Republican nomination.
However, Biden did much better in terms of respect among active military and veterans, while over 50% of those who took part in the survey described the current president as dishonest.
Neither candidate has completed military service.

Read also:

.

[ad_2]
Source link