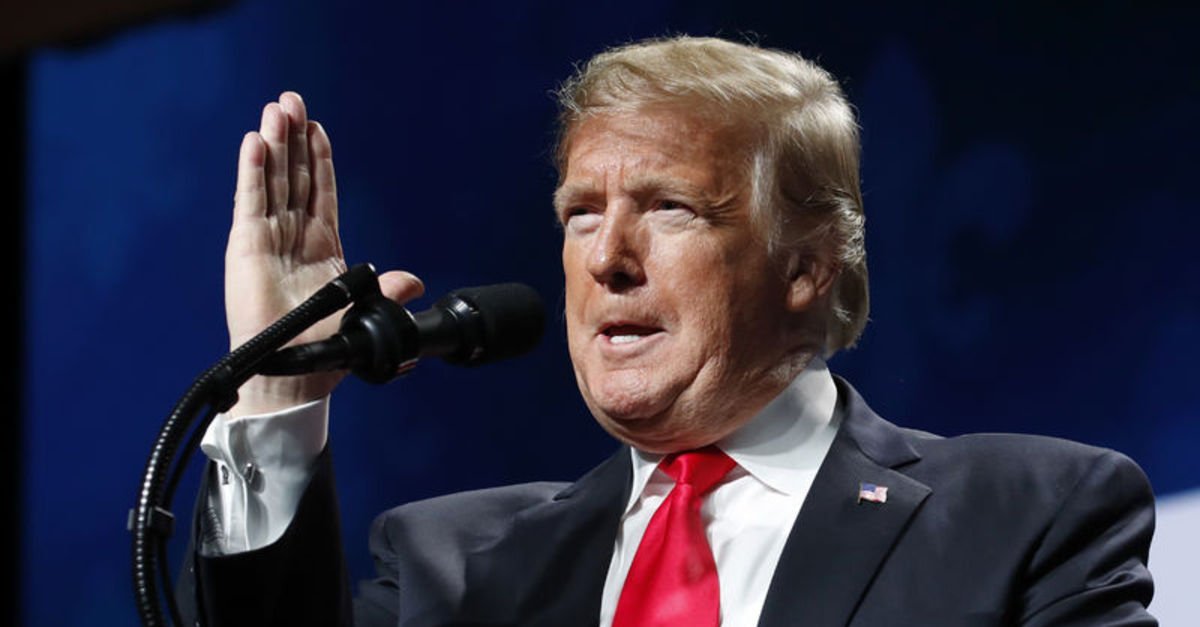 US President Donald Trump, "enemy missile forces or other forces that can lead us to lose any missiles: the type of missile or the geographic source of the attack, regardless of whether we allow it". he said.
Trump came to the United States Department of Defense (Pentagon) and issued a statement on the ministry's missile defense ministry study report.
While Trump was accompanied by Vice President Mike Pence and National Security Adviser John Bolton, a number of high-level officials and defense commanders attended the Pentagon meeting.
Donald Trump said in a statement, the missile defense strategy through the world has given messages.
"WE WILL NOT ALLOW ON IRAN"
If Iran succeeded, it would provide critical information to Iran. If they were successful, they could use it in their search for intercontinental ballistic missiles. We will not allow any ability to reach the United States. he said.
Trump said Iran is a very different country than it was two years ago and Teheran wants to talk to the United States.
THREAT TO THE WORLD
"The United States is changing its position to provide protection against all types of missiles, from cruise missiles to hypersonic missiles," Trump said. he said.
Trump said he saw the space as a battlefield, so they founded the command of the space forces and said:
"In my new budget, we will invest in a space-based missile defense space, a new technology at the end, our defense and, of course, our attack will be a very important part of our capabilities. attack, we will not allow it. "
MESSAGE FOR ALLIANCE
Claiming that the United States is a "very rich country", Trump said that he and his partners now demand payment of Washington's protection.
Trump, who claimed to be one of the most popular names in Europe when he was elected for the first time, told NATO members who called them to meet their defense spending commitments and who lost popularity in Europe .
"We can not be someone else's favors," Tr Trump said, noting that he made significant progress in NATO's spending.
DESCRIPTION OF SYRIA FROM PENCE
Vice President Pence, who issued an opening statement before Trump, expressed his condolences to the families of US soldiers who were killed in an explosion in Münbic the day before.
"When we bring our troops into the country, we will do it in such a way that the remains of the DAESH will never again establish the evil caliphs and murderers". he said.
– Study of missile defense cases prepared considering the threats
US Deputy Secretary of Defense Patrick Shanahan prepared for the Pentagon's missile defense review document, taking into account the threats that have attracted attention.
China and Russia working on hypersonic aircraft and cruise missile technology transferring Shanahan, the United States claimed that the technological struggle to resist them.
"Let's see what you are doing and we are taking action in this direction". expressions used.
Source link