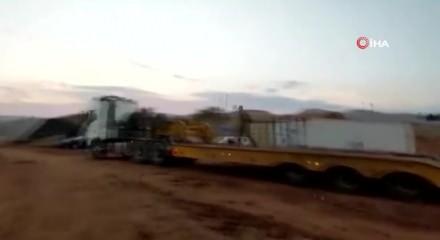 ECONOMY / 22.11.2020 23:14
An Israeli army tank was overturned when the driver lost control while being loaded onto the carrier.
The Israeli army's Merkeva-type tank was overturned while being loaded onto the tanker after the exercise in the Jordan Valley. In the investigation of the accident, it was established that the tank driver could not adjust the speed during the loading process and did not position the tank at an appropriate angle to the carrier. Military police removed the tank, taking the scene to the security cordon after the incident. It has been claimed that he was not killed or injured in the accident.
Source link