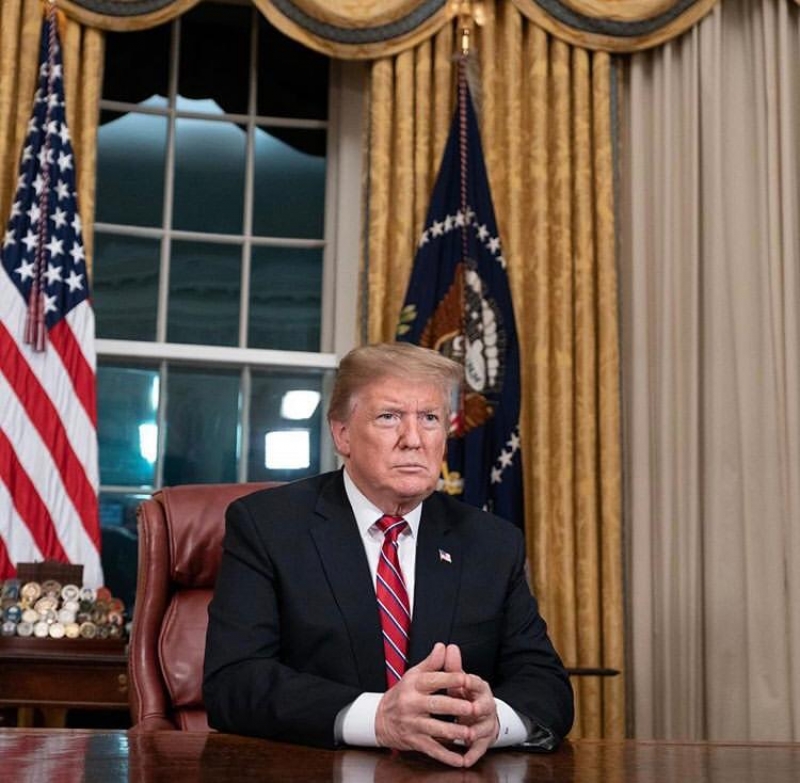 US President Donald Trump announced a new plan to end the partial blockade of the government and said he is willing to compromise, but his initiative was rejected by the Democrats before the speech, according to the BBC, according to Mediafax .
The president said he still wants $ 5.7 billion to finance the construction of the wall at the Mexican border and has proposed two concessions. The Democrats denied it and rejected the concessions proposed by Donald Trump before holding the White House speech.
READ THIS: the food that tires you! Watch the TOP food that leaves you without energy
One of the compromises Donald Trump offered to refer to "Visitors", people who have entered the United States illegally and are protected by the DACA program, which allows them to work in the United States but do not receive US citizenship.
Donald Trump proposed extending this program for three years, which protects over 700,000 people. The DACA program was initiated during the administration of President Barack Obama and was severely criticized by Donald Trump.
The second grant proposed by Donald Trump refers to people who have obtained visas through the Temporary Protection Program, which allows citizens of countries affected by wars or disasters to continue living and working in the United States. More than 300,000 people are in this situation.
READ: grapefruit seed, the simplest natural remedy against hell and grapefruit
"Unfortunately, the first reports clearly show that this proposal is a combination of initiatives that have already been rejected because they are unacceptable and do not help people obtain certainty as they are," said Nancy Pelosi, President of the House of Representatives.
The US federal administration is partially blocked for 29 days and afflicts over 800,000 federal employees.