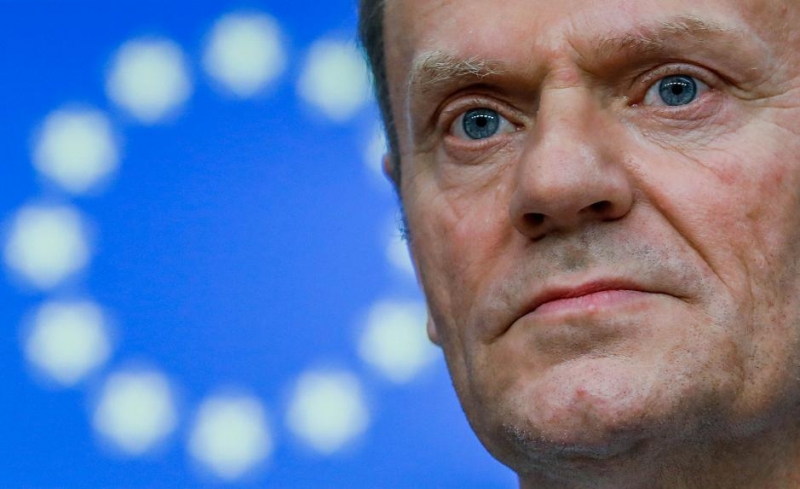 The former British Prime Minister David Cameron has been warned that his "stupid referendum" on EU membership could end with a personal disaster, reveal a new documentary to the BBC and interview a number of politicians in the whole spectrum of the battle for the Brexit world, reports the press agency of the Press Association.
In a document titled "Inside Europe: Ten Years of Turmoil", European Council President Donald Tusk tells David Cameron to confess that he promised the 2016 referendum just because he expected to enter a new coalition with the liberal democracies that they opposed this vote.
The BBC document, to be broadcast on January 28, includes interviews with numerous politicians, including former finance minister George Osborne, former foreign minister William Hague, president of the European Commission Jean-Claude Juncker and the former French president Nicolas Sarkozy and Francois Hollande.
David Cameron, who resigned as prime minister in 2016, after leading the campaign to resign from the EU with the consequent failure of the referendum, is the main character missing from the documentary.
The producers said Monday that the former prime minister refused to invite him because he signed an exclusive contact for his memoirs.
Donald Tusk, in an interview with the table books, said he had discussed with Cameron before the referendum at a time when he was trying to get concessions from the leaders of the EU on migrants in an attempt to fight lawmakers Eurosceptic conservatives.
Tusk says he warned Cameron that "there is no appetite for a revolution" and added: "I asked David Cameron: why you decided this referendum, it's so dangerous, really stupid".
"He told me – and I was really surprised and even shocked – that the only reason was his own party. (He told me) he felt really safe, but he also believed that there was no risk of a referendum, given that its coalition partners, the liberals, would have blocked the idea of ​​a referendum, but then, surprisingly, it won and there was no coalition partner anymore, so paradoxically, David Cameron became the true victim of his own victory ", explained Tusk.
Read: Vladimir Putin is DISPERFECT: the OFFICIAL shot he received from a state institution
The former Polish Prime Minister also said that after the referendum, he agreed with the decision of David Cameron to resign from his government: "It was as if the time had come to account for the biggest mistake of his life" .
The documentary filmmakers also spoke with other key figures in the years leading up to the Brexit vote, including former Liberal Democrat leader Nick Clegg, US ambassador Ivan Rogers and Cameron's communications director Craig Oliver.
The documentary also includes Brexit promoters, such as Douglas Carswell, who left the Conservative Party to become the first UKIP parliamentarian in 2014, and another Eurosceptic, MEP Daniel Hannan.
After the first episode of the BBC series entitled "We Here", the next two will refer to the financial crisis in Greece and that of Syrian migrants.