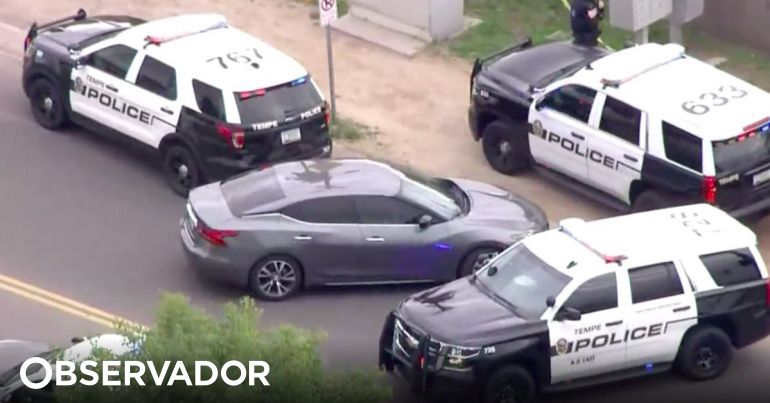 A 14-year-old boy was killed by the police in Temple, a small town in the US state of Arizona, following an assault. According to NBC News, Antonio Arce escaped from the authorities with a toy gun in his hand. The incident occurred last Tuesday.
It all started with a report that accused an individual with "suspicious air" of "stealing a vehicle," reads a statement released by the temple police department. The agents responded to the request for help and when they arrived at the crime scene they found the fugitive suspect with what appeared to be a weapon in hand.
A pursuit was started on foot, and again according to the official police report, an officer gave "verbal orders" so that the suspect would surrender. In the midst of confusion, the police confirmed that the alleged thief had a gun in his possession and fired (no number of shots were revealed), immediately hitting the target. Only later did they realize that the suspect was a teenager and that the weapon had to play. The police of the temple still called the paramedics, carried out resuscitation maneuvers, but the boy was eventually declared dead in the hospital.
The gun they found next to Antonio Arce was a replica of a 1911 revolver, a "breath of air" that shoots small plastic bullets, a relatively common toy. The first investigations seem to suggest that the weapon will be stolen from the car along with other objects such as a cell phone.
The boy's identity was not revealed by the police, but the victim's brother, Jason Gonzalez, told NBC News the name of the teenager.
Source link