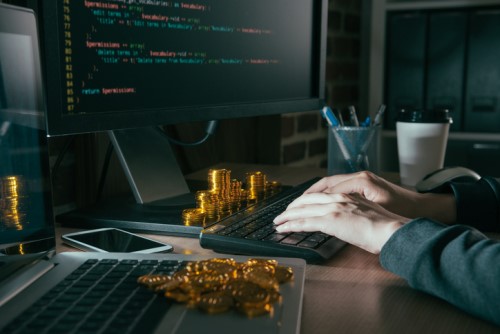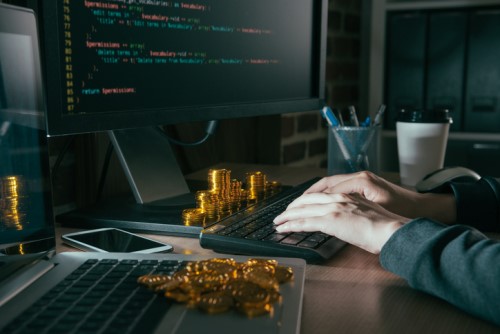 If you talk about it, it means that you are thinking about it. This is the belief of Thomas Mason, research analyst at S & P Global Market Intelligence, who reviewed the transcripts of calls from global insurance companies to assess their acuteness when it comes to blockchain technology.
According to Mason, teleconferences provide a useful barometer of the company's interest in blockchain as they indicate that executives think about it. Now it has been revealed which side of the planet is most interested.
Based on the transcripts of publicly listed insurance underwriters, where speakers mentioned the term "blockchain", "distributed ledger" or "cryptography" at least once, it turned out that Insurers who discuss most about blockchain technology on conference calls came from Europe.
In addition to the recalls of earnings, the data collected at the beginning of this month also included transcripts of events such as analysts / investor days and industry conferences.
Europe has surpassed all other regions with 15 transcripts, followed by eight in the Asia-Pacific region. Linked to the APAC was the combined US and Canada – which Mason said could mean that US insurers are taking a wait-and-see approach … or that or they are just more secret about their blockchain plans.
Meanwhile Latin America and the Caribbean region, which included Bermuda, had two transcripts. As for insurers in the Middle East and Africa, not a single transcription mentioned blockchain technology.
"A project that caught our eye on the European market was Fizzy from AXA," said Mason. "The flight insurance product uses smart contracts written on the Ethereum blockchain and automatically pays off a claim if a passenger's flight is delayed by more than two hours, AXA launched Fizzy in September 2017 and currently offered cover only for a few routes to day.
"In mid-June 2018, AXA had extended the app to 5% of the world's routes. But the fact that it was launched is noteworthy, as many projects by other companies, both within and outside the insurance industry, remain in proof-of-concept mode. "
The analyst also cited the names of Allianz SE, Prudential Plc and SCOR SE among the leading European insurers (re) who publicly disclosed blockchain initiatives.
However, there is an insurer particular that seems very interested in the prospects of technology.
"While the European insurers collectively discussed blockchain on Most of the conference calls, the Chinese insurer Ping An Insurance (Group) Co. of China Ltd. won first place in our individual insurers rankings, "said Mason." Ping An considers blockchain to be one of its five core technologies, such as the executives mentioned during an investor day in November 2017; the others are biometric data, big data, artificial intelligence and cloud computing. "
The research also drew attention to blockchain consortia such as B3i (Blockchain Insurance Industry Initiative) and The Institutes RiskBlock Alliance.
Source link