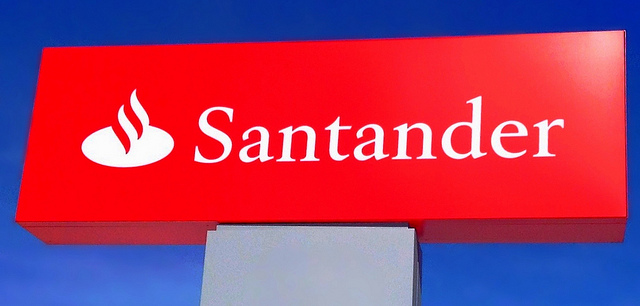 Not long ago, the British subsidiary of Banco Santander has released a new advertising in which it boasts its strategic alliance with Ripple. The picture says that international transfers are now carried out via blockchain technology (10 to 10,000 pounds) and that connects to Apple Pay and uses Touch ID. It also explains that time and costs are "drastically reduced" and that new types of transactions around the world are activated via Ripple. This is huge.
Banco Santander is not a Wall Street or a Swiss bank. It is Spanish, so it is not considered among the classic cliques of the banks of the world. That said, it's huge. It has a presence all over the world and is considered the best bank on the planet at the moment. This is just a context.
More importantly, Santander is using Ripple technology in production. Many banks (over a hundred) around the world have announced plans to use Ripple's blockchain and software to process their international payments, but are not committed.
They are adopting the technology in the tests to find out if it really suits them and can be easily integrated into their current services. Not so with Santander. Santander is in the 100% Ripple wagon and is already experiencing its benefits.
Santander & Ripple … "connects to Apple Pay and uses Touch ID"

Thank you @XRP_VETERAN pic.twitter.com/FAuO160Ids

– XRP_Canada ✌🏽 (@XRP_Canada) 22 November 2018
For cryptic fans (especially Ripple fans) this is very significant news. Each transaction executed by Santander on behalf of its customers with respect to the Ripple blockchain creates the demand for XRP. This brings up the price. Just remember that in the current horrible bear market we have seen for almost a year (the last three weeks are really bloody), Ripple's XRP was the currency that got the better of it.
Yes, it has also lost value. But everyone is losing value and Ripple's red numbers are in the one-digit region, while all the others are in two numbers. Let's put it into words that anyone can understand: in the last couple of weeks, XRP outperformed everyone, including Bitcoin. It has even become the second digital asset by market capitalization. This recovery capacity is, in part, due to the use of XRP by Santander to settle international payments.
Let's briefly review the history of this partnership.
Last March both Ripple Labs and Banco Santander announced that the Spanish giant was experimenting with several RippleNet liquidity products and creating pilot programs based on Ripple's blockchain. This allowed Santander to notice the levels of certainty, transparency, speed and low cost that are simply impossible using traditional financial instruments.
Ed Metzger, Santander's innovation manager, spoke to Swell (Ripple's annual conference) about how the bank will use Ripple's xCurrent to improve its customers' experience. He noticed,
"We believe that financial services are moving towards a world of open platforms where companies work together to offer excellent customer service to their customers, and that's at the heart of what we're doing with OnePay FX."
What is OnePay FX, I heard you ask? It is a mobile app developed by Santander, distributed for its customers, which went online last October 2nd. Initially it was available in Spain, Brazil, the United Kingdom and Poland. Mr. Metzger also explained that the app allows customers to process international transactions transparently, quickly, economically and easily.
Metzger added that,
"One of our customers was in Italy on vacation and parked in the wrong place, he had to pay a fine and he did not have his bank card, he could use the app to pay the fine immediately and prevent his car from coming it's four or five clicks to do something that would have been terrible, terrible in the past. "
While many of Ripple's important strategic partnerships are still in the testing phases, some of them are already working in real time in the real world. Santander is the poster guy in this context. It is validating Ripple products and tokens. So do not hate Ripple. It is doing useful encryption to people who do not even know how to use it. This is why XRP has remained stable in the current market debacle, which is why it will remain so in the future.
For real-time business alerts and a daily distribution of encrypted markets, subscribe to Elite membership!
Disclaimer: this article should not be taken as, and is not intended to provide, investment advice. Global Coin Report and its affiliated companies, employees, writers and subcontractors are cryptocurrency investors and may from time to time have holdings in some of the coins or tokens they cover. Please conduct your own in-depth research before investing in any cryptocurrency and read our full disclaimer.
Image courtesy of Flickr.