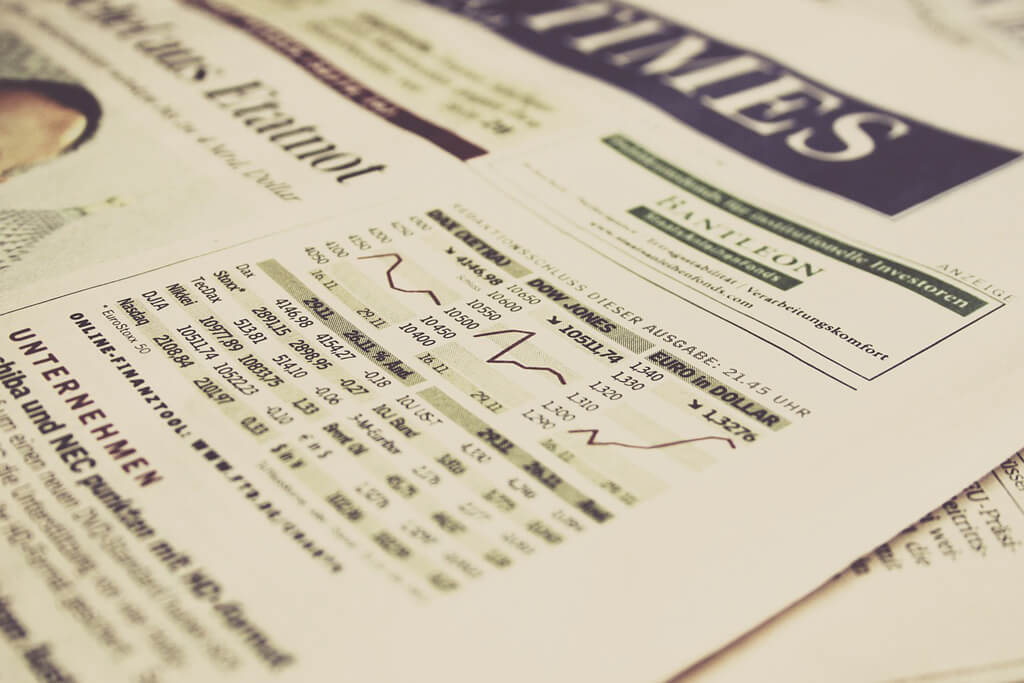 Dow Jones subsidiary Marketwatch is adding eight digital currencies to its thacking list. The information on ether, XRP, cash bitcoin, litecoin, monero, ether classic, dash and zcash will be displayed.
MarketWatch, published by Dow Jones & Co., announced Wednesday that it will begin to track the market moves of eight additional cryptocurrencies. According to the press release, MarketWatch, which has been monitoring the price of bitcoins since 2014, will show information for ether, XRP, bitcoin money, Litecoin, ether classic, monero, dash and zcash.
MarketWatch now has data for these cryptocurrencies:
ETH https://t.co/ISYTymh1eO
XRP https://t.co/mQ1BvWkNy6
LTC https://t.co/kiD9ZNUzKE
BCH https://t.co/RoBnBX8pMK
XMR – https://t.co/9Np71S75LP
ETC https://t.co/Bk29jAkNGi
DASH https://t.co/5wjjW3oTi8
ZEC https://t.co/ze7SXmTksZ

– MarketWatch (@MarketWatch) 25 April 2018
In addition to viewing the price movements of cryptocurrencies, MarketWatch will send quotes in real time for both the euro and the US dollar, using data from the Kraken cryptocurrency exchange.
"There is no doubt that our readers, as the world's most experienced investors, have an eye on the digital currency and we are happy to expand our real-time monitoring of a total of 9 cryptocurrencies in both euros and USD , with the help of Kraken "Dan Shar, general manager of MarketWatch, stated.
Being a subsidiary of Dow Jones & Company, MarketWatch tracks the pulse of markets for investors with over 16 million visitors a month. The site is a leading innovator in business news, personal finance information, real-time commentary and investment tools and data, with dedicated journalists who generate hundreds of titles, stories, videos and daily market memories from offices in the United States, Europe and Asia.
MarketWatch also offers paid products for investors, including Retirement Weekly and ETF Trader. It is part of the Dow Jones Media Group, which includes Barrons.com, Financial News London, Moneyish and Mansion Global.
The Dow Jones Media Group itself has moved to test the blockchain in recent days, perhaps signaling a broader interest in the technology within the company beyond its offerings on MarketWatch.
The decision to track eight more digital currencies comes after the recent partnership of Dow Jones Media Group with Brave Software, a Web browser-oriented startup of privacy. According to Dow Jones, this partnership is aimed at bringing premium content to new audiences and testing the use of blockchain technology in digital publishing. The two companies will begin testing content delivery with Brave's blockchain-based digital advertising platform, and Dow Jones Media Group-controlled companies Barron and MarketWatch will become "verified publishers".
"Our new model reconnects users and publishers without compromising privacy," said Brendan Eich, CEO and co-founder of Brave. "We can not wait for our users to enjoy the Barron and MarketWatch premium newsletters."
Daniel Bernard, senior vice president of Barron & # 39; s, is also positive for the partnership. "As a global digital publisher, we believe it is important to continuously explore emerging new technologies that can be used to build customer quality experiences," he said.