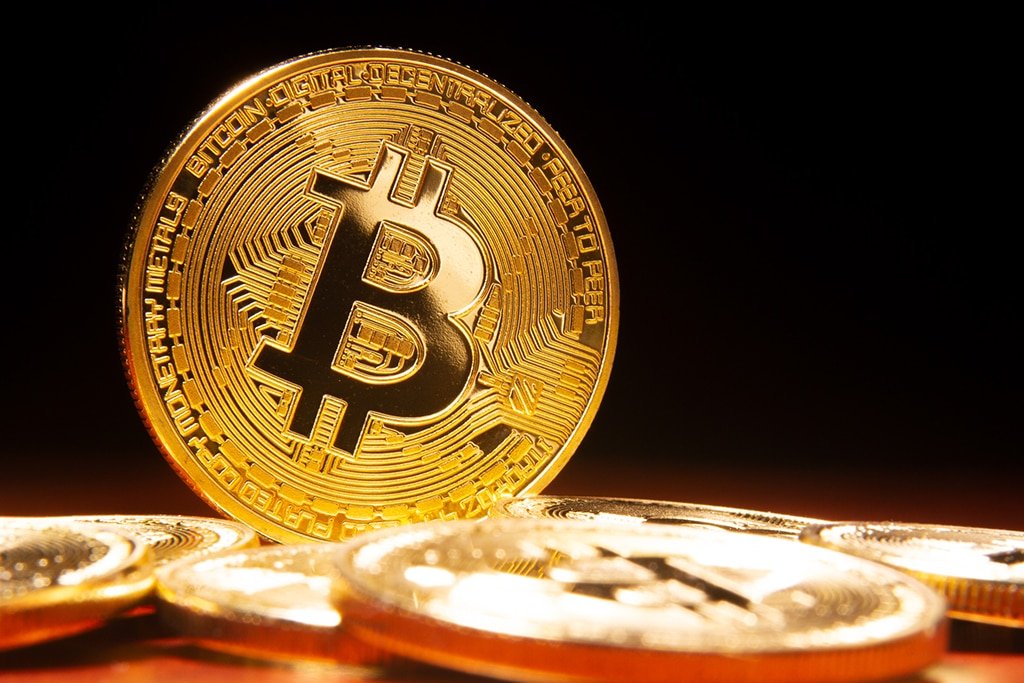 Released in 2009 as open source software by a person or group of people using the name Satoshi Nakamoto, Bitcoin had the idea of ​​creating a peer-to-peer electronic currency that was not based on any central authority or intermediary to validate the exchange of money.
Its price is notoriously volatile, often swinging thousands of dollars in both directions in a single day. This, however, did not prepare investors for what happened after the peak. The price of Bitcoin retired for the rest of 2017 and closed the year at $ 12.993.
Then 2018 arrived. The currency lost 51% of its value between January 1 and February 6, canceling billions of dollars in market value.
It has been called "fraud", "ponzi scheme", "terrorist money" and "a speculative bubble".
According to a tracking website, Bitcoin has been declared dead 336 times so far. Yet, through all this, Bitcoin survived.
From $ 17,527 to just $ 3,919 in Just a Year
The year 2017 saw the BTCs gain historical gains, as it brought the "cryptographic boom" from the front. BTC opened 2017 at $ 963 and closed the year at $ 12.897, marking an increase of more than 1200% of the market price. The year 2018 was quite contrary to that trend.
In the first week of January, BTC got 36 percent of the landing at $ 17,527, which, until the time it was written, remained the highest market price it would have seen for the rest of the year. In February, it fell to $ 7,051, losing 60% of its market value during the month.
However, it seems that it is recovering its price reaching $ 11.372, but at the end of March it was trading at less than $ 7,000. The cryptocurrency started to rise again in the second quarter of the year to exceed $ 9,000, but the market was corrected again in May.
In the second half of November, BTC jumped from $ 6,351 on November 14 to $ 4,465 by November 21st, a 30% decline.
Starting in December last week, BTC traded at $ 3,898, marking a 70% decline in value from the start of the year.
Bitcoin is still recognized as a legitimate transferable value
In March, a bitcoin bitcoin called Bitcoin Private was launched, but failed to achieve significant traction on the market. The same month, the US Marshals Service put the 2,170 BTC auction (worth about $ 25 million at the time) seized in connection with federal, criminal and civil lawsuits.
In August, the mobile payments company Square said its cash app, originally announced in January, could now be used to buy Bitcoin in all 50 US states.
In October, a Chinese court ruled that despite the illegal status of the exchange of cryptocurrencies in the country, Bitcoin is still protected as private property with economic values ​​according to the laws of the country. Previously, a Dutch court also ruled that Bitcoin was a legitimate transfer value under local law.
In November, Ohio became the first US state to allow Bitcoin taxes to be paid, after many other states, including Arizona, Georgia, and Illinois, had already canceled these plans after first consideration.
At a time when 600,000 data mining operations were interrupted due to lack of profits, Intel successfully filed a patent for a low-power cryptocurrent extraction processor.
Many members of the cryptocurrency community have put their hopes on the US Securities and Exchange Commission (SEC) to approve Bitcoin's ETF proposals, but the federal agency has so far responded by briefly rejecting all submitted proposals.
In December, two US lawmakers proposed to exempt cryptocurrencies from federal securities laws. According to a Bloomberg report, the New York Nasdaq exchange rate operator also plans to list the Bitcoin futures in the first quarter of 2019, provided they are approved by law.
Bitcoin in 2019: institutions will dive into crypts
Bitcoin currently has a market capitalization of $ 73.8 million which makes up 51% of the entire cryptocurrency market. Analysts think that it will probably continue to be the captain of the cryptocurrency ship throughout 2019, seriously affecting the market price of all other currencies.
Mike Novogratz, a former member of Goldman Sachs and founder of the Galaxy Digital encryption bank, was quite accurate in his 2018 forecast. In mid-December, after a significant market decline dubbed the "winter crypt," he said the price of BTC it would not have gone much, staying somewhere between $ 3,000 and $ 6,000, and it turned out just right.
He said he believes that BTC will not reach $ 9K this year, and that it will probably exceed $ 10,000 in the first quarter of 2019. This could lead BTC to reach very high levels as it could rise much before all -or-high brand $ 20K.
Bloomberg's latest report states that Wall Street cryptic dreams are now in limbo, as the value of cryptocurrencies has declined. Insiders told Bloomberg that financial giants have actually given up their plans until the demand is higher.
However, Bloomberg analysts are prone to making mistakes when it comes to forecasts. Just a few weeks ago, shortly after the first signs of a sharp decline in the market, the media said that BTC was heading towards the $ 1,500 threshold, which would mean a 70% decline in the price of the currency.
John McAfee, the founder of popular McAfee software and a fervent Bitcoin follower predicted that Bitcoin will reach $ 1 million by 2020 after the last year's $ 7,000 prediction has been surpassed.
Sam Doctor of Fundstrat and former Chief Equity Strategist of JP Morgan, Tom Lee, believe that the break-even cost of BTC mining 1 is directly related to the price of cryptocurrency. Lee said BTC will grow as it relies on more institutional investors taking on Bitcoin and a steady increase in Bitcoin user base. He justified the current fall in the price of bitcoins by referring to the recent dip in the price of technology stocks, such as Amazon, Apple and Facebook.
Zhao Dong, one of the biggest OTC Bitcoin traders in China and an influencer recently predicted that Bitcoin could reach $ 50,000 by 2021. He reiterated that now is the best time to invest in BTC and said that you could get a 100% return 200% over 3 years if you invest now.
The billionaire VC Tim Draper believes that the value of Bitcoin will continue to grow in the coming years. He said he believes that virtual currencies will eventually outweigh the legal currency, making up two thirds of the world currency value.
On the other hand, the billionaire investor and venture capitalist Jim Breyer believes that the promise offered by technology is too great to be permanently buried by short-term market movements. Breyer kept saying that the technology is too big to be fired just because of a temporary bear market. He warned that "we are close to a nuclear winter right now with cryptocurrency".
What is certain is that 2019 will be bullish for Bitcoin, since at that point the adaptability will be higher as more people will begin to believe in the technology behind it. CoinSwitch.co analysts think that Bitcoin will reach up to $ 20,000 by the middle of 2019. The higher the trading, the higher the price.
Source link