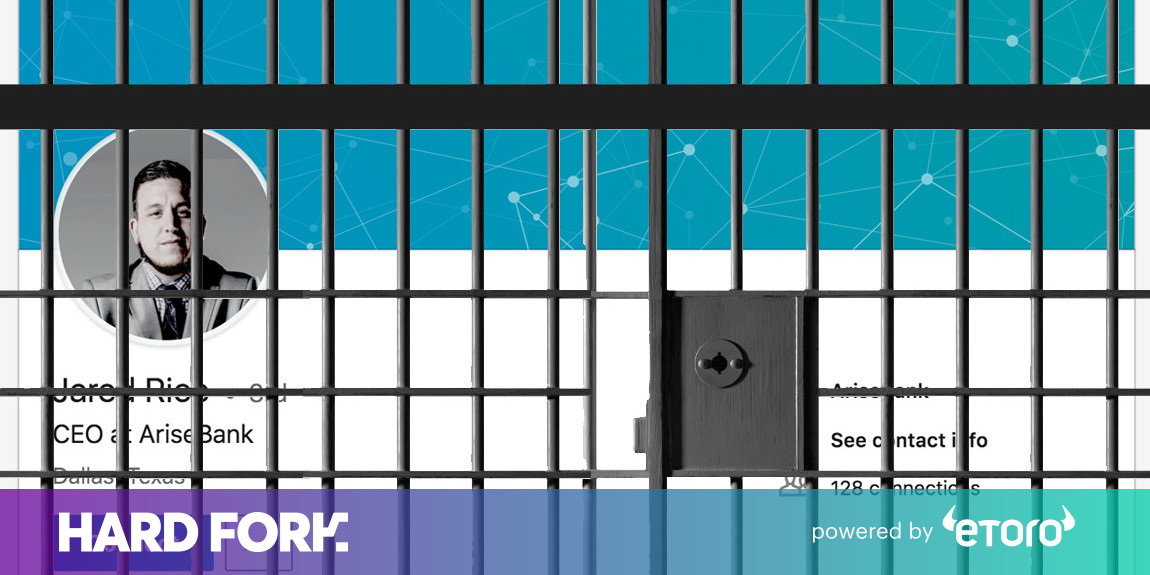 CEO of startup blockchain AriseBank, Jared Rice, is facing up to 120 years in prison for deceiving numerous investors on $ 4 million in a cryptocurrency scheme. Rice promised that his cryptocurrency would offer features similar to Visa, but instead spent the bitcoins of investors in hotels and clothes.
Rice allegedly fooled investors that AriseBank – which intended to be the "first decentralized banking platform" – could offer FDIC-backed accounts and banking services, including Visa credit cards and other cryptocurrency services, according to Texas's Northern District. Lawyer, Erin Nealy Cox.
In reality, however, AriseBank, based in Texas, had not been authorized to operate in Texas, was not insured by FDIC and had not entered into any agreement with Visa, a statement on the US Department of Justice portal. suggest.
However, this did not stop Rice from promoting her cryptocurrency and raising millions of funds from investors – funds she would spend on hotels, food, clothes and other expensive legal services for her family.
Rice also claimed that AriseBank's (ICO) initial offer of coins had raised $ 600 million in a few weeks, although it only raised $ 4 million. He also refrained from disclosing that he pleaded guilty to criminal charges in connection with another internet industry with which he was involved. Meanwhile, he continued to accept funds in Ethereum, Bitcoin, Litecoin and fiat.
"My office is committed to enforcing the rule of law in the cryptocurrency space," said Nealy Cox. "The northern district of Texas will not tolerate this kind of flagrant deception – online or offline."
Prior to this development, the US Securities and Exchange Commission (SEC) stopped the ICO of AriseBank in March after Rice violated the registration and anti-fraud provisions of the US Federal Securities Law.
Published 29 November 2018 – 11:43 UTC