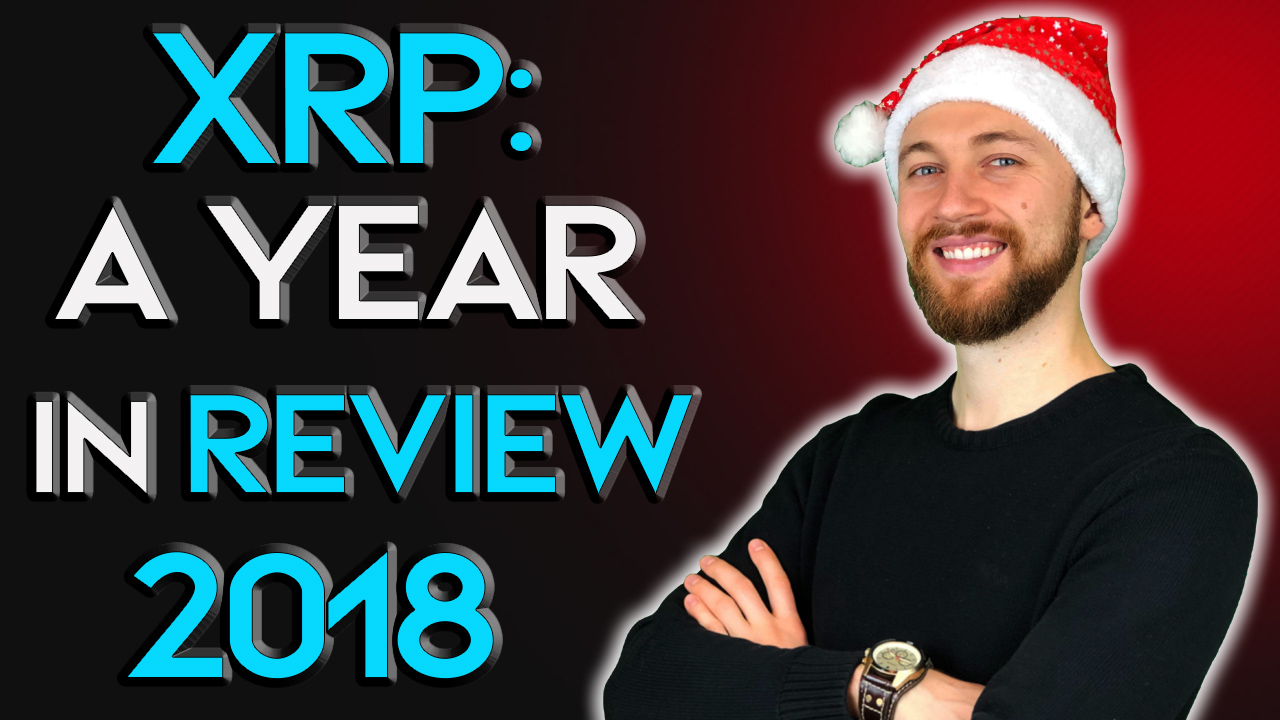 It has been a huge year for Ripple and XRP, many see 2018 as a good year for the company, while others will want to forget most of what happened this year. For investors, XRP itself was not the nicest of cryptocurrencies as it took a nice trip. XRP started out like Ripple, but through a rebrand involving Snoop Dogg, a new XRP brand was born. Through this journey, XRP has reached peaks and depressions both in terms of value and market capitalization. It was a hellish journey, so sit back and relax while we review our year for XRP.
January
The XRP peaked following the cryptocurrency boom that brought many cryptocurrencies to the level following the start of 2018. As a result, the historical high for XRP still dates back to January, when XRP has reached a value of $ 3.83. However, as in many cryptocurrencies, this peak seemed to be short-lived, with the introduction of heavy corrections, bringing the XRP to $ 2.62 by January 8, 2018. This race marked a very stimulating moment for cryptocurrencies and has really helped bring crypto to the mainstream. It is during this boom that many investors have made a lot of money. We must however consider that, in the same way, this time also encouraged many new investors to buy, bumping into XRP's market capitalization, leaving many buyers late, at the end of their own pockets.
March
In March, XRP had really smoothed out, starting the month at less than $ 1.00 and starting a decline which, unfortunately, XRP was not able to recover from the rest of the year. It was around March that a number of late investors decided that they may have made a mistake, investing during the 2017 cryptocurrency boom. During the month of March, XRP halved and went down to $ 0.50.
April
As you probably remember, April brought a glimmer of hope to the markets during what promised to be a second coming for cryptocurrencies. Bitcoin started to go up to $ 10,000.00 and a very cool XRP also followed the example, reaching a monthly maximum of $ 0.94, although unfortunately this result was not equaled during the rest of the year. ;year. April remained a very positive month for XRP due to some very large institutional movements of Ripple, the company responsible for the production and distribution of XRP. International banking giants, Santander, have announced the launch of OnePayFX, a new smartphone app designed to facilitate international and cross-border transactions using Ripples technologies. This was one of the first cases of using Ripple technologies on a traditional institutional level and was welcomed by the community with great enthusiasm.
However, until 2018, Santander failed to adopt XRP, which many investors hoped that the launch of OnePayFX could also bring to an end.
May June July
It is during the months of May, June and July that the name of XRP began to appear in the titles, even for a number of reasons. In May, XRP peaked at $ 0.94 and began to return to $ 1.00 target investors who were hoping painfully. As we know now, XRP never managed to overcome this threshold, even though the positivity remained in the following months, since the XRP was oscillating around $ 0.60.
June appeared to see a snowball effect in XRP, as Ripple was brought to court again due to Ripple's suspicion of involvement in fraud. In short, the 2018 brought with it heavy charges against Ripple on the premise that they had exchanged unregistered security. This was a hot topic in the spring months, though nothing came out with the arrival of the summer, apart from the fact that Ripple's reputation had been damaged by these causes. Even today, many investors seem uncertain about the true status of XRP.
In an attempt to distance himself from the "problematic" cryptocurrency, Ripple completely renamed XRP, like … well, XRP. As we said earlier, before the rebrand, XRP was more commonly known as "Ripple". The rebrand came through a trendy conference that also saw Snoop Dogg performing in the Ripple community. Although the rebrand did not report XRP to $ 3.00, nor did it allow XRP to see a list on Coinbase, it offered further clarification on the true state of XRP, a token on which Ripple is very serious.

September
After a quiet summer, full of speculations about XRP at the end to see a list on Coinbase (of course, this did not happen), the next big step in the history of XRP until 2018 came with the commercial launch of xRapid, one of Ripple's products that actively encourages the use of the XRP token. In September, Ripple announced that xRapid would become available for commercial use in October, the announcement caused a huge spike in the value of XRP, recording the cryptocurrency from $ 0.27 to a final peak of $ 0, 61. The peak was short-lived, however it was enough to pull XRP compared to the downward trend that had experienced during the summer, which saw a quarterly minimum of $ 0.263 reached in August. The launch of xRapid eventually allowed XRP to reach a new base price of $ 0.45, which continued until October and November, before the November crash, which eventually led to another big down-down for XRP .
2018 was a very important year for XRP. Although the value of XRP could have been stronger during the year and while the community could no doubt expect more positive news from their beloved cryptocurrency, things could also be much worse. As a result of the positivity behind the XRP project, during the month of November XRP managed to overcome Ethereum and reign high as the second largest cryptocurrency in the world. 2019 brings with it a great positivity for XRP and many of Ripple projects.
Using XRP, Ripple wants to change the way we make all cross-border payments. This has huge implications for private investors and institutions and therefore, we do not expect Ripple to sleep in 2019. In fact, 2019 could be the biggest year for XRP and those involved in it.
Crypto Revolution Giveaway
Have you heard? Crypto Daily has launched their latest tribute to Ethereum, one that will inspire the beginning of a new crypto revolution!
Click here for more detailed information
Click here to participate!
Source link