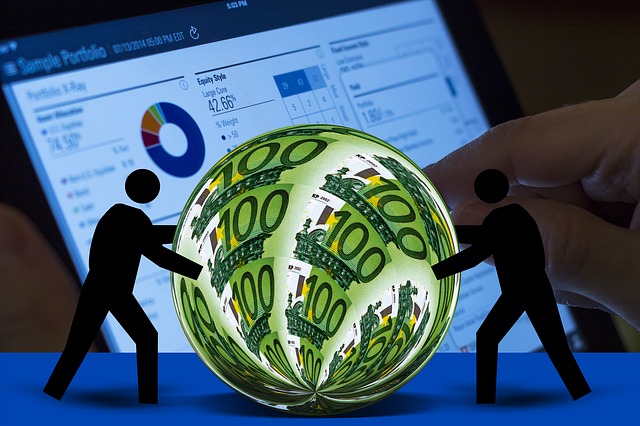 "We do not know when Internet Of Value will be solved by Blockchain. Make sure you're in position before this thing takes off." This is what Chris Larsen (co-founder of Ripple Labs) told Asheesh Birla, a Ripple used several years ago. This quote includes everything that is Ripple, everything that does and everything that aims.
Let's start by explaining the meaning of "Internet of Value". This is a philosophical idea that probably, although we do not know for sure, was advanced by the founders of Ripple. It refers to the expectations of current Internet users and users.
They want money to move over the Internet as quickly and as quickly as the information they use. If you want to send money to someone on the web, it should be the fastest, safest and cheapest way to send an email, this is the main idea.
So Ripple has assured that it is there before this thing takes off? Let's see.
One of the most archaic financial services in the world is international transfer between banks (which can not really be done on the internet at this time as private, except for credit and debit card payments). This is because international payment settlement is based on the SWIFT system.
It was implemented in 1975, long before personal computers, smartphones, not to mention the Internet were imaginable technologies except in Sci-Fi. SWIFT is slow, expensive and error prone. That's why companies like MoneyGram and Western Union have become giants in the financial world without being banks. They have found a way to improve over SWIFT, if not marginally, in terms of speed and costs, so they now handle most of the world's international remittances.
We do not know when Internet Of Value will be implemented by Blockchain. Make sure you are in position before this thing takes off.#faithinXRP https://t.co/tV9Bm2W31w

– Steven Diep (@DiepSanh) November 25, 2018
In recent years, a new industry has emerged, called "fintech", which is a contraction for "financial technology". The point is to serve all those customers who have been poorly served (sometimes, by no means) by the banks, for whatever reason. Paypal is one of those companies.
Just think about how much easier it is to transfer money to another country using Paypal from your usual bank. Fintech is more efficient, cheaper and technologically knowledgeable. As a result, banks are starting to lose a piece of their business.
Insert Ripple.
Ripple Labs has found ways to use the Internet and blockchain technology to process and regulate international payments at even lower costs than fintech, at higher speeds (in practice, in real time) and the security that only blockchain can guarantee . There is a technology-associated token (XRP) that is used as a mediating currency to complete each transfer.
Working with banks around the world, Ripple is improving the customer experience, lowering costs and using the Internet and the cryptosphere so that money can move over the Internet even more easily than e-mails.
So Ripple is in fact creating a healthy ecosystem in which the Internet of Value can become a reality for everyone. It will start with banks and other financial institutions. But sooner or later it will come to private people like you and me. It seems that Ripple was actually in position before the thing had taken off.
For real-time business alerts and a daily distribution of encrypted markets, subscribe to Elite membership!
Disclaimer: this article should not be taken as, and is not intended to provide, investment advice. Global Coin Report and its affiliated companies, employees, writers and subcontractors are cryptocurrency investors and may from time to time have holdings in some of the coins or tokens they cover. Please conduct your own in-depth research before investing in any cryptocurrency and read our full disclaimer.
Image courtesy of Pixabay.