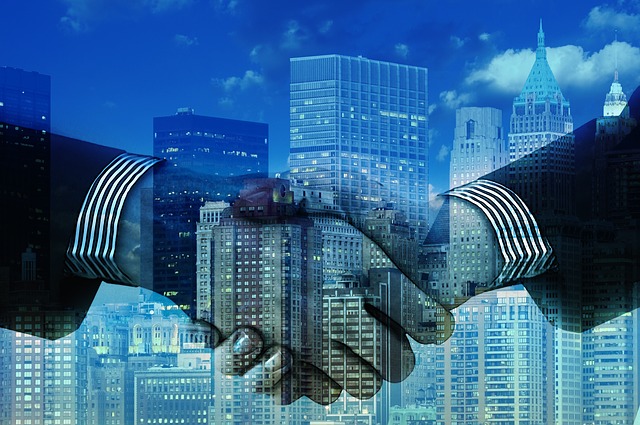 Neutral observers in the cryptosphere have written a lot in recent weeks about Ripple and its native XRP token. It is one of the very few digital assets that have remained quite stable in price for the past two weeks. Following the current market trend, it is trading in red by friction (down 1.27% from the previous 24 hours) as the cryptocurrency stands at $ 0.492593 when we write this.
It also happens that Ripple continues to announce new strategic partnerships and new use cases that previously had not cultivated much. New banks and remittance services around the world are adopting Ripple's platforms and currencies to settle payments internally and more and more companies are adopting it as a means of payment. In addition to all this, the market capitalization of XRP has grown steadily (it is now $ 17.632.270.393), so it has already given Ethereum the second place.
When you put all this together, it would seem that XRP is ready to be the first digital asset that will come out of the current (and prolonged) bearish race and that will happen soon. The technical analysis of the market seems to support this idea, but we will not go into all the details in this article.
The alleged Ripple Stellar partnership
So, something funny (and unexpected) happened, not long ago. Jed McCaleb's XRP portfolio received 40 million XRP tokens and nobody knows who sent it or why. The transaction may seem irrelevant, but there is a reason why the criptoverse must pay attention to it.
Jed McCaleb is the founder of Ripple, but left a few years ago to create a new blockchain project called Stellar Lumens (XLM). This is where he works now, and Stellar is considered Ripple's main and most direct competitor in cryptographic space because he is trying to get hold of many of the same markets, mainly in the financial sector.
So the rumors are spreading. Was Ripple behind that nearly $ 20 million payment to his former boss? Or is Ripple and Stellar Lumens trying to come out with a strategic alliance?
Alliances between competitors are not unknown in the business world. True, they tend to fail miserably, but when they work, they are unbeatable. Perhaps the most famous example of this collaboration was that between Bill Gates and Steve Jobs, who at the time were famous for passionately hating one another.
Both ignored their personal problems and Bill Gates saved Apple from serious financial problems, making sure that Microsoft remained the most important software company for Apple and Windows computers. It worked. Apple would probably have disappeared without Microsoft's help at that critical moment.
Is this what is happening now for Ripple and Stellar Lumens? Apart from an official joint announcement from both institutions, it is simply impossible to know. Stellar Lumens already has a strategic partnership with IBM while Ripple has remained largely independent.
An alliance would allow both projects to access new markets that have remained closed so far; it would give them political power, lower costs, share their technology and make things easier for all their partners. So it could be very tempting because everyone involved would have something to win. Are they going?
All we can say for now is that some interesting signs appear that would seem to suggest that it could happen; maybe it's already under way. But to find out, you'll have to keep coming to our site and continue reading our news.
For real-time business alerts and a daily distribution of encrypted markets, subscribe to Elite membership!
Disclaimer: this article should not be taken as, and is not intended to provide, investment advice. Global Coin Report and its affiliated companies, employees, writers and subcontractors are cryptocurrency investors and may from time to time have holdings in some of the coins or tokens they cover. Please conduct your own in-depth research before investing in any cryptocurrency and read our full disclaimer.
Image courtesy of Pixabay.