[ad_2]
[ad_1]
From the potential for world cryptocurrency to the verdict on nine Bitcoin ETFs, here are some of the stories that break off in the world of cryptography.
The Crypto Revolution
In a new interview with Naomi Brockwell, ShapeShift's CEO Erik Voorhees defines a "scam" of the government, and says he expects the crypt to take over the world.
"I mean, I felt like it always had significant potential to conquer the world, and I still do it, I think over time it will replace government law as people realize that there is an alternative to that scam.
In a sense, it seems to me to be unavoidable, and in other ways I feel it only happens if a lot of people make it happen. So I dedicated my life to projects in space and to helping the piece of what I can to grow. And a street hell has certainly arrived. Every financial institution in the world is watching it. Every government is a little annoyed and a little bit annoyed. nervous about it. Tens of millions of people have used it. Most people in the developed world have heard about it at this point. So yes, he made tremendous progress.
There's still a long way to go, but it has a much higher chance of conquering the world today than when it started. "
Bitcoin
The US Securities and Exchange Commission should reveal its decision on nine Bitcoin ETFs on Monday.
The proposals include two ETFs from ProShares, five from Direxion and two from GraniteShares. Initially the agency rejected the proposals, but then decided to give a fuller look to the whole commission.
Ethereum, Stellar, NEO
The new CoinGecko 2018 Q3 Report on Criptovalute reveals that Ethereum is still by far the most popular platform for companies wishing to launch ICO. According to the report, 85.75 of all ICOs are issued on the Ethereum ERC20 token standard.
Stellar and NEO are in second and third place, respectively with 6.47% and 3.6% of the cake.
Ripple and XRP
Ripple's chief engineer Xpring and co-inventor of the Interledger Protocol (ILP) wrote a new blog post on why interoperability is crucial to the future of blockchain and cryptography .
Meanwhile, Ripple's chief marketing strategist, Cory Johnson, has just released a tweet comparing the energy used by Bitcoin, Ethereum and XRP.
I'll say it again: this is important. #XRPTheStandard pic.twitter.com/3BdIzuIQd3

– Cory Johnson (@CoryTV) 2 November 2018
IOTA
The IOTA team has released a monthly update on the status of Qubic.
Qubic is a protocol designed to dramatically improve IOTA's capabilities by enabling distributed computing and smart contracts on a global scale.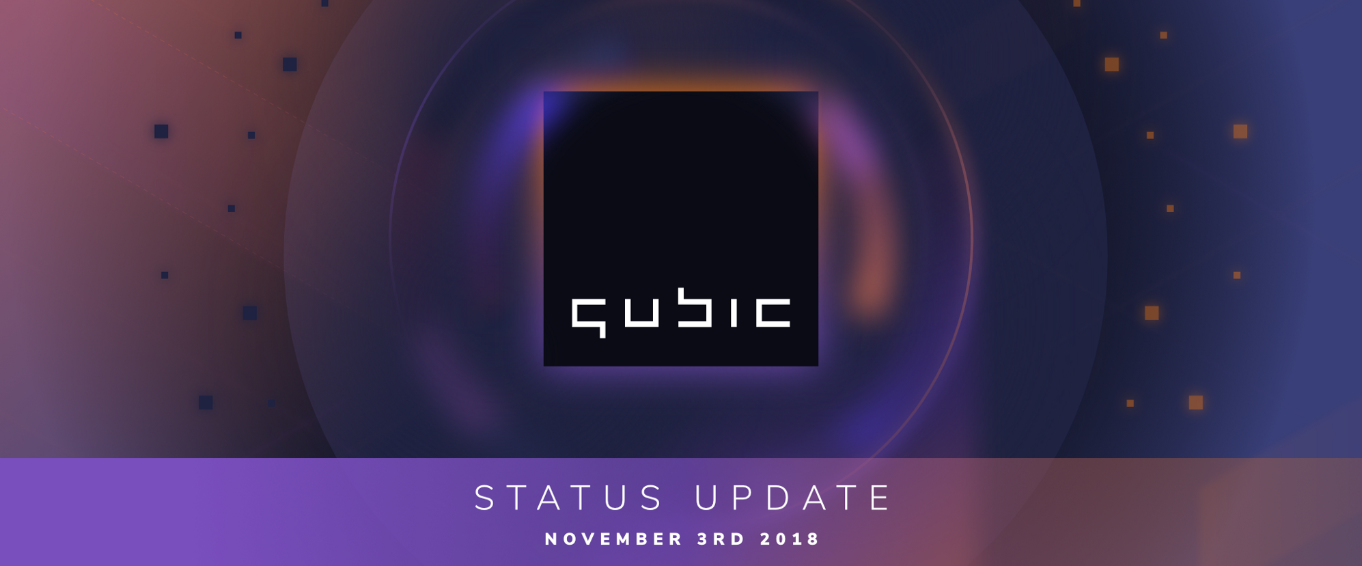 VeChain
OceanEx has just launched the alpha version of its cryptographic exchange and asset management platform, built on the VeChainThor blockchain. The project is assigning a crypt to users who climb and test the exchange.
"During the CryptoCup [Alpha Test]not only will you be able to explore more about OceanEx's trading functions and provide tips and ideas to OceanEx Beta, but you will also have the opportunity to compete with all the other community members in CryptoCup.
… there are two contests in which you can participate and win big prizes: the Flash Boys Trading competition and the Smart Investor Competition. In addition, you can get extra OCE tokens by contributing valuable tips to the development of the platform. "
Come and join OceanEx CryptoCup [Alpha Test] at 22:00 on November 7th 2018 (UTC + 8)! Two competitions are waiting for you to conquer! Do not miss the opportunity to win up to 50 million OCE! Detailed information please visit: https://t.co/cFvJEM49QX

– OceanEx Official (@OceanexOfficial) 3 November 2018
Join us on Telegram
& nbsp
Disclaimer: the opinions expressed in The Daily Hodl are not investment advice. Investors should do their due diligence before making high-risk investments in Bitcoin or cryptocurrency. Your transfers and exchanges are at your risk. Any losses you could sustain are your responsibility. Please note that The Daily Hodl participates in affiliate marketing.
Check out the latest news
[ad_2]
Source link