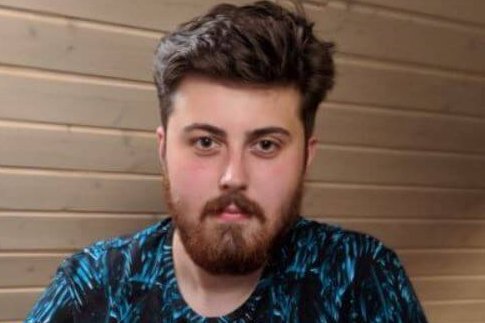 There's something deliciously refreshing about talking to Franklyn Richards. In an ego-fueled and testosterone-fueled industry, it helps to remember that there are real and intelligent people who work hard behind the scenes, refusing to be involved in social media wars.
"I'm not going to waste my time fighting with people [on social media]", He says," the market will decide at the end. I know where I'm placing my bets. "
I met him at the Web Summit in Lisbon at the beginning of November, when Bitcoin was stable at around $ 6k when people felt he was finding its price.
We did not know that the four horsemen of the apocalypse still had to come in the form of Roger Ver, Craig Wright, Jihan Wu, and the United States SEC.
"I do not think it has had any effect," he insists. "I'm a couple of millionaires fighting against useless things, good luck to them, and I will continue to focus my attention on what I think is the right way space should develop."
The founding director of the Litecoin Foundation, operator of Litecoin.comand COO of Zulu Republic he was probably the only speaker without a PR entourage; he was there with his mother.
How do you feel about recent events and ongoing hash wars?
"I feel very indifferent to all these projects, I know there are many people who hate them vehemently, but I think it's a waste of time and energy, we can not do anything about the market, it makes no sense to fight it. ".
Would you say that the price was irrelevant since you're working on technology?
"Well, it's a little irrelevant when I'm working on technology, but the price is important, of course, it's very interesting when prices go up, everyone has a lot more money to spend and do in this space. at the moment, I do not see it as a very interesting type of metric, I still expect markets to lower only on the basis of technical analysis ".
"I am a very convinced objectivist, so even if I would like to join people in camps that say" Litecoin will never fall below $ 100, it's physically impossible! ", I sat until 2013 and I know how difficult it can be. completely prepared to come here and I'm still ready to get it going lower, to be honest, I do not expect anything good up to 2020 in terms of price that goes back up. "
Why 2020? Do not you think that the markets will meet at any time this year?
"I think there might be some positivity this year, but I'm not going to bet on that." We have a saying (I used to be in the Scouts) and this is "Do not get ready, get ready to fail". So I'm prepared, no matter what happens, because the absolute worst happens, even if this whole thing dies – which obviously will not happen. "
What about Bakkt, Nasdaq or other industry players entering the market?
"I see it very positive when the news that is coming out is more positive than ever, people keep, networks grow and remain constant despite falling prices, this is positive in the long run.
But I know from experience how long and prolonged and painful these markets can be. I would not be surprised if Bitcoin were to fall below $ 3,000. The worst would be back to $ 1,000 … But then, I do not really know, who really does it? "
The main objective of Litecoin is the mass adoption, is this what is behind the partnership of Ultimate Fighting Championship? Whose idea was it?
"The UFC partnership has been presented to us and Charlie [Lee, Litecoin's creator] he was very interested in this. I think he was doing college wrestling or something. But as you said, it's also an opportunity to reach a new type of audience.
The synergy we have with the UFC is that it is a starting point. They started only some hobbyists 25 years ago and now they are a world sport where millions of people are tuning in to see a fight. So it is a connection of a basic support that is seen between UFC and Litecoin. "
Aiming for an all-male audience (obviously going to Crypto's main demographic) is the right way to include the general public?
"So, do you think we need to expand the demographic to cover a larger amount if users?" He asks. "I think nothing really matters, basically it's all about free will, there are a lot of people interested in this, and a lot of them are women, but I think we should not go against the market."
Are there more partnerships like this on the horizon?
".
"It depends on whom we want to target. Are we looking at the everyday person who will probably look at these things and think they can make money from it? Or are we interested in collaborating with people who will look at this technology significantly? And I would lean towards that.
"The basic enthusiasm is good to have from people, but I think the change will come from institutions that install systems for other companies to use that have cryptocurrency there."
Let's talk a bit about the products and plans you have in place for Litecoin …
"Litecoin.com has recently implemented localization to expand our reach to more people around the world who want to discover it, and we are also improving the service and implementing advertising so that we can begin to finance development a little more effectively.
We have expanded our language support on https://t.co/64yTK1Edj9 🌎🌍🌏#Litecoin #ltc

Привет 🇷🇺 ● नमस्ते 🇮🇳 ● Hello 🇩🇪 ● 你好 🇨🇳

– Litecoin.com (@LitecoinDotCom) January 14, 2019
And with Zulu, we are about to launch a new version of Lite IM and LiteVault. Launch a new version, I mean roll it up into a single product called simply "Lite". This will be a product now, it's all connected and we're very excited about it. We have a lot of options and partnerships we are working on to make this the best litecoin wallet. In fact, for any cryptocurrency, including our native ZTX or Zulu token. "
Are you still absolutely convinced in Litecoin how the coin?
"Litecoin as a coin? I think that Litecoin is one of the coins and Bitcoin like the other, all the rest is just a little uncertain for me … I'm not going to be involved in combat, there's something terribly egregious in them.
A lot of people have recently gone out and decided to attack Litecoin lately for any reason and I tweeted saying that I'm not interested in arguing with these people if all they can get out and say is "it's a sh ** coin" You must tell me why.
When people like @francispouliot_ is @giacomozucco I have objective arguments and not just subjective opinions or ad hominems, so I will take them seriously. Until then, speaking is not worth it if the discussion can not be honest. Crypto does not care about your feelings.

– Franklyn [ŁTC]⚡ (@MLPFrank) December 27, 2018
"If you're about to launch a hominem ad around, I'm not interested in a group of people in the space involved in a discussion." I think I really lowered the image of space.
"Unless you intend to fight the market and push it yourself, I'll quit because the information tells me otherwise."
You will not find Franklyn posting videos praising Litecoin compared to Bitcoin or any other currency. It is simply not his style. And this has been a critical point for him several times when it comes to the Litecoin community.
"It's the wrong topic and you should not do it," he says. "If the transaction speed was really important, there would be a coin with a blocking time of 1 second at the top of the market, but there is not …
A lot of people are unhappy with me that I will not go out and say "Litecoin is the best coin". I'm just saying, "Stop knocking us down, we'll look like the Ruffled Army where we go around saying things that we know nothing about and that look like idiots, I do not want this to happen to Litecoin."
Anything else you would like to add?
"Our strong point is that we are the number one script network in the world and a Bitcoin complement, if something happened to Bitcoin, there is Litecoin to back up, or any change needs to be done, c & It is Litecoin, but people who believe that one currency will win on the other are simply wrong, that's not how it will end. "