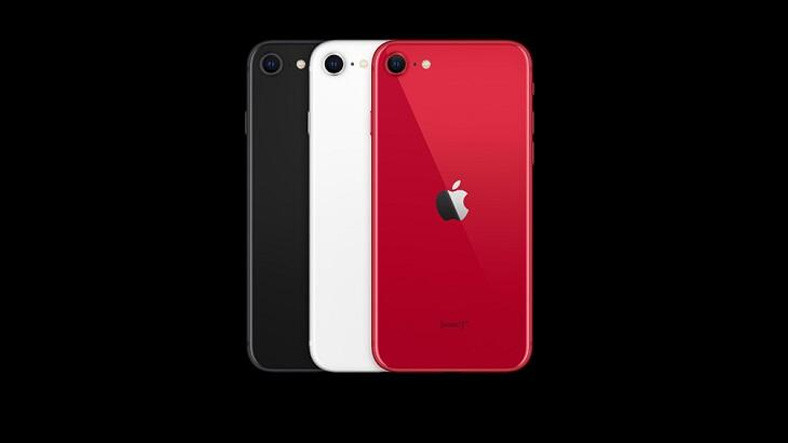 [ad_1]
According to a new claim, Apple will release a mid-range device to compete with Chinese rivals which are more affordable phones. This device that will be released by the company will be iPhone SE Plus, the continuation of the iPhone SE
Although a flagship device comes to mind when the iPhone is mentioned, Apple was released in April this year. iPhone SE 2 / iPhone SE 2020 He had produced the model he named. The phone debuted at a lower price point than other iPhone models.
The iPhone XR, the lowest model of the iPhone X series released in 2018, was released for $ 500, while the iPhone SE 2 sold for $ 400. According to new information, Apple, SE models To compete with Chinese rivals will use.
iPhone SE Plus to compete with cheap Chinese phones
According to Gizchina news, Apple plans to release a cheaper mid-range phone next year. The reason the company has released this mid-range device is with brands like Xiaomi, OPPO, and vivo. To be able to compete in China and India.
So, what are the known rumors and rumors about the iPhone SE Plus, which is part of Apple's plan to cut costs by producing more low-cost phones? According to rumors iPhone SE PlusIt will have a 5.5-inch screen and a fingerprint reader positioned on the side.
Also, according to rumors, Apple is on the iPhone SE Plus to cut costs. Touch ID will use the buttons. Famous analyst Ming-Chi Kuo says the new iPhone SE will lower the total price. Saying it will use a 5.5-inch or 6.1-inch screen, Kuo said. LCD screens He says it will be used. From a design standpoint, it is claimed that it will use the same case as the iPhone XR or iPhone 8.
RELATED NEWS
IPhone 12 mini users say the lock screen is unresponsive
As can be expected, iPhone SE Plus will not have support for 5G connectivity and will only come with 4G connectivity. The jaw-dropping point aside from the price of the device probably is A14 Bionic it will be the processor.
Source:
https://www.gizchina.com/2020/11/15/iphone-se-plus-will-compete-with-budget-chinese-smartphones/
if(!isMobile) { $(function(){
//facebook window.fbAsyncInit = function() { FB.init({ appId : '1037724072951294', xfbml : true, version : 'v2.5' }); };
(function(d, s, id){ var js, fjs = d.getElementsByTagName(s)[0]; if (d.getElementById(id)) {return;} js = d.createElement(s); js.id = id; js.src = "https://connect.facebook.net/tr_TR/sdk.js"; fjs.parentNode.insertBefore(js, fjs); }(document, 'script', 'facebook-jssdk'));
$('body').on({ click: function() { // facebook save button ajax FB.XFBML.parse(); } }, '.facebook-save');
// share scroll if ($('.content-sticky').length > 0) { if ($(window).width() >= 768) { $(window).on('scroll', function () { var scrollTop = $(this).scrollTop(); $('article').each(function () { if (scrollTop >= ($(this).find('.content-body').offset().top - 76)) { $(this).find('.content-sticky').addClass('sticky'); if (scrollTop >= ($(this).find('.content-body').offset().top + $(this).find('.content-body').height() - ($(this).find('.content-sticky').height() + 92))) { $(this).find('.content-sticky').removeClass('sticky'); $(this).find('.content-sticky').css({'bottom': '0px', 'top': 'auto'}); } else { $(this).find('.content-sticky').addClass('sticky').css({ 'bottom': 'initial', 'top': '76px' }); } } else { $(this).find('.content-sticky').removeClass('sticky').css({'bottom': 'auto', 'top': '0'}); } }); }); } }
// share click $('body').on({ click: function (){ var $this = $(this), dataShareType = $this.attr('data-share-type'), dataType = $this.attr('data-type'), dataId = $this.attr('data-id'), dataPostUrl = $this.attr('data-post-url'), dataTitle = $this.attr('data-title'), dataSef = $this.attr('data-sef');
switch(dataShareType) { case 'facebook': FB.ui({ method: 'share', href: dataSef, }, function(response){ if (response && !response.error_message) { updateHit(); } });
break;
case 'twitter': shareWindow('https://twitter.com/intent/tweet?via=webtekno&text="+encodeURIComponent(dataTitle) + " %E2%96%B6 ' + encodeURIComponent(dataSef)); updateHit(); break;
case 'gplus': shareWindow('https://plus.google.com/share?url=" + encodeURIComponent(dataSef)); updateHit(); break;
case "mail': window.location.href="https://news.google.com/__i/rss/rd/articles/mailto:?subject=" + encodeURIComponent(dataTitle) +'&body='+ encodeURIComponent(dataSef); //updateHit(); break;
case 'whatsapp': window.location.href="whatsapp://send?text=" + encodeURIComponent(dataTitle) +' %E2%96%B6 '+ encodeURIComponent(dataSef); updateHit(); break; }
function shareWindow (url) { window.open(url, "_blank", "toolbar=yes, scrollbars=yes, resizable=yes, top=500, left=500, width=400, height=400"); }
function updateHit () { $.ajax({ type: "POST", url: dataPostUrl, data: {contentId: dataId, contentType: dataType, shareType: dataShareType}, success: function(data) {
if ($('.video-showcase').length > 0) { var $container = $('.video-showcase'); } else if ($('article[data-id="' + dataId + '"]').length > 0) { var $container = $('article[data-id="' + dataId + '"]'); } else if ($('.wt-share-item[data-id="' + dataId + '"]').length > 0) { var $container = $('.wt-share-item[data-id="' + dataId + '"]'); } else { $container = null; }
//var $container = dataType == 'video' ? $('.video-showcase') : $('article[data-id="' + dataId + '"]');
if ( $container != null && $container.length > 0 ) { var $badged = $container.find('.wt-share-badge-' + dataShareType);
var $headerCount = $('.content-header').find('.wt-share-count'), $containerCount = $container.find('.wt-share-count'), value = parseInt($containerCount.html()) + 1;
$container.data('share', value); //$containerCount.html(value);
if ($headerCount.length > 0) { //$headerCount.html(value); }
if ( $badged.length > 0 && (dataShareType == 'facebook' || dataShareType == 'twitter')) { if ($badged.hasClass('is-visible')) { //$badged.html(data); } else { //$badged.addClass('is-visible').html(data); } } }
} }); } } }, '.wt-share-button') }); }


[ad_2]
Source link