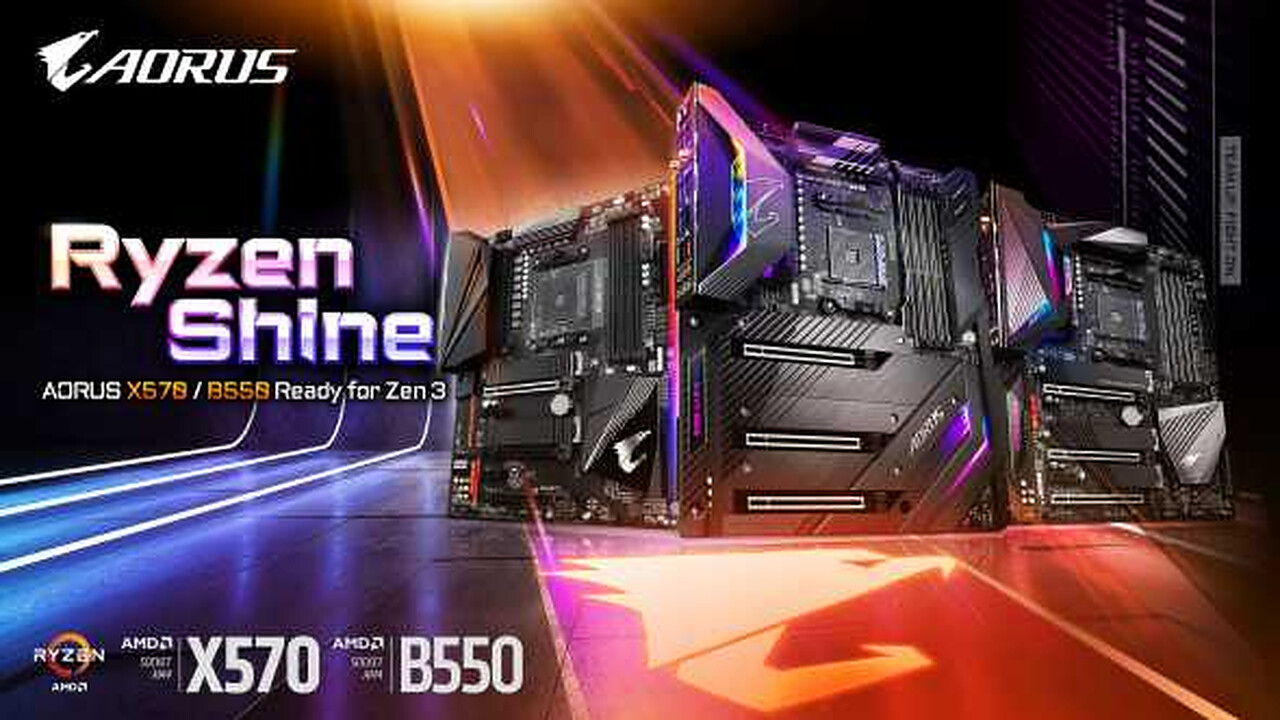 [ad_1]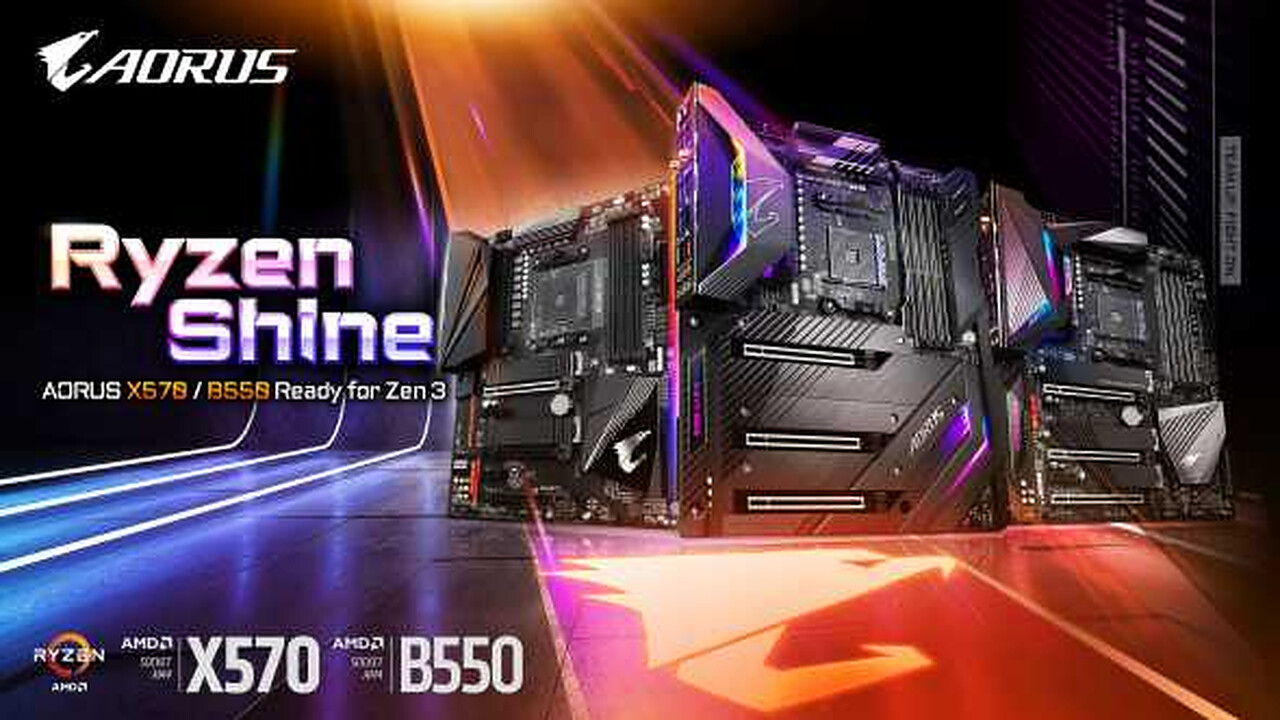 Gigabyte also uses firmware to make its motherboards with the X570, B550, A520 and X470 and B450 chipsets suitable for the Ryzen 5000 series, initially consisting of the four Zen 3 Ryzen 9 5950X, 5900X, Ryzen 7 5800X and Ryzen 5 5600X CPUs. Thanks to BIOS versions updated with AGESA Combo-AM4 v2 1.1.0.0, Vermeer is supported.
Ryzen 5000 works on the 500 and 400 series
This is followed by manufacturers Asus, Biostar and MSI, who for their part have already released BIOS updates for the X570, B550 and A520 and have pledged to support Zen 3 on the X470 and B450. Now that Gigabyte has followed suit, only ASRock is missing from the ranks of the top five motherboard manufacturers, but it offers at least pre-release versions of the X570 and B550 type chipsets (test).
ASRock also in all likelihood won't be naked with the 400 PCHs and will be the only manufacturer to decline support, which makes it clear: AMD Ryzen 5000 will most likely work on all relevant 500 and 400 series motherboards.
Like all previous manufacturers, Gigabyte is also updating the BIOS with AGESA Combo-AM4 v2 1.1.0.0 for the X570, B550 and A520 available immediately, while the X470 and B450 will be updated accordingly until January 2021.
The new BIOS versions for AMD X570, B550 and A520 motherboards are now available for download on our website.

At the same time, we are already working on a BIOS for the AMD X470 and B450 motherboards to ensure compatibility with RyzenTM 5000 processors.

Gigabyte
Gigabyte also adheres to AMD's specifications, which provide official support for the Ryzen 5000 exclusively on the X570, B550, A520, X470 and B450.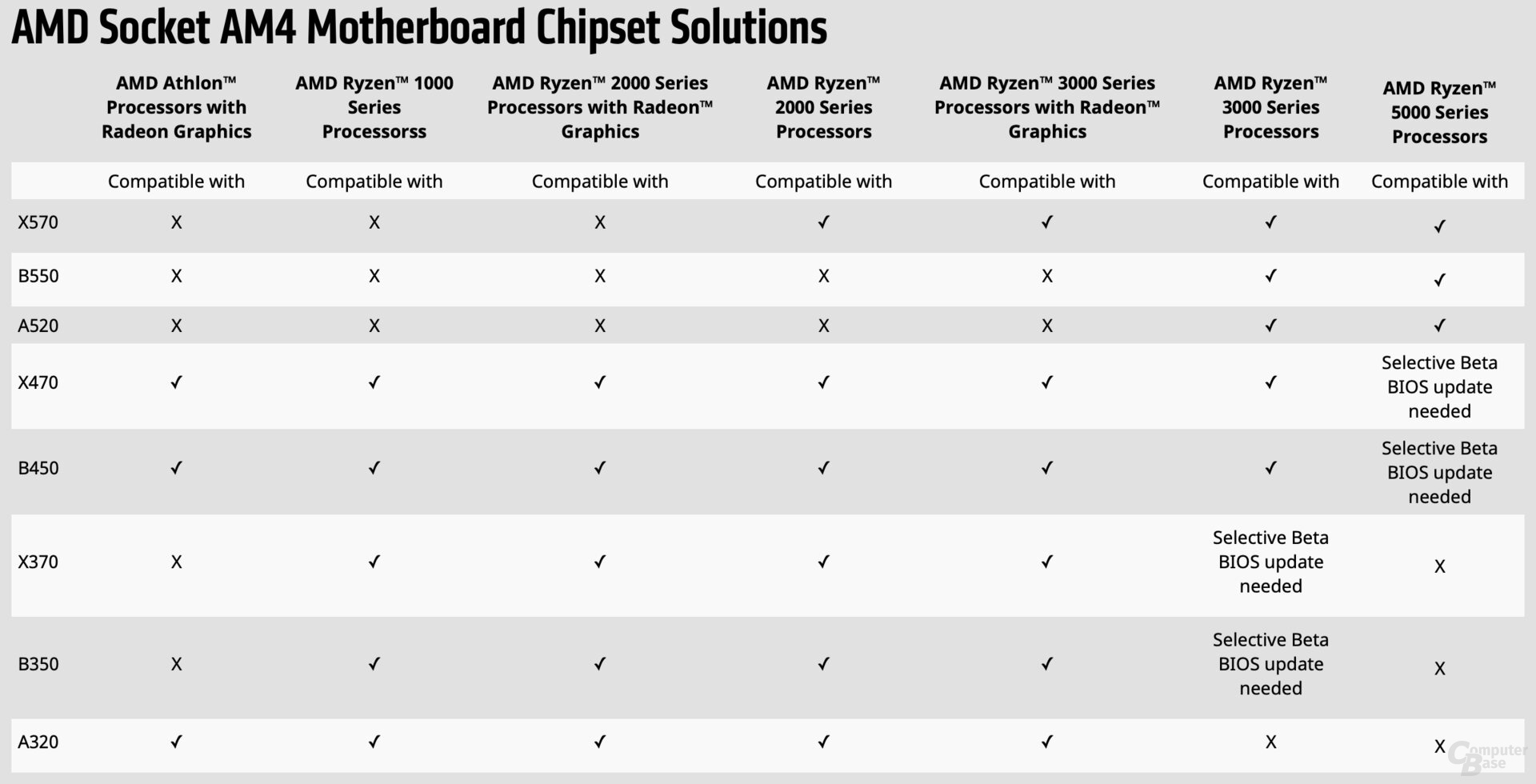 An overview of all BIOS updates with AGESA Combo-AM4 v2 1.0.8.x and 1.1.0.x that have already been published can be found in the article: These motherboards support AMD Zen 3. This will be expanded to include the Gigabyte models in the near future.
[ad_2]
Source link