[ad_2]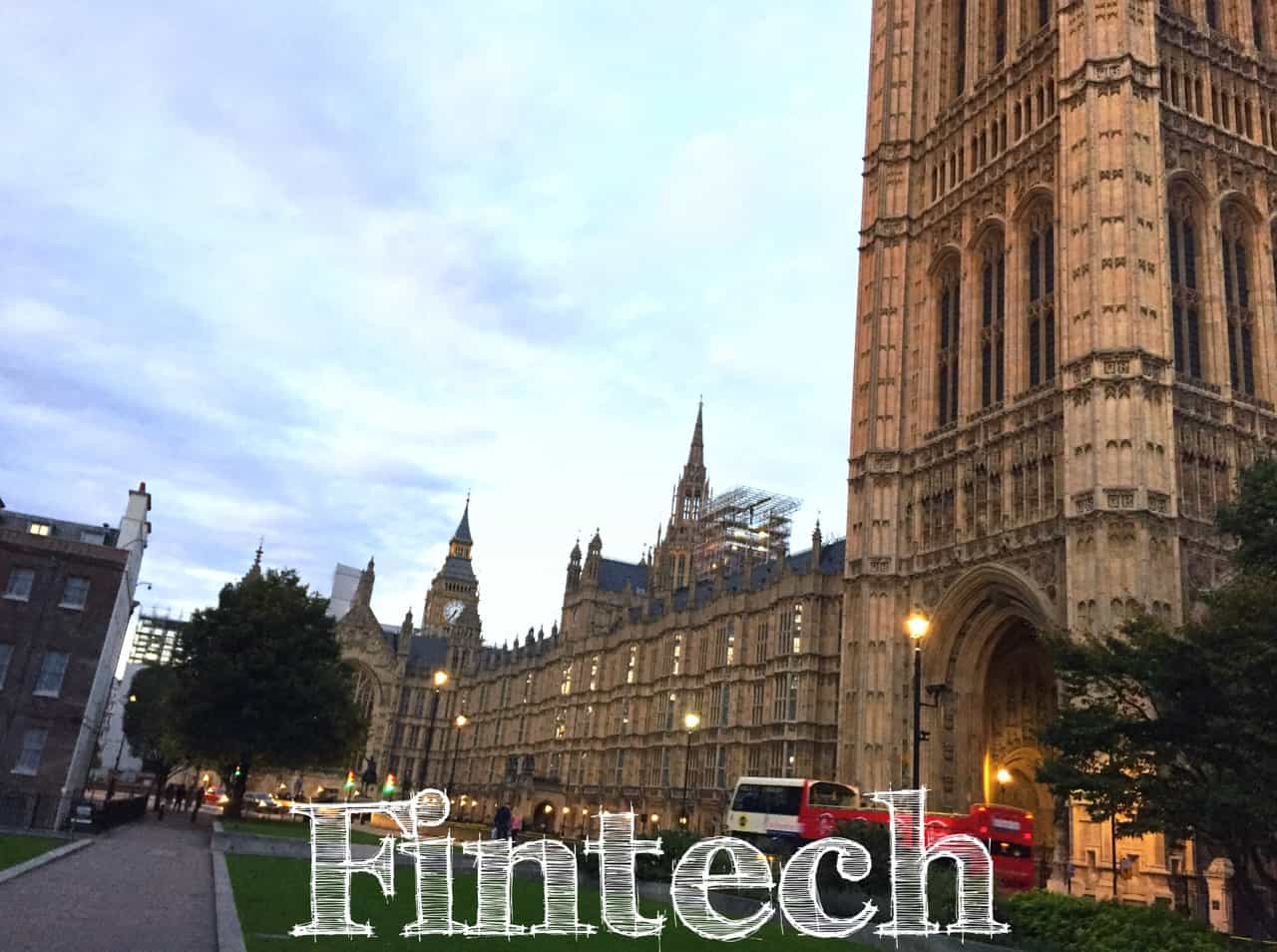 [ad_1]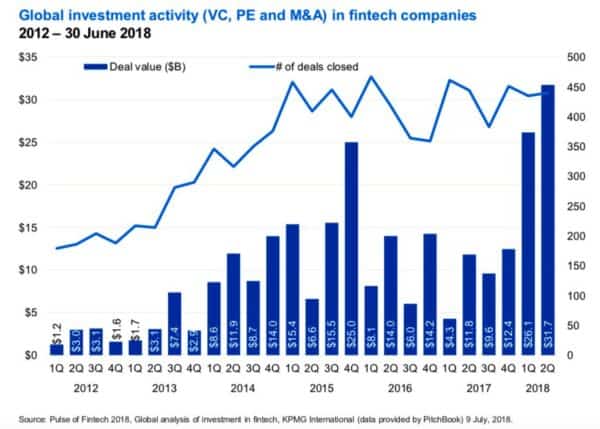 KPMG published its Pulse of Fintech report highlighting Fintech's global business for the first half of 2018. According to KPMG, Fintech's global investment is becoming one of the gangsters " Fintech's worldwide market gained momentum during the first half of the year Geographical diversification and the scope of Fintech's investments continued to expand. "
KPMG: Global investments in #Fintech are taking hold while Fintech's market activity worldwide gained momentum during the first half of the year as Fintech's geographic diversity and scope of investment continued to expand. & # 39; Click To Tweet
Two massive Fintech businesses have led some of these activities. Ant Financial raised $ 14 billion this year and WorldPay was acquired by Vantiv for $ 12.9 billion. But these two huge deals were supported by a solid business sector.
Globally, 857 agreements raised $ 57.9 billion during the first six months. This amount already exceeds the annual total of last year – something that has been resumed in other Fintech research reports. Regtech played an interesting role as $ 1.37 billion has been collected in this sub-category throughout 2017.
The Americas accounted for most of the number of operations by registering 504 with the United States in the lead. KPMG states that $ 14.8 billion has been invested reaching new levels.
In Europe, $ 26 billion of Fintech investments were completed with the UK leading with $ 16 billion of this amount. Acquisitions and acquisitions helped boost the category, but the average seed / angel shift rose to $ 1.5 million in 2018 from $ 1.2 million in the prior year
. Asia has totaled $ 16.8 billion in 162 agreements with Ant Financial, which have obviously recovered much of this number. China and India dominated this region with India reaching a new high of 31 Fintech agreements for VC.
KPMG expects the global Fintech market to remain solid for the rest of the year. While the sector may "mature" there are still great opportunities as the expansions in Regtech, Insurtech, Blockchain and others continue to stimulate investor interest.
The first ten offers (VC, PE, M & A) for the first 6 months of 2018 include:
Ant Financial – $ 14 billion – China
WorldPay – $ 12.9 billion – United Kingdom [19659012] Networks – $ 5.5 billion – Denmark
Blackhawk Network Holdings – $ 3.5 billion – United States
iZettle – $ 2.2 billion – Sweden
IRIS Software Group – $ 1.8 billion – United Kingdom
PowerPlan – $ 1.1 billion – United States
Cayan – $ 1.05 billion – United States
OpenLink Financial – $ 1 billion – United States
Nordax Group – $ 788 million – Sweden [19659021] Other highlights are:

Investments in Insurtech and Regtech are expected to grow over the next 6 months
Blockchain remains buoyant – particularly in the United States. The ICOs continue to drive the interests helped by Block.one (EOS), which raises $ 4 billion. The investment of Blockchain in the United States in the first half of the year exceeded the total of 2017.
The amendments to the regulation will drive further Fintech investments. IE GDPR / Open Banking. Other countries will follow the path of Open Banking
Brazil is the leader of Fintech in LatAm with the increase of 150 million dollars of Nubank "crumbling" other business
Canada: Toronto and Montreal have evolved in strong Fintech hubs.
banks continue to invest in digital banking initiatives. The Marcus digital challenger bank is an example because the operation founded by Goldman Sachs has expanded in the United Kingdom.

There is much more in the report. You can read it all below.

---
[ad_2]Source link