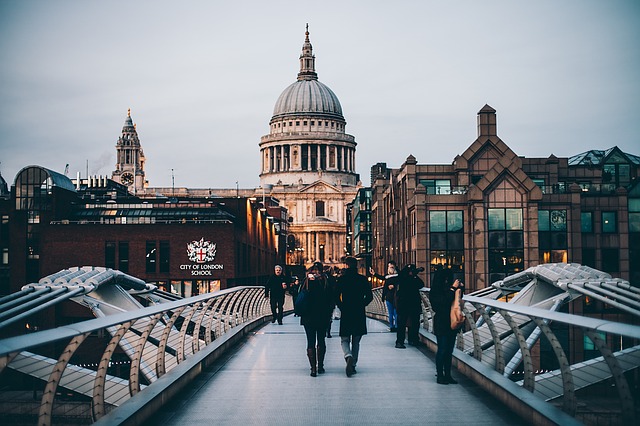 A report recently released by UNESCO has some very interesting things to say about the money circulating around the world. Above all outside the United Kingdom. And that's where Ripple and his token, XRP, could fit.
There are about nine million migrant workers in the United Kingdom. Low-wage jobs have more the rule than the exception to them and still find ways to send £ 8 billion a year to their families in their home countries. We are talking about jobs that are at the end of the food chain, so it is very hard earned money.
The point that Unesco does in its report is that too much money is lost for workers (and their families) in transfer costs. Unesco believes that wiring costs worldwide should not cost more than 3%. Yet the average is 7%.
Unesco implies that such a high tax is quite unjust. But it is not the only problem. This type of transfer (called wire) usually takes at least a couple of days to complete, and in addition to being slow and expensive, it needs a lot of red tapes (the forms are quite complicated to fill) and is also subject to errors because it is based on the 43-year-old SWIFT system, cumbersome and technologically obsolete.
Banco Santander already has a solution to this problem. It has an app that allows users to send money around the world using a mobile phone, for commissions much less than 3% (actually fractions of a penny), and which solves payment in minutes. The caveat is that both the sender and recipient must be Santander's customers and know how to use the app, which is not all that is common throughout the world, despite Santander's very strong global presence .
How did Santander overcome the curve so dramatically? The answer is very simple: they are using Ripple technology.
This is exactly the problem that Ripple wants to solve for migrants in the UK and everyone else in the world.
Ripple is trying to convince remittance services (MoneyGram, Western Union) and banks around the world to adopt its platform and currency (XRP) to do just that. If the industry adopted Ripple technology and token to serve customers who need to send money to their countries, the transactions would take a few minutes, not days, the cost would be a penny (well, a cent since we are talking about the United Kingdom) and the degree of security would skyrocket.
More than 100 banks around the world have collaborated with Ripple to take advantage of technology and money to address this problem as well. So, why the situation that Unesco complaint is still in circulation? Good question.
The financial industry is probably the most conservative in the world. He hates change, is dominated by inertia and is always the last to adopt the latest technologies of any kind. And the UK banks are notoriously among the most conservative in the world.
Santander is an exception as it has implemented Ripple technology in production very quickly. But most Ripple customers have agreed to test only the technology and are not yet using it to serve their customers.
The financial situation of the migrant worker in the UK is the perfect scenario for Ripple to show that it works and that it helps all the parties involved in it. We just hope it happens quickly.
For real-time business alerts and a daily distribution of encrypted markets, subscribe to Elite membership!
Disclaimer: this article should not be taken as, and is not intended to provide, investment advice. Global Coin Report and its affiliated companies, employees, writers and subcontractors are cryptocurrency investors and may from time to time have holdings in some of the coins or tokens they cover. Please conduct your own in-depth research before investing in any cryptocurrency and read our full disclaimer.
Image courtesy of Pixabay.