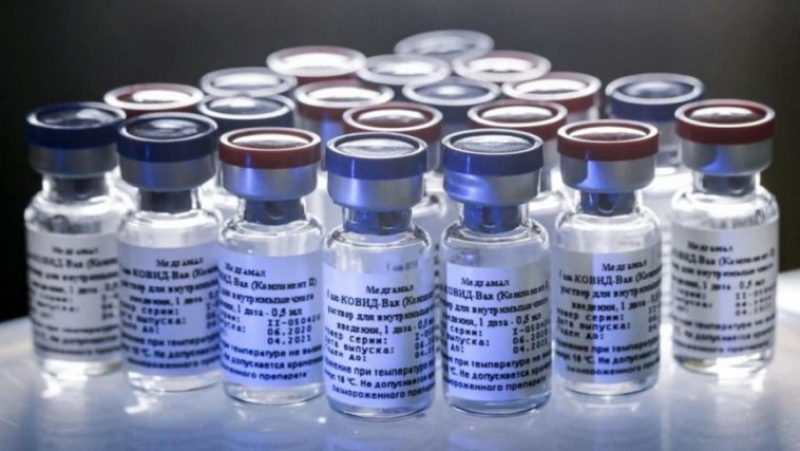 Russian President Vladimir Putin told other heads of state attending the G20 online summit on Saturday that Russia is ready to provide its "Sputnik V" vaccine to other states that need it to fight the COVID-19 pandemic. Reuters and DPA, according to AGERPRES.
The vaccine, along with two other Russian experimental coronavirus vaccines, will be available to other states in an effort to stem the global pandemic, according to the Kremlin leader.
While there will be competition between different manufacturers, the main priority must be "the humanitarian side" and "our common goal is to build a supply of vaccines and provide reliable protection to the entire population globally," he said. . A bit at the top online.
In another summit, that of the BRICS (Brazil, Russia, India, China and South Africa) group, held on Tuesday, the Russian president urged member states of this group to join forces to produce these vaccines on a large scale. "Russian vaccines exist, they are effective and safe. The problem that remains is their mass production," Putin said.
Read also: Analysis of specialists: when will the decrease in Covid-19 cases in Romania decrease / SOURCES
He said his country had already signed agreements with Brazil and India to conduct clinical trials for the Sputnik V vaccine, first announced by Russia and developed by the Gamaleia Center. He also spoke of the existence of an agreement with China and India for "the opening of our vaccine production centers in these countries, not only for their own needs, but also for third countries".
Russia says Sputnik V vaccine, in the third phase of clinical trials, is 92% effective. Moscow has not yet presented any scientific documentation on the vaccine, but its creators have promised that the research would soon be published "in one of the world's leading medical journals" and could be evaluated by other experts.
Other COVID-19 vaccines developed by other Russian laboratories are currently undergoing clinical trials.
Russia submitted a request to the World Health Organization (WHO) in early October for a pre-qualification and rapid authorization of the Sputnik V vaccine, named after the first Soviet satellite launched into orbit and which, according to Moscow, has already been administered to several Russian officials. high rank.
On Thursday, the Hungarian government announced the arrival of 10 samples of Sputnik V vaccine in the country to study its possible use, making Hungary the first EU country to receive the vaccine.
Prime Minister Viktor Orban announced that Hungary will purchase vaccines against the novel coronavirus from non-Western countries, such as Russia or China, if available in large quantities sooner, although the European Commission has warned that only products authorized by the Agency can be used. European Union for Medicines (EMA). in EU Member States.
Viktor Orban reacted by saying that "it is not a political question, but a health issue", adding that "the Hungarian laboratories, which will analyze vaccines, and the Hungarians themselves" will decide and choose between the different alternatives.
The European Commission has so far signed contracts on behalf of EU member states for the purchase of COVID-19 vaccines developed by AstraZeneca, Johnson & Johnson, Sanofi, Pfizer and CureVac.
According to European Commission President Ursula von der Leyen, "the Commission has so far provided at least 1.2 billion doses and is committed to ensuring equal access to safe, effective and affordable vaccines, not only for EU citizens, but even for the poorest and most vulnerable people in the world. "