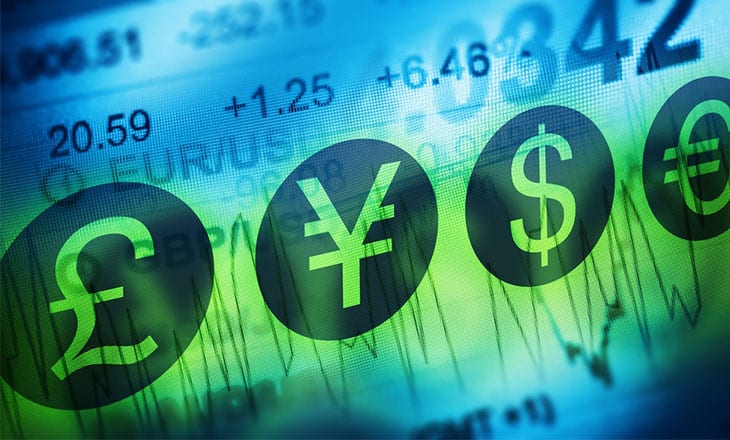 Mati Greenspan, Senior Market Analyst at FX broker eToro, provided his daily commentary on traditional and cryptographic markets for December 31, 2018.
---
The highlights include:
Ring of the markets in 2019: Contrary to last week's roller coaster, this week's markets are seeing a more relaxed side. Analysts are giving their forecasts for 2019 as the year when uncertainty is about to end.
The Ripple-Visa connection: Visa (NYSE: V) acquires Earthport, a giant processor for cross-border payments and long-term partners of Ripple laboratories. While high-profile acquisition has increased speculation that Visa is implementing XRP in its payment network, this has not helped the price of cryptocurrency while continuing to follow the lower cryptography market.
Traditional markets
I suppose during the holidays, it does not matter so much that the US government is entering its tenth day of a partial arrest.
Today we are witnessing a more relaxed aspect of the low season of Christmas holidays. Last week it was a real Russian mountain. Like the weather in London, market conditions can change very quickly and without warning in this period of the year.
One of my favorite things to do during the holidays is to watch all the analysts on Bloomberg and CNBC giving their predictions for next year. Not that any of them really knows what will happen next, but at this point, we can really use whatever we can get.
As it seems, the year of uncertainty is coming to an end and although it may fall in the first quarter of next year, there is certainly hope that by mid-2019 or even earlier we will have excellent investment opportunities.
In my personal portfolio, I now hold more than 50% cash and I think I'm doing some kind of live event in the new year to figure out how to allocate it. Obviously, this is not a trading advice.
The Ripple Visa Connection
Many in the XRP community have expressed excitement over the weekend for this little news …
For those of you who are not familiar, Earthport is a giant cross-border payment processor and a long-term partner of Ripple Labs. The $ 250 million bid that Visa has made to buy them has been very generous and represents an increase of around 300% in Earthport's market price per share.
This high profile acquisition has certainly increased speculation that Visa could have planned the implementation of XRP in their global payments network, but for some reason, this did not show the price of XRP as it continues to follow the rest of the encrypted market.
Of course, it's true that we do not yet know exactly what Visa is going to do with Earthport or whether their partnership with Ripple will play any role in future plans, let alone XRP. But again, this kind of news, if it had been delivered during the bull's run, would surely have bought some people.
I would like to take this opportunity to say thank you to everyone who reads these daily updates. I am very grateful that the audience has grown so much over the course of the year and I would like to wish you a surprisingly successful 2019!