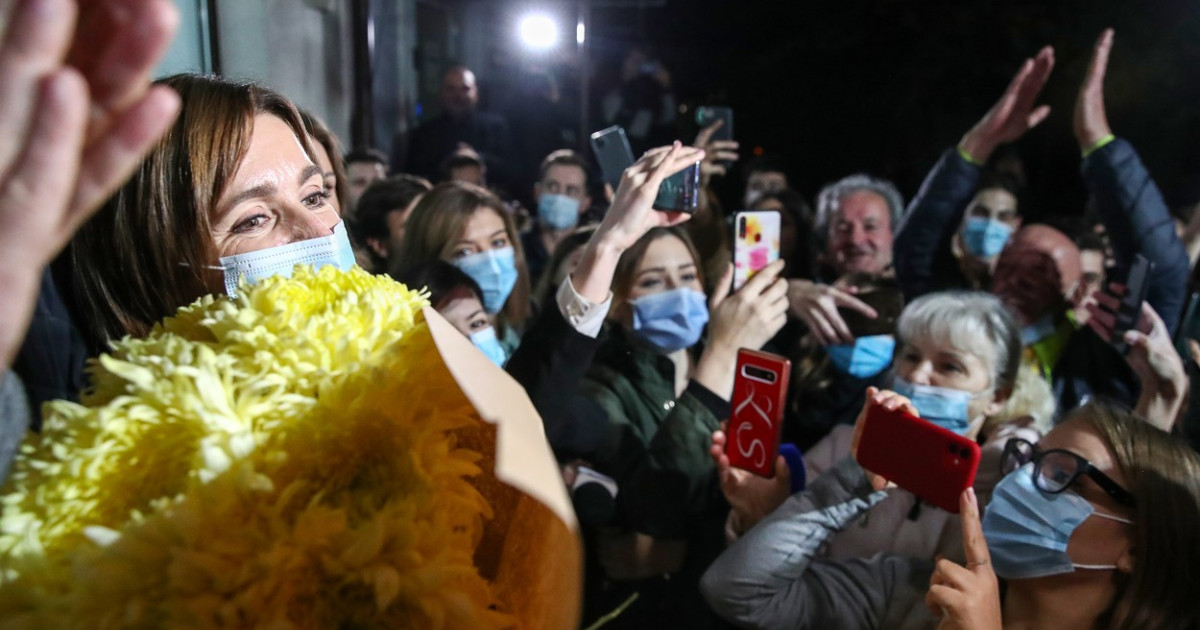 [ad_1]
Euphoria on Sunday evening at the headquarters of the Action and Solidarity Party, after both polls conducted at the polls and official results show that Maia Sandu, the pro-European candidate, has achieved a definitive victory over the current President of the Republic of Moldova. Igor Dodon, considered to be of pro-Russian orientation.
"Ole, ole, Maia Sandu, president!" and "Victory!" the sympathizers sang, who, extraordinarily, wore all masks. When the leader of the PAS left the headquarters, she was greeted with cheers and two huge bouquets of yellow chrysanthemums. He thanked the supporters and said that it takes a lot of work to have "the country it deserves", but at the same time he asked for unity and solidarity.
"Remember three words: Maia Sandu, president!" people sang.
Subsequently, the leader of the Partidul Nostru party, Renato Usatii, showed up at the PAS headquarters with a bouquet of yellow roses (the color of the PAS party), to congratulate Maia Sandu. Outside, people opened champagne, reports Free Europe.
Renato Usatii finished third in the first round of the presidential elections and Maia Sandu won the second round of the presidential elections with the help of the votes of her supporters.
Publisher: Luana Pavaluca
.

[ad_2]
Source link