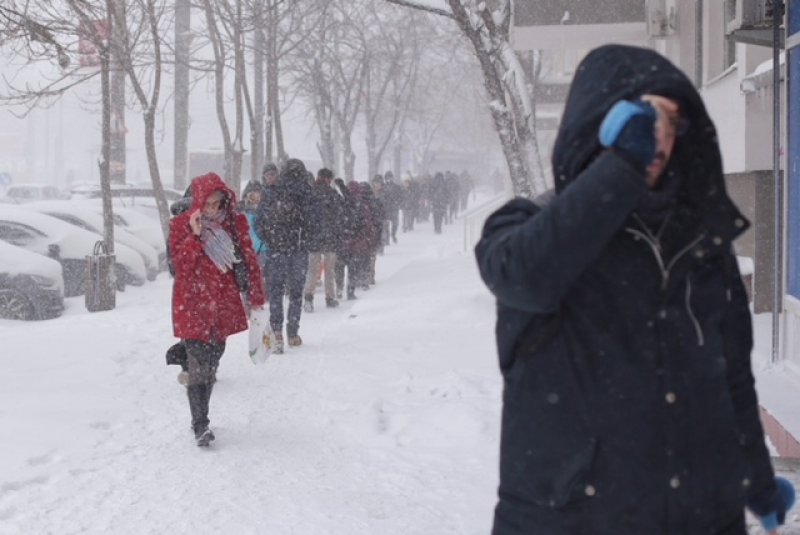 The streets were blocked, the trains did not go and the schools closed. There have been more deaths due to the snow that continues to create chaos across European countries. The authorities issue travel notices after more people die in avalanches, informs Mediafax
Snow is not unusual for this period of the year, but its severity and breadth exceed all expectations.
In Turkey, temperatures dropped below 0 degrees Celsius. The normal temperature for this period of the year in Turkey should be around nine degrees Celsius.
The beaches of Athens, full of snow, gave a rare sight to tourists. In northern Greece a record temperature of -23 degrees Celsius was recorded.
Read also: PREMIERE – Meteorologists have issued an avalanche of COD VIOLET
In Austria, the army used helicopters to release snow-covered trees to reduce the risk of falling. 350 soldiers were sent to the worst hit areas.
Snow has also suspended work in various parts of Germany and Sweden. Residents of several German cities that remained isolated depended on the help of emergency authorities.
The train journey was delivered on Friday in Germany and Sweden while the schools were closed.
Red Cross volunteers helped several snowmobilers on a highway in southern Germany, and a nine-year-old boy died after a tree collapsed.
Even the United Kingdom was hit by this extreme weather on Sunday. The British meteorologists have defined the phenomenon "Beast of the East".
Read: Meteorologists, announcement SURPRISE – Warm up the weather! Weather forecast for a week
For several days, the German state was inundated with huge amounts of snow. The Munich police warned drivers to take care of their cars or be fined with large sums of money. The warning came after an accident involving a completely icy car at the light. The German press gave a nickname to this phenomenon of extreme weather conditions, namely "Schneechaos" – "Snow Chaos".
In the Czech Republic, in the Beskid Mountains, tourists have filmed huge amounts of snow.