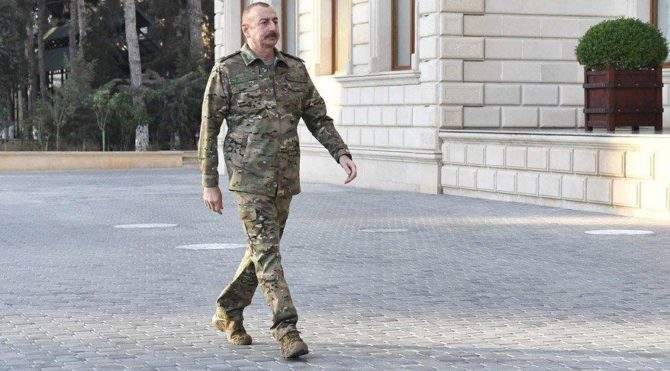 [ad_1]
Azerbaijan resolutely continues its operations to save its Armenian-occupied lands. Azerbaijani President Ilham Aliyev said in his address to the nation: "The second Karabakh war has been going on for about a month. This war is a patriotic war for our people. Let's save the homeland from the invaders. In this period, the glorious Azerbaijani army saved many settlements from the enemy ".
Expressing that they restored historical justice on the battlefield, Aliyev said: "Because Nagorno-Karabakh was an ancient and historical land of Azerbaijan. For centuries the Azerbaijani people have lived and built in these lands. We know the history of Nagorno-Karabakh very well. "In recent years, a great deal of work has been done to convey this story to the world community."
REACTION TO PASHINYAN
Addressing those who want to save Armenia and targeting Armenian Prime Minister Nikol Pashinyan, Aliyev said: "Tell Armenia to leave our lands. Get off now. Let Pashinyan, the jester who dances drunk on the plain of Cidir, Shusha, announce that they are leaving. Otherwise, calling the world leaders 5-6 times a day will not solve your problem. Our position remains unchanged. "We are in favor of the truth," he said.
"IF EXTERNAL INTERVENTION …"
Recalling that he has been giving interviews to national and international media organizations for about a month, Aliyev said: "I have been giving interviews almost every day for a month. He wonders why the Turkish F-16s are here. I'm tired of answering. Most countries have satellites, go, open and see. Why are the F-16s clear here? Everyone knows he is there and of course he comes for the exercises. It stayed where it was since the start of the war. Turkey, our brothers and sisters left here to show moral support. "If there's an outside intervention, they'll see those F-16s," he said.
President Ilham Aliyev announced the destruction of Armenia's military equipment and said;
* 252 tanks belonging to Armenia were destroyed, 53 tanks were captured. Armenia was deprived of 305 tanks but there are still tanks. 50 infantry fighting vehicles were destroyed, 29 were looted. 53 anti-tank, 82 Grad multi-barrel rocket launchers, two hurricanes, two YARS, one TOS were destroyed.
* Four TOR anti-aircraft missile systems, about 40 OSA anti-aircraft missile systems, 4 CUBs and one KRUG anti-aircraft missile system, two S-125 anti-aircraft missile systems were destroyed.
* Six S-300 anti-aircraft missile systems, one of the most expensive, were destroyed. Two Elbrus ballistic missile systems, 1 Tochka-U ballistic missile system were destroyed. 231 military trucks, 20 of which were equipped with ammunition, were destroyed. 173 trucks were captured as loot.
He announced the names of the saved villages
Azerbaijani President Ilham Aliyev announced in his address to the nation that the Azerbaijani army has saved 17 villages in the Zangilan, Jabrail and Gubadli regions from occupation of Armenia.
Aliyev in his speech, the first Alıbeyli of the city of Zangilan, the second Alıbeyli, Rebend, the villages of Yenikend, the Govşudlu of the city of Jabrayil, Sofulu, Dağ Maşanlı, the Kurds, Hovuslu, the villages of Çelebiler, the cities of Gubadlı , Sarayatıkı and the Padar, Efayyatı Gubadlı claimed that the city center was saved. İHA
You might be interested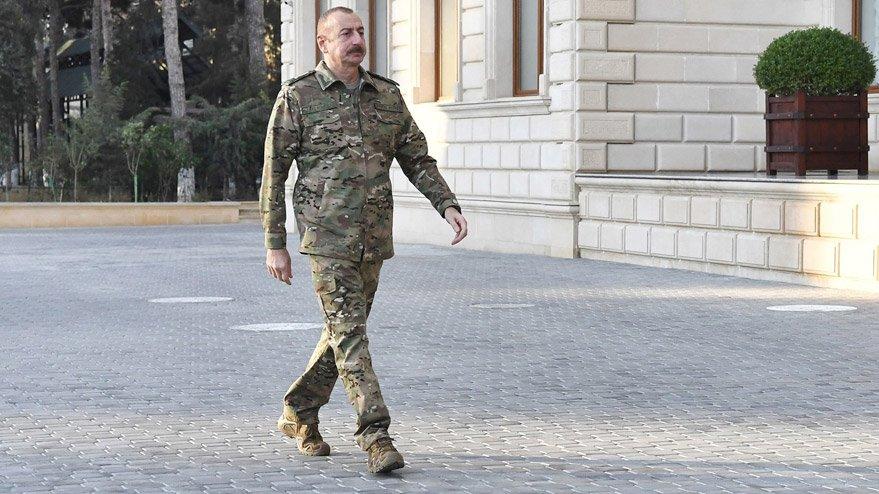 President of Azerbaijan Aliyev: good news comes from the front You might be interested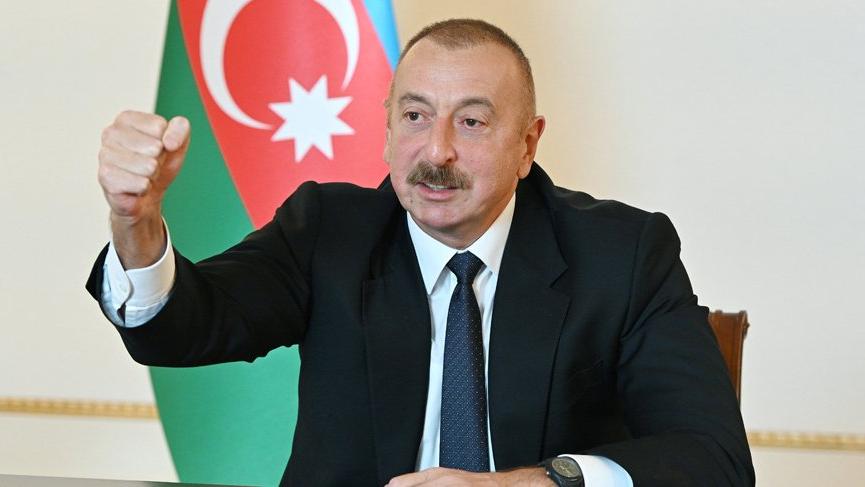 Last minute … Aliyev announced the important development: full border control


[ad_2]
Source link