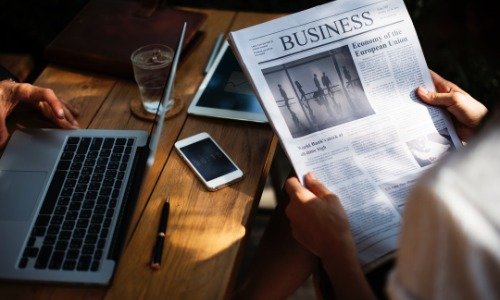 Brave update 0.58 released
Brave browser focused on cryptography has been updated to version 0.58.16
today. The latest update brought several new features, including:
The ability to import search settings from muon.
A notification only in the Press panel
appears once if the user has not enabled Brave Rewards.
The possibility of restoring another portfolio if the
the current portfolio has been damaged or is missing data.
More information in "Add funds" below
Brave Rewards to make the experience more intuitive.
Removed the reload button under the prizes
panel.
Fixed several crashes during the update to a new one
version on macOS.
You can find the complete list of new features here.
The biggest addition in 0.58.16 is the ability to customize your rollover
banners for your website / YouTube channel / Twitch stream. A rollover banner can be
designed and branded through Brave's editorial board, which provides personal information
creators the ability to decorate it with images and related messages. A user
visiting the website of the creator will be able to see it and suggest your favorite
Creator.
Today's version will also force the brave users who are still
sitting on the Muon browser architecture (0.25.2) to migrate their profiles
on something more recent, as this old version will no longer be supported. The
the migration will include bookmarks, browsing history, search engine preference,
save passwords, cookies, open windows and tabs, Brave Stats and Brave
Payment details
STK and ChainLink
announced cooperation
Crypto revolutionary project based on oracle ChainLink technology
has long been silent in terms of partnerships, but have intensified theirs
efforts in this field lately. Chainlink is a decentralized oracle network
which allows smart contracts to securely access off-chain data feeds, Web APIs,
and traditional bank payments and their latest collaboration will be focused on the crypt
start-up called STK.
STK wants to create a cryptocurrency for the moment, the point of sale
payments and will try to use the collection / supply of quality data from ChainLink
infrastructure.
"We are pleased to announce
that we will integrate Chainlink, the leading provider of safe oracles,
in our smart contract projects, " commented STK on his Media page. They
also add: "Currently, the smart contracts
you can not verify SWIFT bank transactions or easily connect to off-chain data
feeds and external APIs. These gaps make it difficult to bring blockchain
solutions in the real world, in particular for cryptocurrency payment solutions where
funds must be easily verified. The decentralized Chainlink oracle network
provides a secure solution that can easily connect smart STK contracts to APIs
and send payments from our smart contracts to bank accounts. "
STK is trying to create an operational encrypted payment solution
on the territory of North America where it will be able to provide users
access to their money "anytime and anywhere". The STK token will be used as a
utility in the STACK app to enable real-time transactions with cryptocurrency
through the use of state-channel technology. Read the full announcement on
this cooperation here.
dwarf
becomes a native cryptocurrency on CoinGate
A new "CoinPate" cryptographic payment gateway has been announced
They are expanding their lineup of native cryptocurrencies with Nano.
With this latest integration, any Nano owner can transfer
their funds on a CoinGate portfolio and make purchases from over 4000 merchants at the time
using this payment gateway. Traders like MMOGA, CoolWallet, BitLaunch,
ThunderPick, Patchion, LibreOffice are currently on board the CoinGate
platform and should offer a good variety of spending options to any Nano holder.
CoinGate announced this development on its official blog,
adding that Nano is probably one of the best peer-to-peer payments
cryptocurrencies on the market. They cite several reasons why they chose Nano:
Infinite scalability: Nano block lattice
architecture and a distributed register structure that makes each one effective
the account has its own blockchain, in theory, solves many of the scalability problems
problems related to modern blockchain technology.
Not being miniaturized – Nano that uses this
infrastructure in which each user checks their transactions requires no
mining to keep the register.
Quick and priceless transactions: the average cost
of a single transaction Nano blockchain is $ 0.005, with the blockchain
also structure transactions fairly quickly.
Proof of the consent of the stake – the blockchain is
governed by a PoS algorithm that ensures that no malicious actor can damage it.
Making NANO a native cryptocurrency, CoinGate looks at
exploit the micro-payment capabilities of his blockchain and spread the whole thing
adoption of cryptocurrency.
Oceanex
and Safe Haven work together to improve the VeChainThor ecosystem
A MoU between OceanEx and Safe Haven, two prominent members
of the VeChainThor ecosystem, it was announced today. The agreement was
signed on December 12thth but the projects decided to do the
public cooperation more than a week later. The main objective of this cooperation
will be to integrate Safe Haven's flagship product at OceanEx
cryptocurrency exchange.
Safe Haven is a project focused on creating solutions for
inheritance, asset management and distribution of assets. They plan to assist OceanEx
with their operations / identify areas where OceanEx can benefit from the blockchain
solutions. This effort has been made to increase effectiveness and reduce
operating costs of both projects involved.
Both projects are built on the VeChainThor blockchain
and it is expected that the whole ecosystem will improve. You can read the complete
ad here.
---
Join our Telegram channel
The writers and authors of CapitanAltcoin may or may not have a personal interest in any of the projects and activities mentioned. None of the contents on CaptainAltcoin is an investment advice, nor does it replace the advice of a certified financial planner.
The opinions expressed in this article are those of the author and do not necessarily reflect the official policy or position of CaptainAltcoin.com