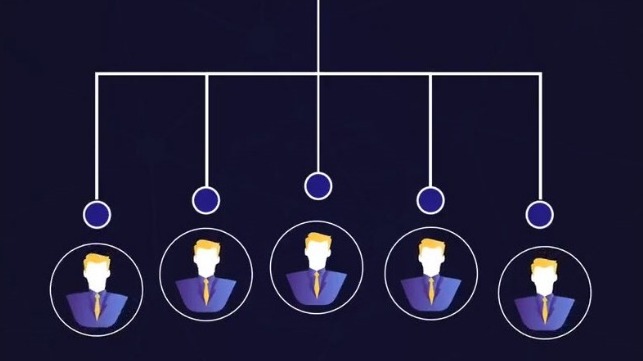 Marex


2018-11-20 18:13:00
Blockchain technology is being introduced for investment in the oil and gas industry conducted by PermianChain Technologies, based in Canada. The company is introducing the Permian Token (XPR), an encrypted asset class that will support the holding of rights over the value of potential but undeveloped oil and gas reserves.
The oil and gas exchange is currently complex, slow and fundamentally inefficient, says Permian. The agreements are cumbersome and difficult to transfer without adding costs, and there are so many different phases involved in the process of extracting oil and gas from upstream through downstream midstream, which has a chain effect of delays. at any time it can be significant and expensive.
The levels of complexity and inefficiency mean that many potential investors are reluctant to engage in the market, reducing the potential liquidity and value of the sector.
The Permian token smart contract system is intended to replace these complex agreements using the PermianChain. XPR is expected to reduce investor liquidity issues by creating a negotiable crypto asset on an authorized access trust protocol. Smart contracts will also eliminate a large part of the administrative and brokerage load of oil and gas suppliers, which could turn marginal fields into profitable, says the company.
"Many private oil and gas opportunities are structured at an early rate because of their exclusivity and inaccessibility," says Mohamed El-Masri, co-founder of PermianChain Technologies. "Consultants and brokers take a portion of the profit simply to put investors' money in the deal, which means charging higher investment costs to cover administrative and brokerage activities, rather than helping the project itself.
"It also means that the offer company's incentive is often to quickly fill the deal to protect their balance sheets in the short term.There are currently over 1.6 trillion barrels of potential global oil reserves. The Permian token helps public organizations and oil companies in the private sector to use them more efficiently. "
There are already about 250 million barrels of potential oil and gas reserves that will be listed on the PermianChain network, Permian says, and the company has partnered with a number of organizations including Gulf Energy Corporation, Battiest Energy and KaspianInnovations. More than 30,000,000 XPR tokens have been pre-booked so far.
The company is working with King & Spalding, a global legal specialist, for XPR to be issued as a regulated crypto asset.
Source link