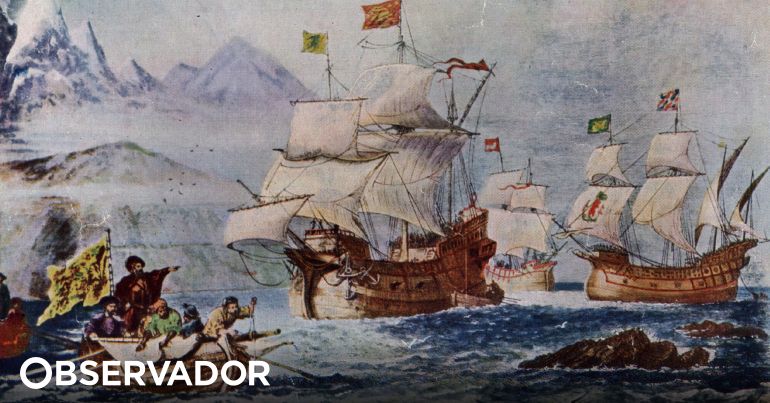 The Spanish Ministry of Culture will ask its ambassador to UNESCO to prepare a request for information on the candidacy of the Fernão de Magalhães route to the patrimony of humanity, the ABC newspaper cited a source from the government. The presentation, made by Portugal, is part of the 500-year celebrations of the circumnavigation voyage of the Portuguese navigator, whose full program will be presented this Thursday in Lisbon.
According to ABC, when presenting the candidacy, the Portuguese government will have canceled the empire of Spanish history not to mention almost the name of Juan Sebastián Elcano or the preponderant role of Spain in the realization of the trip.
The first journey of circumnavigation in history was financed by the Spanish crown because the Portuguese king, D. Manuel I, rejected the proposal presented by Fernão Magalhães. It was the Spanish king Charles V who finally made the initiative possible. Among the crews assembled by the Portuguese, there was the Basque Juan Sebastián Elcano, who had to finish the return trip to the Iberian Peninsula.
The Portuguese navigator died in the Philippines in 1521, two years after leaving Sanlúcar de Barrameda in the south of Spain, and a year before Elcano returned to the same port in the province of Cadiz. In the article published Saturday, the Spanish newspaper, which reports that the Spanish Ministry of Culture did not know about the candidacy made by the Portuguese, complains that in the documents presented to the UN agency, Portugal mentioned only the Basque navigator to say that it was he who commanded the return trip to Spain.
"Nothing more, at no time is a combined patrimonial recognition by UNESCO that includes both Spain and Portugal in harmony," said ABC, noting that despite having rejected the navigator's proposal, the Portuguese have tried to prevent their departure.
Observer contacted the Portuguese Ministry of Culture, but it was not possible to get a reply by the date of publication of this article.
Source link