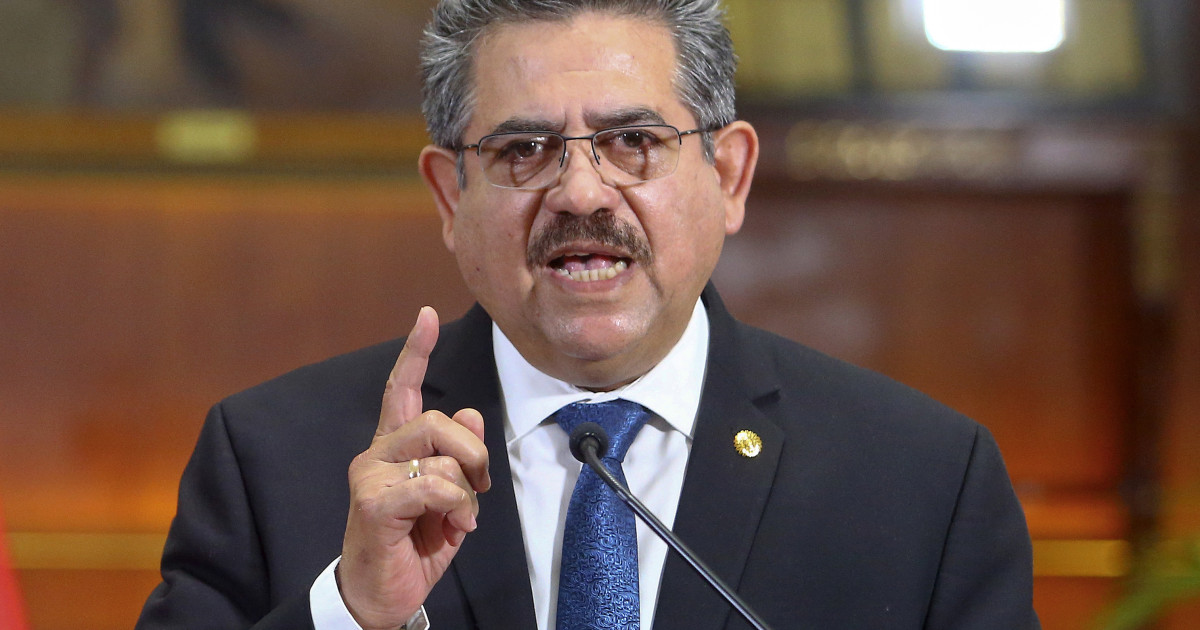 [ad_1]
Peru's interim president, Manuel Merino, resigned on Sunday, just five days after coming to power. The decision was made following extremely violent protests that erupted after former President Martin Vizcarra was indicted, CNN reports.
Manuel Merino announced on Sunday his "irrevocable" resignation from the Peruvian presidency and called for "peace and unity", a step that paves the way for a solution to the serious and profound political crisis that the country has been facing since taking power. last week.
He announced his resignation in a televised message to the nation minutes after Congress urged him to step down, calling for a special plenary session to find a constitutional solution to the crisis and find a successor to the resigning president.
The announcement of his resignation was greeted with emotion and applause in the streets, where thousands of citizens continued to protest.
On Monday, Peru's parliament voted to dismiss President Martin Vizcarra for "moral incapacity", accused of taking bribes while he was governor in 2014. The presidency of Merino (center-right), former president of the legislature, has generated protests in Lima and other cities, Agerpres reports.
On Saturday, thousands of protesters, usually very young, took to the streets again for the sixth consecutive day in several cities to demand Merino's resignation, rejecting what they claim was a parliamentary coup.
At least three people were killed in Lima during police crackdowns. Seven of Merino's 18 ministers announced their resignation on Saturday after cracking down on protests, including health, Abel Salinas.
Publisher: GC
.

[ad_2]
Source link