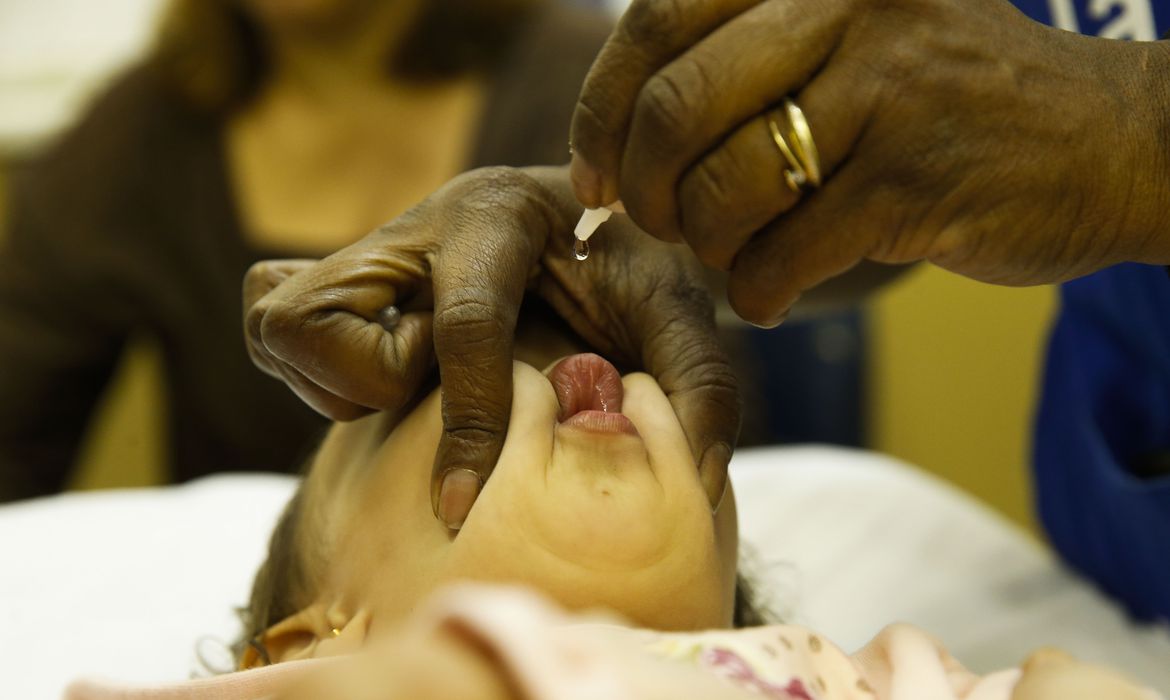 [ad_1]
Since the start of the national vaccination campaign, October 5 until this Monday (26), only 35% of children (4 million) have been vaccinated against polio. The campaign will last until 30 and 7.3 million children will still have to be brought by parents or guardians to health centers for vaccination. The estimated target audience is 11.2 million children aged 1 to less than 5.
The state where most of the children vaccinated so far has been Amapá (62.59%), followed by the state of Paraíba (50.11%). Rondônia was the least vaccinated state, having served only 11.76% of the target audience. The recommendation to States that do not reach the goal is to continue with routine vaccination, offered throughout the year in over 40 thousand health centers distributed throughout the country.
The national campaign runs together with the multivaccination campaign, which aims to update the vaccination situation of children and adolescents under 15 years of age. In the latter, all vaccines of the national vaccination calendar are offered.
Polio, also called poliomyelitis or childhood paralysis, is an acute contagious disease caused by the poliovirus, which can infect children and adults and, in severe cases, can lead to muscle paralysis, usually in the lower limbs, or even death. Vaccination is the only form of prevention.


[ad_2]
Source link