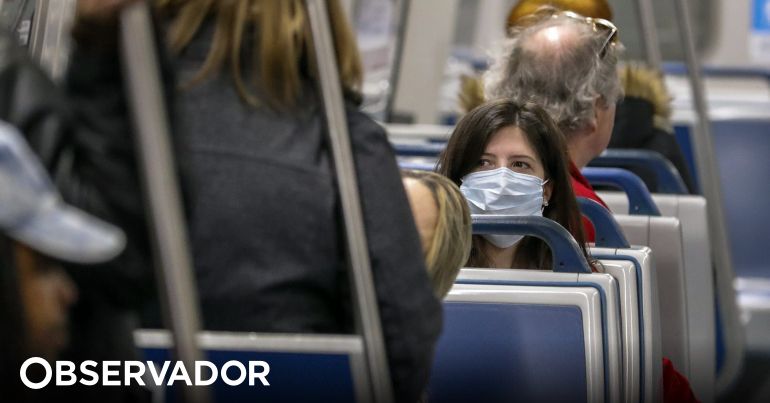 The influenza epidemic in Portugal is one of the most serious in Europe, at a medium level of risk, along with five other countries: the United Kingdom, Ireland, the Netherlands, Croatia and Bosnia and Herzegovina. Montenegro and Turkey are worsening at a high level of risk, according to Flu News Europe, the weekly bulletin on influenza diseases – for the second week of January – of the European Center for Disease Prevention and Control (ECDC) and 39; World Health Organization Organization (WHO).
It is based on these data, consulted on Saturday by Observer, that the National Institute of Health Ricardo Jorge (INSA) publishes, in its weekly bulletin, a comparison of the flu situation in Portugal with other countries. In the analysis of the first week of January, from 7 to 13 January, Portugal and the United Kingdom were the only two countries at highest risk, the average degree of risk.
According to the latest analysis of INSA, influenza remained in the second week of January in an epidemic phase, but in a stable situation in the second week of the year, with an incidence rate of 48.8 per 100,000 inhabitants, with a decline from the first week.
According to the weekly surveillance report published Thursday by the National Institute of Health Ricardo Jorge (INSA), the epidemic influence has a stable tendency and two subtypes of circulating viruses, AH1 and AH3, were detected in the second week.
On 10 January, in the previous press release, the incidence rate of influenza was 80.9 cases per 100,000 population, with two subtypes of viruses in circulation.
According to this Thursday's bulletin, in the second week 13 cases of influenza were reported by the 25 intensive care units that sent information to INSA (five cases in the first week). Of the 13 cases, 12 had additional information, so according to INSA, six men and six women were treated, half of them over 65. Of the 12 patients, nine had chronic diseases.
With regard to consultations due to the influence of basic health care, there has been a growing trend in most health regions, especially in the regions of Lisbon, the Tagus Valley and the Center. . All age groups have been affected, ie groups over the age of 18.
In the second week of the year, mortality was within the predicted values, at a time when the minimum temperature was lower than the normal values ​​for the season, according to the INSA bulletin. Three cases of influenza have been reported in children from pediatric wards who cooperate in surveillance.
Source link