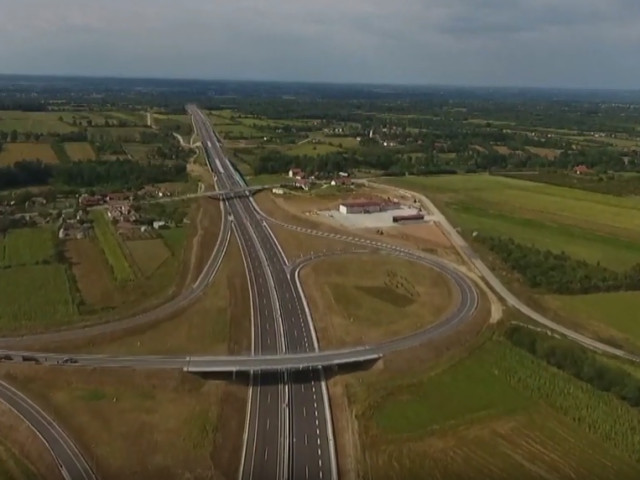 [ad_1]
Serbian President Aleksandar Vucic and the Chinese Ambassador in Belgrade, Chen Bo, took part in the opening of the E-763 highway on Sunday, called "Milos cel Mare", which is the first Chinese highway built in Europe open to traffic, inform Euronews and Tanjug.
The E-763 is part of a trans-European network of motorways connecting Gdansk and Athens, as well as between Istanbul and the Bar Harbor of the Adriatic Sea.
The highway inaugurated on Sunday connects the cities of Obrenovac and Ljig, has a length of 62.7 kilometers and was designed for speeds of 130 km / h.
At the inauguration, President Aleksandar Vucic stated that this stretch of highway, built by the Chinese company Shandong Hi-speed Group, will contribute to improving the quality of life in Serbia and will attract investors to the cities along the highway.
Vucic stressed that several Chinese companies have helped to revive the Serbian economy, particularly HBIS, which bought the steel company Smederevo, Zijin, which took over a producer of copper ore from Bor and Linglong. made significant investments in the city of Zrenjanin.
In July of this year, Infrastructure Minister Zorana Mihajlovic announced that Serbia is planning to borrow several billion euros from China and other foreign countries in the coming years to finance investments in regional projects.
"The state must start new investments if it wants continuous economic growth, otherwise we could have problems," said Zorana Mihajlovic, who also holds the position of deputy prime minister in the cabinet led by Ana Brnabic.
To this end, the Belgrade authorities plan to invest up to eight billion euros in infrastructure in the medium term, mainly thanks to some agreements financed by China, but also by Russia, Turkey and Azerbaijan.
Serbia closed 2018 with a small budget surplus and the 2019 spending plan is based on a 0.5% deficit. The total public debt of Serbia was 51.8% of the gross domestic product at the end of May.
[ad_2]
Source link