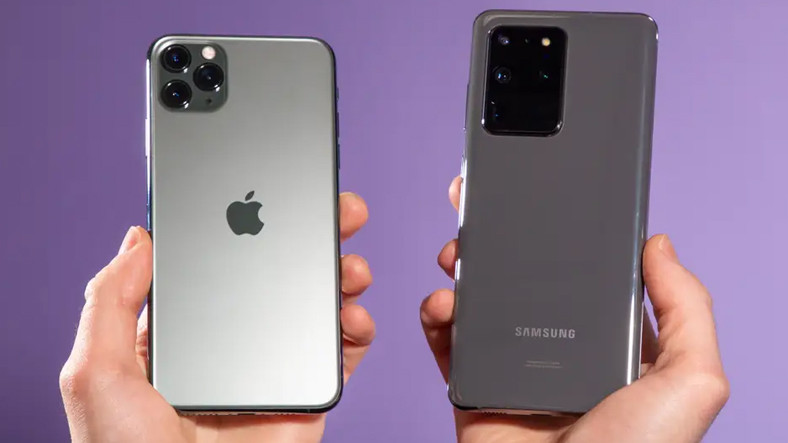 [ad_1]
Canalsy has released its latest report for the third quarter of 2020. The company's report; reveals which smartphones consumers buy the most in July, August and September. Consequently, we can say that Apple is number one for the third quarter of 2020.
The market statistics research firm Canalys, which has managed to be the subject of our news frequently with the data it publishes, is about the smartphone industry. latest data explained. Statements made by the company, consumers in the third quarter covering July, August and September most reveals which smartphones they bought.
According to data shared by Canalsy, the king of the third quarter of 2020, the US tech giant Apple happened. Because the company got the first two rows of the quarter at the same time. In this context, consumers were the most iPhone 11 is iPhone SE they bought. According to the data announced, the amount of sales of the iPhone 11 16 million, the amount of iPhone SE sales was recorded to be just over 10 million.
Here are the top 10 smartphones sold in the third quarter
According to the data announced, the third best-selling phone of the third quarter is one of Samsung's price performance models. Galaxy A21s happened. Furthermore, this model was followed by the Samsung Galaxy A11 and Galaxy A51 models. Sixth on the list is the Chinese tech giant XiaomiWe ran into Redmi supported by. The company's Note 9 is followed by Redmi 9, Galaxy A31 is eighth, Redmi 9A is ninth, and Galaxy A01 Core is tenth.
RELATED NEWS
Samsung by Xiaomimi Retaliation: The Most Smart Phone Selling Company Turkey is us
To interpret the data, consumers who want to use Android rather than flagship phones to economic models We can say that they are direct. Consumers looking to use iOS have preferred the company's latest models for those months. By the way, in the announced data, the iPhone 12 family and the Galaxy Note20 series it is not It should be noted. In fact, Samsung announced its latest flagship phone in August, but within days of the third quarter, we couldn't expect this model to hit its peak. Competition in the sector, in the fourth quarter it looks like it will show better.
if(!isMobile) { $(function(){
//facebook window.fbAsyncInit = function() { FB.init({ appId : '1037724072951294', xfbml : true, version : 'v2.5' }); };
(function(d, s, id){ var js, fjs = d.getElementsByTagName(s)[0]; if (d.getElementById(id)) {return;} js = d.createElement(s); js.id = id; js.src = "https://connect.facebook.net/tr_TR/sdk.js"; fjs.parentNode.insertBefore(js, fjs); }(document, 'script', 'facebook-jssdk'));
$('body').on({ click: function() { // facebook save button ajax FB.XFBML.parse(); } }, '.facebook-save');
// share scroll if ($('.content-sticky').length > 0) { if ($(window).width() >= 768) { $(window).on('scroll', function () { var scrollTop = $(this).scrollTop(); $('article').each(function () { if (scrollTop >= ($(this).find('.content-body').offset().top - 76)) { $(this).find('.content-sticky').addClass('sticky'); if (scrollTop >= ($(this).find('.content-body').offset().top + $(this).find('.content-body').height() - ($(this).find('.content-sticky').height() + 92))) { $(this).find('.content-sticky').removeClass('sticky'); $(this).find('.content-sticky').css({'bottom': '0px', 'top': 'auto'}); } else { $(this).find('.content-sticky').addClass('sticky').css({ 'bottom': 'initial', 'top': '76px' }); } } else { $(this).find('.content-sticky').removeClass('sticky').css({'bottom': 'auto', 'top': '0'}); } }); }); } }
// share click $('body').on({ click: function (){ var $this = $(this), dataShareType = $this.attr('data-share-type'), dataType = $this.attr('data-type'), dataId = $this.attr('data-id'), dataPostUrl = $this.attr('data-post-url'), dataTitle = $this.attr('data-title'), dataSef = $this.attr('data-sef');
switch(dataShareType) { case 'facebook': FB.ui({ method: 'share', href: dataSef, }, function(response){ if (response && !response.error_message) { updateHit(); } });
break;
case 'twitter': shareWindow('https://twitter.com/intent/tweet?via=webtekno&text="+encodeURIComponent(dataTitle) + " %E2%96%B6 ' + encodeURIComponent(dataSef)); updateHit(); break;
case 'gplus': shareWindow('https://plus.google.com/share?url=" + encodeURIComponent(dataSef)); updateHit(); break;
case "mail': window.location.href="https://news.google.com/__i/rss/rd/articles/mailto:?subject=" + encodeURIComponent(dataTitle) +'&body='+ encodeURIComponent(dataSef); //updateHit(); break;
case 'whatsapp': window.location.href="whatsapp://send?text=" + encodeURIComponent(dataTitle) +' %E2%96%B6 '+ encodeURIComponent(dataSef); updateHit(); break; }
function shareWindow (url) { window.open(url, "_blank", "toolbar=yes, scrollbars=yes, resizable=yes, top=500, left=500, width=400, height=400"); }
function updateHit () { $.ajax({ type: "POST", url: dataPostUrl, data: {contentId: dataId, contentType: dataType, shareType: dataShareType}, success: function(data) {
if ($('.video-showcase').length > 0) { var $container = $('.video-showcase'); } else if ($('article[data-id="' + dataId + '"]').length > 0) { var $container = $('article[data-id="' + dataId + '"]'); } else if ($('.wt-share-item[data-id="' + dataId + '"]').length > 0) { var $container = $('.wt-share-item[data-id="' + dataId + '"]'); } else { $container = null; }
//var $container = dataType == 'video' ? $('.video-showcase') : $('article[data-id="' + dataId + '"]');
if ( $container != null && $container.length > 0 ) { var $badged = $container.find('.wt-share-badge-' + dataShareType);
var $headerCount = $('.content-header').find('.wt-share-count'), $containerCount = $container.find('.wt-share-count'), value = parseInt($containerCount.html()) + 1;
$container.data('share', value); //$containerCount.html(value);
if ($headerCount.length > 0) { //$headerCount.html(value); }
if ( $badged.length > 0 && (dataShareType == 'facebook' || dataShareType == 'twitter')) { if ($badged.hasClass('is-visible')) { //$badged.html(data); } else { //$badged.addClass('is-visible').html(data); } } }
} }); } } }, '.wt-share-button') }); }


[ad_2]
Source link