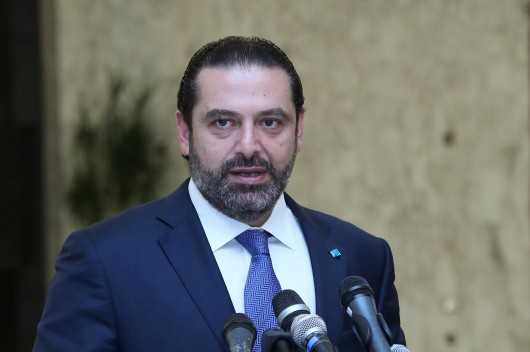 Prime Minister Saad Hariri delivered a speech at the opening of the Arab private sector forum at the headquarters of the Arab Chambers of Parliament, Adnan Al-Qassar Building for the Arab Economy,
"How happy I am to see many dear brothers in my heart and in the heart of all Lebanon, Lebanon, which will continue to thrive through its lovers and most of us today. express my deep regret at the absence of the Libyan delegation from this meeting and to stress that the relationship between the brothers should be superior to any abuse. "
He added: "The importance of this forum lies in the fact that it will discuss the main topics of the summit to be held this Sunday and the recommendations that will be raised directly at the summit.We hope a successful summit, please God , reflect the aspirations of our peoples in the next phase, especially because it is the first Arab development summit to be held after the United Nations launched the goals of sustainable development in 2015. In this context, we hope this summit will produce practical recommendations, The standard of living of the Arab citizen in all our countries ".
"Often we repeat our words: we must work together to translate words into actions and to implement them, and this is what our citizens want.In Lebanon we have laws dating back to fifty or sixty years ago, and this is true even in many countries Arabs: It is time to develop them and work together for the benefit of the Arab citizen, and give them all the facilities to work ".
He stressed that "we must remove all borders that are not actual borders between our Arab countries, so that the Arab citizen can work and move in various industrial and commercial sectors among all the Arab countries." Many countries have begun to realize that the Arab world is a treasure, and we must invest in it, demonstrate it and demonstrate to everyone what the Arab world can do commercially and economically. "He said.
"I would also like to address the role of women in the Arab world: it is half of this world, but how do you represent it in politics and economy? Our economy can not be complete if Arab women do not participate in all sectors of the state, in politics in economics or any other sector Women can also alleviate political conflicts: today we see how many women have taken important positions as president of a republic or a government ".
He thanked "everyone to be with us today, this is the support for Lebanon and, God willing, the economic summit will be a successful summit with all of you".
"The speech I held is very close to what Minister Raed Khoury just said, and this could be due to the rapprochement between the Future and the Free Patriotic Movement, which seems to be a lot of people.
source: National Agency