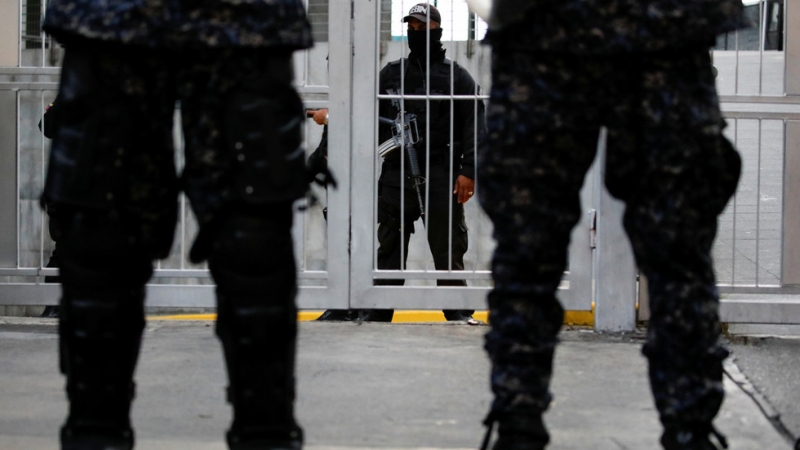 The Venezuelan government announced on Monday that it had repressed a military uprising after a group of officers stole weapons and kidnapped several officials, and an online video showed a sergeant calling for the removal of President Nicolas Maduro, reported the media.
See also: A new ACCIDENT in the Kerch Strait on the Black Sea: two ships with 31 people on board fired
The agents attacked a National Guard outpost in the Cotiza district of Caracas, one kilometer from the Miraflores presidential palace, where they met "firm resistance," the government said in a statement. Witnesses said they heard shooting at 3:00 local time.
Later the demonstrators fired at the garbage and burned a car in front of the outpost, where officers were arrested, as a sign of growing tensions after having invested Maduro's second term, which governments around the world called a illegitimate.
Although the incident signals the dissatisfaction of the armed forces, it seems to involve only low-ranking officers with a low capacity to force change in the hyperinflationary economy, since many people suffer from lack of food and drugs.
Military officials arrested for theft of weapons <a href = "https://twitter.com/hashtag/Venezuela? Src = hash & ref_src = twsrc% 5Etfw "> # Venezuela #Cotiza #Caracas pic.twitter.com/CiUEZxrwef

– Ruptly (@Ruptly) 21 January 2019
"The armed forces strongly reject this type of action, which is certainly motivated by the obscure interests of the extreme right," the government said in a statement broadcast on state television.
Esta rebelión pronounces against the law and the usurpation régimen of Maduro in obediencia a su deber constitucional. pic.twitter.com/BXqJZc4ymR

– Autonomous Venezuela (@VzlaAutonoma) 21 January 2019
Maduro was hit on January 10, 2018 amid an avalanche of criticism against his leadership, which would have been illegitimate after the election, considered fraudulent. Governments of states all over the world have frowned on the Maduro government.