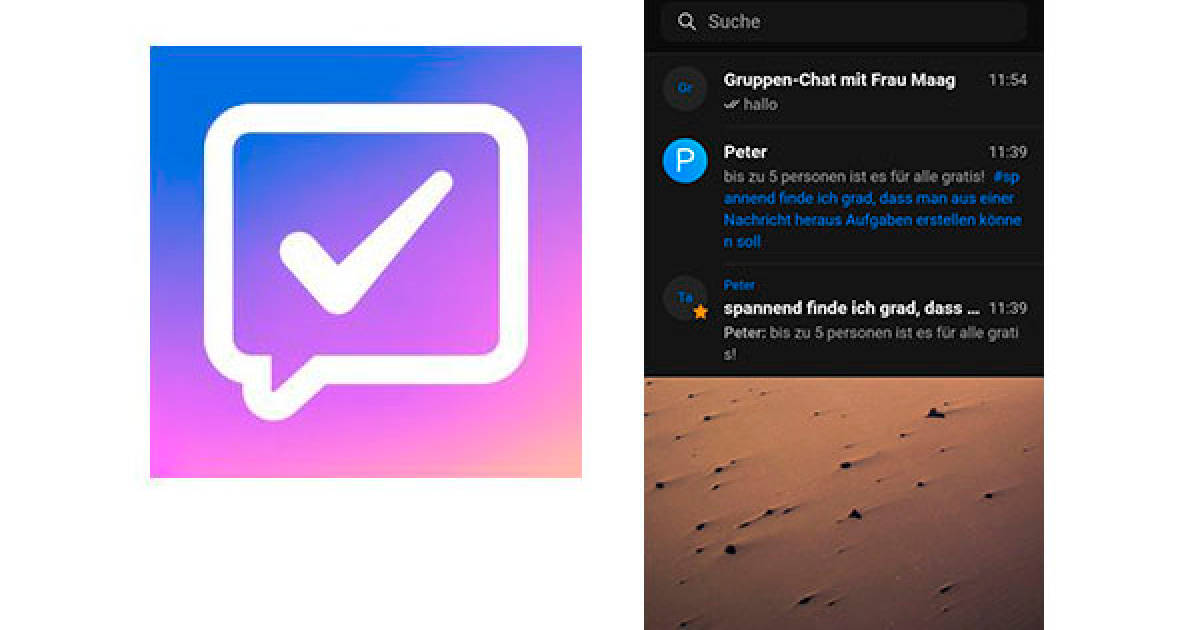 [ad_1]
PCtipp tried Zenkit's new messenger with integrated task management.
Zenkit released a project management solution of the same name four years ago. A chat app called Zenchat has been available since yesterday.
Zenchat perfectly combines chat and activity. You can even turn a message into a task or assign it to team members and assign due dates. PCtipp tried the app briefly.
Zenchat is currently meant more for group communication, but individuals can also use Zenchat for free as a family chat option (max 5 people).
First steps
Zenchat is available for mobile (Android, iOS) and desktop (Windows, macOS, Linux) use. You can find the download links here.
Zenchat does not use the address book of your smartphone; you must first create an account based on your email address.
The chat view is reminiscent of Teams, WhatsApp or Wire etc.
Source: Screenshots / PCtipp.ch
Next, create a group or search directly in the search field for people who also use Zenchat. Find the email address. Now you can start chatting.
Like in Microsoft Teams, you can quote messages and reply with emojis. There are individual and group chats. Attendees can be invited to use the app via email or via contacts.
It is practical to mark a message and create a task directly from this text. How to do this, see below. Activities can be found on the top right next to the three cross bars.
In the paid version (from 9 euros per month and user), which is aimed at business users, you can also use the calendar, add more users, upload larger files and receive priority support, etc. Similar to Microsoft Teams.
Note: Up to 5 people it's free for everyone. From 6 people it is charged. Prices can be found here.
[ad_2]
Source link