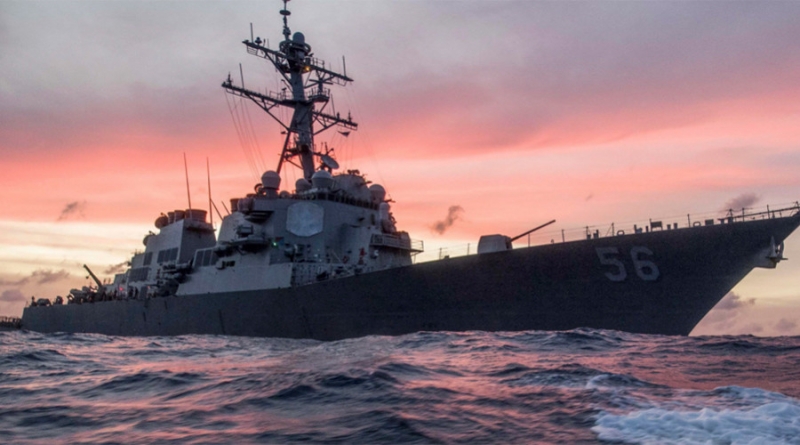 The Russian Black Sea fleet monitors the movements of the US destroyer Donald Cook, who entered the Black Sea, according to the Ministry of defense of the defense of the Russian Defense Ministry, as reported by agerpres.ro.
Read: Klaus Iohannis prepares to push the RED BUTTER: movement that binds the coalition PSD-ALDE
"The forces of the Black Sea fleet have started to chase missile destroyer USS Donald Cook as soon as it entered the Black Sea," said the center, according to which the movements of the US destroyers are monitored by the Pytlivy watchdog as well as electronic means and technical aspects of the fleet.
USS Donald Cook entered the Black Sea on Saturday at 8:00 pm, specified the National Defense Control Center in Russia.
The Russian militants recalled that, according to the Montreux Convention governing the transit and navigation through the Bosphorus and the Dardanelles, the USS Donald Cook can not remain in the Black Sea for more than 21 days, being a national-owned warship without sea
On Saturday morning, the United States Sixth Fleet Press Service reported that the USS Donald Cook Missile Artillery Burke began to cross the Dardanels Strait to the Black Sea "to carry out maritime security operations and improve regional maritime stability , training level and naval capability with NATO allies and partners in the region ", according to the source cited.
The commander of the destroyer, Matthew J. Powel, stressed that such cooperation will enable us to react effectively to future crises and prevent possible aggression, writes EFE.
The Spanish agency recalls in this context that a naval incident occurred between Russia and Ukraine on 25 November last when three Ukrainian ships were seized by the Russian coastal guards for illegal entry into the waters land near the Crimean peninsula, in the Kerch Strait, which connects the Black Sea and the Azov Sea. Kiev accused Moscow of "aggression" and declared a state of emergency in ten regions of the country, recalls EFE.
Russian President Vladimir Putin accepted the Berlin proposal to send German and French specialists to the Kerch Strait to check whether Moscow guarantees free navigation between the Black and Azov seas.
USS Donald Cook is based in the Spanish port of Rota and has participated in bombing in Syria.