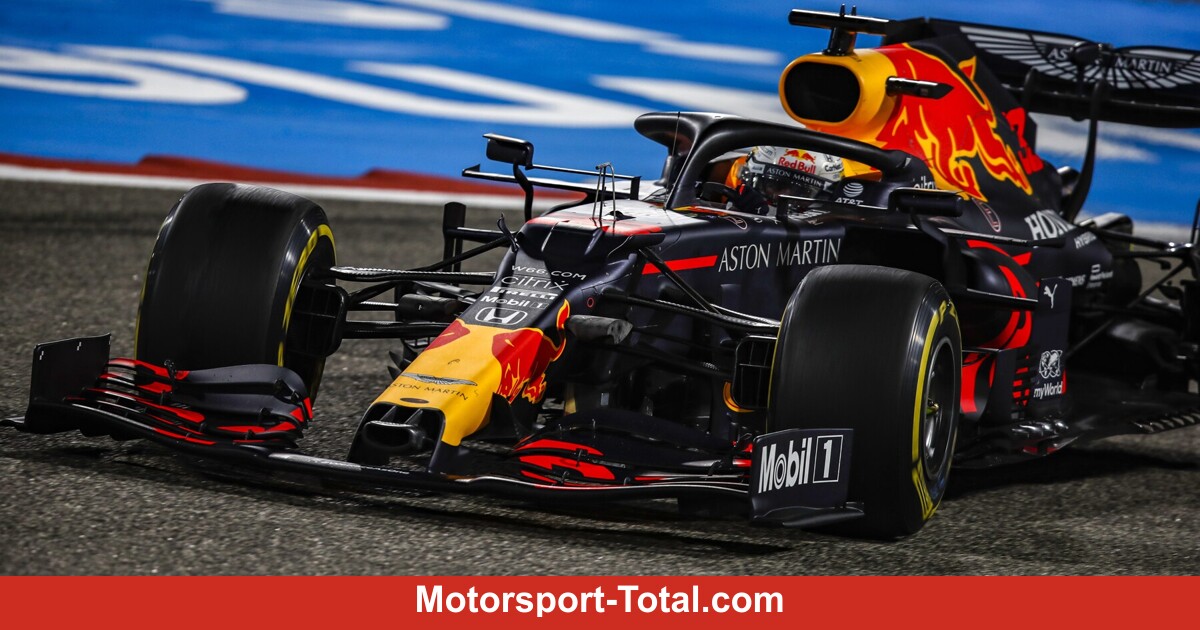 15:33
Red flag
The session is stopped because Sainz is in turn 1. Something broke on the car. There are 9:10 minutes to the clock and no one has set the time yet. So this will be a pretty mess again on reboot. By the way, only the two AlphaTauris were on soft, all the others on medium. But it doesn't matter anyway, the cards will be completely shuffled in no time. Who will then still dare to use the vehicle?
---
15:28
Focus on the tires
In Q2, the focus is on the tires. The top 10 have to start tomorrow with the tires they are using now. That's why some riders are trying to get away with the medium so that they can't start tomorrow with the soft. Does this plan work? It will be exciting!
---
15:20
Russell arrives
The Williams driver improved on his latest attempt and moved on to Q2. Outside Giovinazzi, Räikkönen, Magnussen, Grosjean and Latifi. The usual suspects. The best time goes to Hamilton before – surprise – Stroll and Albon. In the end, they both improved a lot.
---
15:13
Outside would be currently …
… Russell, Raikkonen, Grosjean, Magnussen and Latifi. Leclerc also has to go up again, staggers to P15 and complains about traffic. Who would have thought … Incidentally, Hamilton is now ahead with a 1: 28.3 ahead of Bottas and Verstappen. They should be safe.
---
15:08
First time
Verstappen now puts down a 1: 28.8 and then provides an initial guideline. Russell had stopped his tour. Now we are filling up on the track. Even on the spot, because the last ten minutes of Q1 are already underway and 19 drivers have not yet set a time.
---
15:03
The pilots wait
George Russell has the road to himself, the other 19 drivers are still waiting. It makes sense in theory, because the later you go, the faster the journey should be. But when everyone leaves at the same time, traffic becomes a problem again. So it could be chaotic …
---
14:54
Now open the session ticker
Qualifying in Bahrain is about to begin! At this point, therefore, follows the obligatory note to simultaneously open our session ticker with Christian Nimmervoll. There you will find full coverage of qualifications, here we focus as always on the most important information, images and statements.
---
14:41
AlphaTauri: rider decision in December
Pierre Gasly has already been chosen for the young bulls for 2021. His teammate will most likely be Formula 2 driver Yuki Tsunoda. But it's not official yet. Team boss Franz Tost explains that Red Bull will make a decision "in December". The good news: December will start in a few days. And anything but Tsunoda would still be a big surprise.
---
14:29
So it went last year …
Do you remember the Bahrain 2019 race? To freshen up, here are our driver ratings back then.
---
Photo gallery: Bahrain: riders' ratings by the editors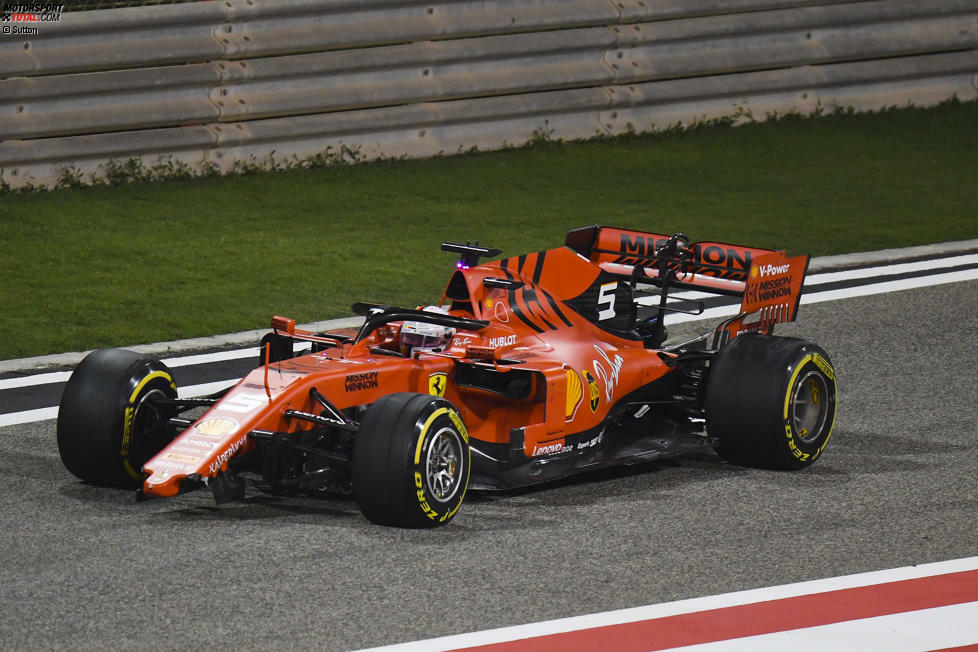 Sebastian Vettel (5): In terms of speed, he couldn't hold a candle to Leclerc and couldn't really explain why. Not a good sign in a duel between a four-time world champion and a Ferrari newcomer. Vettel openly admits that he was guilty of the spin in the duel with Hamilton.
Photo gallery

---
14:13
What's in the future of Kubica?
Will the Polish Alfa Romeo remain as a test driver? Team leader Frederic Vasseur explains that Kubica did a "great job" yesterday and reveals: "We are very happy to have Robert on board with us." However, it is not yet clear how things will go in 2022. Kubica himself explains to "Sky" that he first wants to see in which series he will lead next year. So you have to see if this can be reconciled with your role as a test driver in Formula 1.
---
13:59
The last Mercedes pole in Bahrain …
… it was already three years ago. Bottas took the last Mercedes pole in 2017 and Hamilton was the last in the lead here in 2016. In 2018 and 2019, Ferrari led the match in qualifying. This certainly won't happen today. It should be the first Mercedes Pole since 2017 or even the first Red Bull Pole since 2012 – at that time still carried by Vettel and when the day was still going on …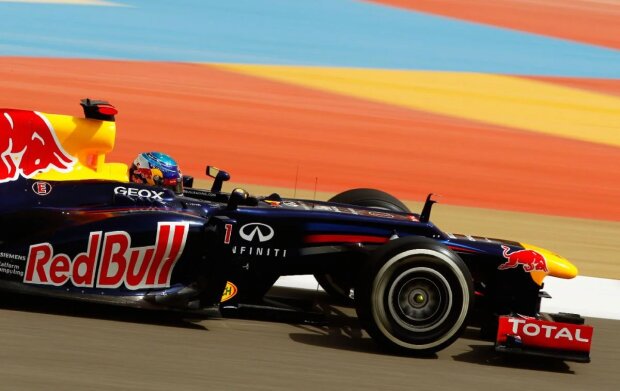 ---
13:43
Magnussen wants to win the races again
The Dane sees his imminent departure from Formula 1 not only bad. He admits that it's "very difficult" to motivate yourself when you know that even with a good performance you won't score points under normal circumstances. He hopes that after Formula 1 he can find a place in another series where he can fight for victory again. "I haven't won a race in eight years," he explains.
In 2013 Magnussen won for the last time to date. At that time still in the Formula Renault 3.5.
---
13:27
Wolff defends Pirelli
The new 2021 tires were a big topic yesterday. Lewis Hamilton, among others, has been heavily criticized. Mercedes team boss Toto Wolff is now defending Pirelli and declares: "These cars generate more downforce than you expected. Every year it has increased. This is why Pirelli had to react."
So it was "the only solution" to build a stronger tire to avoid serious accidents. Remember that safety is paramount. From the driver's point of view it is obviously "understandable" that they were not happy with the performance of the new tires.
But Wolff also reminds us that cars are not designed for new but for current tires. So there is still room for improvement.
---
13:09
And who is the favorite now?
Verstappen was the fastest man, but the qualifying conditions will be slightly different. So you should be careful not to delete Mercedes here. In Hamilton there was a small electronic problem at the end. However, it appears that it has been fixed again, even though the world champion was eventually unable to get on track again because he ran out of time. Anyway: obviously we hope for exciting qualifying!
---
13:00 'O clock
End of the working day!
That was with FT3, in the end no one got better. So the best time goes to Verstappen ahead of Hamilton, Bottas and Albon. Vettel and Leclerc only finish the session in P13 and P15, so Ferrari should come a little more in qualifying. Otherwise it would be a very disappointing result after Istanbul. The qualification starts in two hours and, of course, in the meantime continues here in the ticker.
---
12:52 pm
Verstappen replies
Indeed, the Red Bull driver is backing him up again. With a 1: 28.3, he even pushed himself quite clearly ahead of the two Mercedes drivers. Not bad. His teammate improved with a 1: 29.0 on P4 behind the two Mercedes. It is a little further than the usual distance between Verstappen and Albon.
Source link