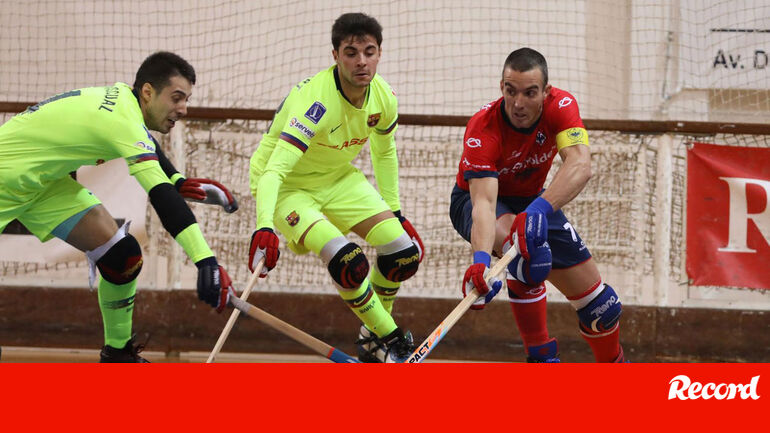 The Portuguese João Rodrigues gave FC Barcelona a 7-6 victory against Oliveirense on Saturday, scoring the decisive penalty with five minutes remaining in the European roller hockey league.
In the fourth round of group A, João Rodrigues scored three of Barça's seven goals, the last decisive and the 45 minutes of the match.
The Portuguese team, which fell to third place in the group with six points behind the FC Barcelona and Follonica, both with nine, went even better at the meeting at Palau Blaugrana where they were 1-0 and 2- 1.
The match proved to be very balanced, without quite distant teams, with a 5-3 of "Barça" canceled at a 5-5, in consecutive parity throughout the game.
In the Catalans, João Rodrigues was in evidence, but also Pau Bargalló, who scored and still missed a free kick, with the remaining goals of the team to belong to Matías Pascual and Nil Roca.
For Oliveirense, the Spaniard Marc Torra also scored three times, while Jorge Silva scored twice and Xavi one.
On the fifth and penultimate round, on February 16th, Oliveirense visits the French of Quevert and Follonica receives FC Barcelona.