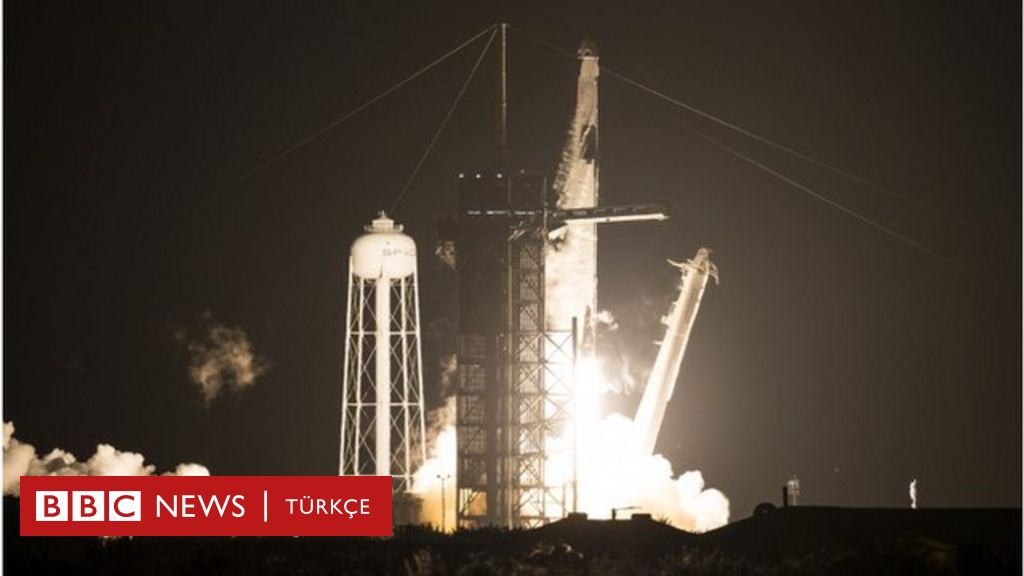 [ad_1]
Jonathan Amos
BBC Science Reporter
The "Crew-1", made up of four astronauts, three Americans and one Japanese, boarded a SpaceX rocket for their six-month mission to the International Space Center.
The rocket and the capsule that left for the International Space Station were delivered to NASA by the company SpaceX.
This is the second rocket the company has given to NASA.
NASA, the US space agency, has announced it has entered a new era of partnering with commercial companies for routine near-Earth studies.
Together with American astronauts Michael Hopkins, Victor Glover and Shannon Walker, the experienced astronaut of the Japanese space agency Soichi Noguchi will serve for six months.
The Falcon rocket and dragon capsule were launched from the Kennedy Space Center at 7:27 pm local time. It is expected to reach its goal in less than 24 hours.
After Team-1 arrives on the mission, it will join Kate Rubins, who works for NASA, and Sergey Ryzhikov and Sergey Kud-Sverchkov, who work for the Russian space agency Ruscosmos.
SpaceX has signed a $ 3 billion deal with NASA for astronauts' efforts to go to space.
At the end of the six months, the team will return to Earth, entrusting the task to the new team that will take over from them.
The team will walk through space four times during the mission. In one of these will be the UK's first critical industrial contribution to the platform.
With the ColKa communication terminal, astronauts will now be able to communicate with scientists and their families around the world at the speed of the Internet at home.
[ad_2]
Source link