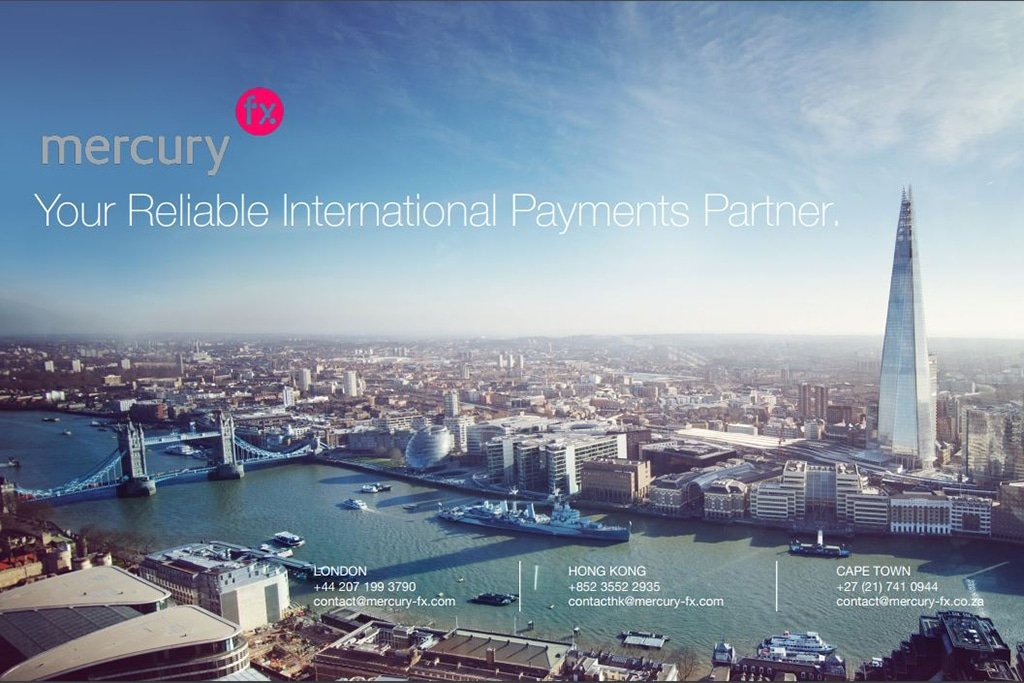 Mercury fx, an xRapid user and one of Ripple's major partners recently declared that the technology has been used successfully and has enabled the company to move huge amounts of capital. The company has tweeted:
1/2 Mustard Foods based in the United Kingdom has saved £ 79.17 and 31 hours on the transaction.

– Mercury-fx Ltd (@mercury_fx_ltd) 17 January 2019
The Mercury FX partnership was first announced at the Ripple & # 39; s Swell conference in October 2018. Brad Garlinghouse, Ripple's Chief Executive Officer, had focused on the implementation of the Internet of Value by part of the company and then declared:
"The Internet of value is something that many people do not understand and this is Ripple's biggest bet." One of our main goals has always been to become builders rather than the "disruptor" that we talk a lot about in Silicon. Valley: To be coined a disruptor is a bit for investors, but according to Ripple we do not always need interruptions in the sector ".
This exact transfer helped a UK-based company called Mustard Foods save £ 79.17 and 31 hours on the transaction. Thus proving that Ripple helps companies reduce losses and earn profits, saving time that can lead to better business relationships.
Mustard Foods may be one of the best examples of the impact of the use of RippleNet as it has opened the door for cheaper expenses, faster orders and faster payments.
Ripple Company has also announced that 13 new financial institutions have joined RippleNet thus pushing the number of global customers to over 200. RippleNet currently operates in 40 countries on 6 continents.
Of the 13 financial institutions mentioned above, 5 are confirmed that they use XRP to find immediate liquidity for their cross-border payments. They are JNFX, SendFriend, Transpaygo, FTCS and Euro Exim Bank. Euro Exim Bank, based in London, announced just this week that they will become the first financial institution to fully integrate xRapid XRP-powered in the first quarter of this year.
Garlinghouse then said:
"By the end of this year [2018], the main banks will use xRapid as a liquidity tool. By the end of next year [2019]I certainly hope that we will see … in the order of magnitude … of dozens. But we must also continue to grow this ecosystem … to increase liquidity. "
The success behind the Ripple team could be in line with their marketing strategy and future plans to make the financial sector a better place to be.
Just to remind, last week it was also announced that Ripple will arrive in Australia when FlashFX announces a new XRP-based exchange.
Together with FlashFX, XRP will launch a new Ripple-based platform in a move that increases the rate of mainstream cryptocurrency adoption in the country.
However, some argue that this is counter-intuitive to what the Bitcoin blockchain is trying to achieve – both disruption and shifting of the current banking system, similar to how digital downloads and online streaming have discontinued the record business .
This strategy could work in some markets where payment services are so poor that they are better off (for example, international exchange and remittance services for countries where the currency is weak). However, in developed markets such as Europe and the United States, the use of some aspects of blockchain technology (ie, authorized private registers) to improve traditional financial institutions makes more sense for adoption. immediate and profitability.
Santander praises RippleNet
Recently, the Spanish bank Santander praised Ripple and reported that One Pay FX, the payment application based on Ripple technology, offers customers the ability to send cross-border transactions at much higher speeds than their competitors in the field.
During the Santander International Banking Conference in Madrid, Executive President Ana Botín said:
"You can make real-time FX transfers between the UK and continental Europe, and you can do the same cost as TransferWise in Poland, Brazil and Chile, which is why we have to think about what is real reciprocity The devil is in the details and in the times. "
Catalyst Corporate Sings Strategic partnership with Ripple
In a summary of the 2018 report, the CEO and president of Catalyst Corporate, Kathy Garner spoke of "strategic partnership with Ripple, signed last year", which is likely to be operational this year.
As the Catalyst mission statement, he said:
"Our goal is to send the international transaction to Mexico through Ripple blockchain solutions.With this cooperative agreement known as Currentz, secure cross-border transactions can be completed within 10 seconds."
What is certainly more likely, is that the 2019 year with Ripple technology will help Catalyst reduce the cost of global remittance. As such, increase efficiency and maximize overall profit.