In the last two years, blockchain technology has shown that it is one of the most promising developments of our time, one that has the potential to stop more than just the financial sector. As technology grows, it also has the blockchain consulting industry, to guide companies in the right direction.
In fact, blockchain technology is so vital and its potential is so immense that more and more companies are trying to harness their power to improve their business. If nothing else, blockchain is important because it decentralizes power from existing authorities through the use of smart contracts, encryption and ownership of resources. Blockchain technology is also a valid solution to other types of problems that businesses usually have, such as network downtime and security breaches.
Without a doubt, blockchain technology can play an instrumental role in tracing the future path of any company. The only (potential) problem is the fact that blockchain and criptovalute, in general, are generally very complex concepts. This is where the blockchain consulting firms come into play.
These companies offer expert consulting services, but they are also skilled when it comes to creating blockchain technology apps. Our list contains some of the biggest names in blockchain consulting and blockchain development, in designing, creating applications and so on.
LeewayHertz
Founded in 2007 and based in San Francisco, LeewayHertz is one of the most popular cryptos / blockchain consulting services or blockchain technology provider services.
The company has played an instrumental role in creating over one hundred large enterprise-class digital platforms and is renowned for its focus on blockchain, AI, mobile applications, IoT, AR / VR solutions and cloud platforms.
The development team is composed of experienced developers with a lot of experience in the blockchain sector. Leeway Hertz is also renowned for the use of some of the best blockchain technologies such as Ethereum, Hyperledger, R3Corda and Hashgraph.
Source: Medium.com
Have a Blockchain project on the market? Try Use TheBitcoin's Blockchain print release service!
Altoros
Altoros is another well-known IT consulting firm known for the development, deployment and management of enterprise-level cloud and software solutions. Other areas in which the company is competent are big data, artificial intelligence and the development of blockchain technology.
The company based in Sunnyvale (Silicon Valley) is responsible for improving workflows, achieving transparency and improving customer experience in companies. The company is also renowned for offering blockchain-based solutions and frameworks, as well as customized solutions for services. The company has offices in western Massachusetts, as well as in Norway, Denmark, the United Kingdom, Minsk, Belarus, Buenos Aires and Santa Fe, Argentina.
Appinventive
Appinventive is a New York-based company that provides a large number of cryptographic / blockchain services to its customers, including ICO consultancy, smart contract development, as well as technology verification and IoT implementation in the blockchain.
Although Appinventive is a relatively new company (founded in 2014), it has succeeded in helping many companies to revolutionize their workflow through the integration of blockchain, something that seems to be an essential part of any company's growth potential. a day today.
Some of the blockchain development services of the company include the development and audit of smart contracts, the use of Hyperledger, the development of Wallet, the development of Crypto Exchange, the development of ICO strategies, the development of blockchain supply and blockchain integration in IoT.
ArcTouch
ArcTouch is an app development company and mobile blockchain, renowned for helping companies gain competitive advantage in the market, to conduct intensive technology seminars and to provide strategy, design, planning and lifecycle management app.
The company has technical experience in working with Blockchain-as-a-Service platforms of AWS, Microsoft and IBM, with leading blockchain platforms such as Ethereum, Hyperledger, BigChain and Stellar, as well as first order portfolio services and smart contracts. languages ​​like TestRPC, Solidity and Truffle.
In terms of blockchain services, ArcTouch services include the implementation of blockchain-based prototypes, the development of dApp on blockchain platforms, the evaluation of private blockchain networks for experimentation and development, as well as implementation and creation of smart contracts.
Treehouse technology group
Treehouse technology group is one of the most versatile blockchain consultancy companies. The company is known to help high-level companies develop and implement trustworthy and secure contracts using Ethereum.
The team is also responsible for security auditing, automated and manual testing, the creation of test cases and the provision of advisory services in accordance with ERC-20 token standards.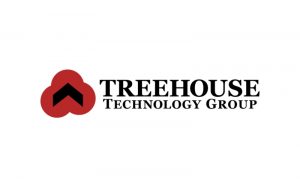 Source: treehousetechgroup.com
ABES Lab
ABES Lab is a new company (founded in 2017) based in Philadelphia and is a subsidiary of a large software development company called Aplana Software Inc. The team of experts offers a wide range of services that include architectural design, blockchain consulting, support and maintenance, application development services and smart contracts.
The company is strongly focused on the implementation of innovative solutions related to blockchain technology in the management of the offer, as well as on the management and execution of contracts. It also aims to transform contract management into a fully automated process based on effortless approval, execution, creation and tracking. The team is highly specialized in creating dApp and works with Hyperledger, Solidity and Ethereum.
ChromaWay
ChromaWay is a company based on the implementation of intelligent contract solutions in government agencies, financial institutions and real estate companies. The company is renowned for having introduced "Postchain" (a database of a consortium) or for creating SofiWay, an innovative program that improves the way in which the payment from person to person works. ChromaWay is also behind an exciting e-currency project called E-krona.
Since its creation in 2014, the Stockholm-based company has worked hard in the blockchain industry and has helped businesses make the most of what this technology has to offer.
Kamtor
Kamtor provides new-age solutions based on both public and private blockchains for companies and individuals. The services provided by the company include ICO development and implementation, development of smart contracts (on Ethereum, EOS or HyperLedger), creation of cryptocurrencies and wallet, development of apps distributed on Ethereum and EOS, as well as creation of private blockchains.
Source: www.kamtor.com
Other honorable mentions on our list of blockchain consulting firms include Vironit, Unicsoft, Neoteric, Coinfabrik, Empirica, N-iX, Espeo, Concise Software, LimeChain, 10Clouds and Ciklum.
We hope that our list will help you choose the right blockchain consulting company or blockchain technology provider to increase your business as much as possible.