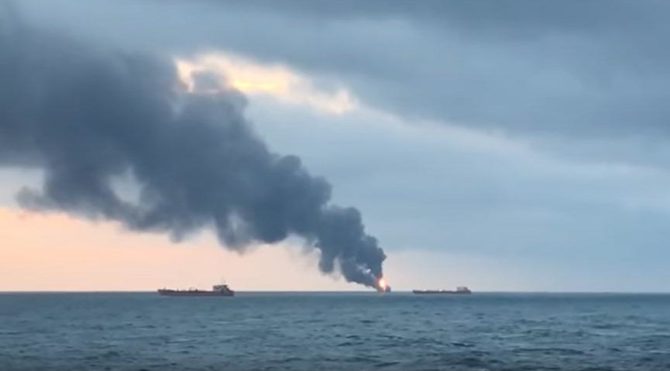 Krasnodar and Crimea between the Crimea in the ship Crimea on the fire of the fire on a ship jumped on another ship. When the fire of 2 ships grew, they exploded in one of the ships.
A total of 31 people, including Turkish and Indian crews, were found in the ships. The Ministry of Transport of Russia has announced that 10 people have lost their lives.
14 COMPANY SAVING
As part of the ongoing rescue work, the fire teams were forced to jump overboard 14 people were reported to have been rescued so far.