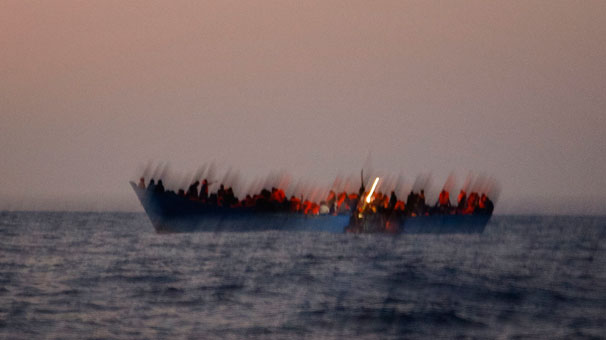 According to reports reported by the Italian press; It was announced that the dinghy, which moved from the city of Garabulli in Libya on Thursday night, began to die out after about 10 hours of travel, and sank 45 miles off the coast of Tripoli.
After the tragic accident recorded in the Mediterranean as the first fatal accident of the last year, it was reported that 117 people, mostly from West African countries, were killed at sea.
Two of the Sudanese, one of whom was from Gambia, were taken to the island of Lampedusa, in southern Italy, yesterday.
The survivors were treated for hypothermia.
It is reported that the Italian Navy and the Libyan Coast Guard conducted a search and rescue operation in the Libyan waters, where the incident took place all night, but it was not possible to reach the robots that sink, nor the immigrants.
2 CHILDREN WITH A PREGNANT WOMAN
According to survivors, officials from the International Migration Organization (IOM) said; There were also two children, one of them 2 months old, with a pregnant woman.
Although the survivors reported that 117 people died at sea, this information has not yet been confirmed.
The Italian deputy prime minister and interior minister, Matteo Salvini, who closed the Italian ports to immigrants from the Mediterranean, said, açık There are still deaths in Libya. he said.
The number of immigrants drowned in the Mediterranean last year was 2 thousand 262.