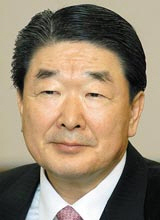 [ad_1]
Seems to be decided by the board of directors at the end of this month … Following the tradition of separating the family after the inheritance of the eldest son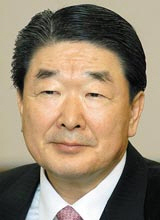 Koo Bon-joon, LG Group Advisor. / Chosun DB
It is reported that LG Group consultant Koo Bon-jun will separate its affiliates from LG Group, focusing on LG International, LG Hausys and Pantos. Koo is the third son of the late LG Honorary President Ja-kyung Koo and the younger brother of LG President Koo Bon-moo.
According to the business community on the 16th, it was reported that LG will hold a board of directors at the end of this month to decide on such a split plan.
The former director owns a 7.72% stake in LG Corp., a holding company of LG. The value of this stake is approximately 1 trillion won. It is reported that the former director will use this stake to acquire the shares of LG International and LG Hausys.
Previously, LG International last year sold a stake in LG Twin Tower in Yeouido, the LG Group headquarters building, to LG Co., Ltd. and moved it to the LG Gwanghwamun Building. In addition, the owner's family, including President Kwang-mo Koo, worked on separate divisions by selling a 19.9% ​​stake in Pantos, a logistics subsidiary of LG International.
The former councilor's separation of the superior-centered divisions is interpreted to minimize the impact on the governance structure while preserving the flagship operations, electronics and chemistry of the current LG Group.
Currently, LG International, a holding company, is the largest shareholder with a 25% stake in LG International and a 34% stake in LG Hausys, and LG International owns a 51% stake in Pantos, which is responsible for the foreign logistics of the group. With the separation of the subsidiary, the ratio of internal transactions between major customers such as LG Electronics and Chemicals and Pantos, reached 60%, which will naturally solve the problem of the deprivation of the subsidiary, which was the goal of the Fair Trade Commission. .
The market capitalization of LG International, which this time will be separated from the subsidiary, is 7151 billion won, and LG Hausys is not big with 5856 billion won.
Inside and outside LG, there is also a prospect of further separation between Silicon Works, a semiconductor design company, and LG MMA, a chemical materials manufacturer.
It appears that the decision that the LG group decided to separate its affiliates this time around was based on the judgment that the time has come as President Koo Kwang-mo has been in office for three years. The division of the former director follows the tradition of LG Group, passed down from his predecessor. The LG group continued the tradition of "independent sibling management" in which the eldest son takes over the leadership of the group when Seondae's president dies and the younger siblings separate.
[ad_2]
Source link