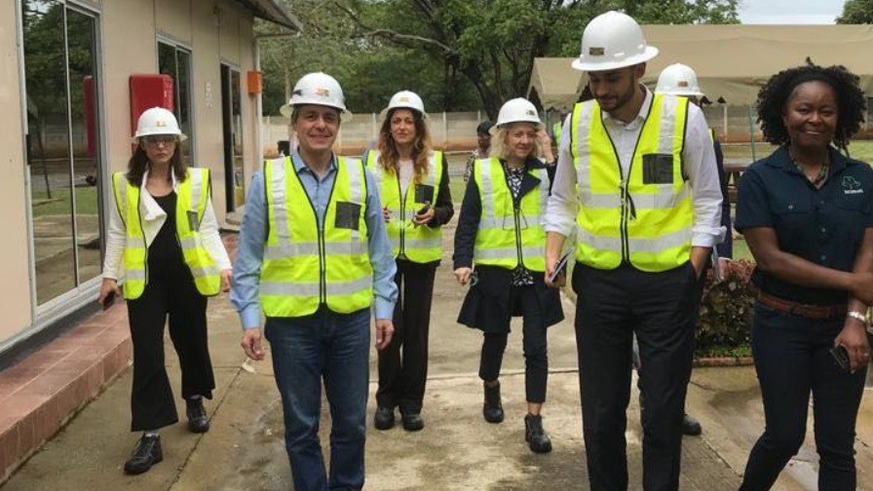 Visit to Glencore Mine – Ignazio Cassis had no contact with local NGOs
Ignazio Cassis's visit to the Glencore copper mine in Zambia continues to move. The Federal Council raises contradictory statements on talks with local NGOs.
Last week Ignazio Cassis released a tweet, which caused a lot of criticism in the episode. The images of his visit to the copper factory had a strong PR character. Cassis praised the modernization of the mine in the tweet and was impressed.
But there would have been a reason to critically judge the mine. Because Glencore's copper factory had emitted clouds of sulfur dioxide last year, which meant that ten people had to be hospitalized. "I thought I was suffocating", SRF quotes a victim who lives in the city of Mulufira, near the mine.
Even at this moment, the situation is unbearable. "Now in the rainy season, the wind blows the corrosive gas in our lodgings every day." It's hard to bear. "
Despite these incidents, Federal Councilor Cassis initially praised only the Glencore mines. Although he supported in a radio interview with SRF, he also spoke with local NGOs about the situation. In reality, the situation is much better now than it was 15 years ago, according to the Federal Council.
Cassis says in the SRF interview that spoke with local NGOs. (From 1.45)
However, at the SRF's written request, a DFA spokesperson admitted that there had been no talks with local NGOs. Neither Cassis nor his entourage spoke with the Mufulira NGOs. Although the talks were held with two NGOs in the capital, Lusaka, this is more than 400 kilometers from the Glencore mine.
The SRF goes on to say that the NGOs of Mufulira Cassis Entourage were happy to draw attention to sulfur emissions.
But the FDFA continues to spread the misinformation on its homepage that Glencore's Mopani facility complies with the limits of the World Health Organization (WHO). That this is not true confirmed last week, he himself a spokesman for Glencore. (CMA)
You may also be interested in this:
How creative are our federal advisers?
Video: srf
Sign up to our newsletter
Source link