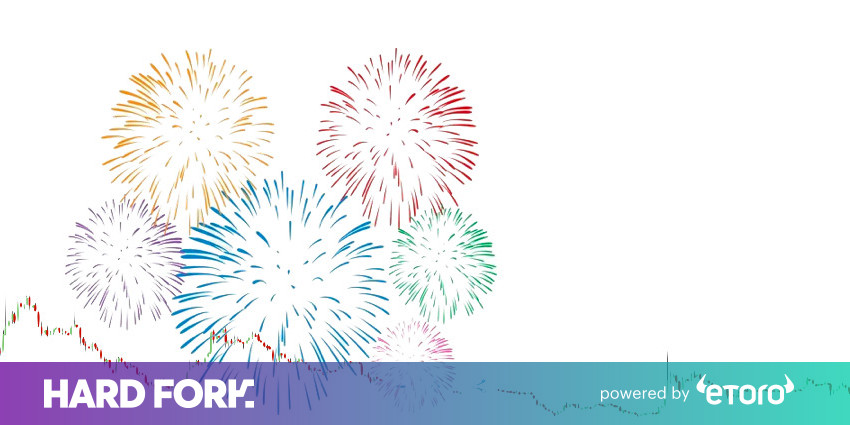 If anyone has said that banks and cryptocurrencies are natural enemies and can never work together – Ripple XRP it was out there to prove they were wrong!
Unlike Bitcoin – which aims to perform as normal currencies and to be used to pay for goods and services – Ripple is a system of settlement and repatriation of payments in real time for banks and other payment networks.
The network is supposed to improve existing traditional financial models such as SWIFT and allow institutions to make near-instant secure international transactions with minimal costs.
Unlike other blockchain networks that evaluate their native currency as a transferred asset, Ripple is more interested in allowing financial institutions to transfer traditional resources such as gold and fiat currencies through its network. These transfers are made using the native Ripple cryptocurrency called XRP.
Ripple has attracted severe criticism from many within the industry for "not really being a cryptocurrency" or a decentralized entity. This criticism comes from the fact that Ripple's blockchain has no miners and access to it is severely limited.
Bringing miners significantly slows the network, a problem that Ripple's business model clearly can not afford.
Ripple team continues to reject these claims. According to the company, the Ripple network will be more decentralized than Bitcoin and Ethereum in the near future with the addition of more validators. They also point out that the Ripple protocol (and XRP cryptocurrency) are perfectly capable of continuing alone even if Ripple is shut down.
Review of XRP / USD performance
The XRP has maintained a significant stability in its market price since 2013, when it was launched, at the beginning of 2o17, hovering around $ 0.80. The year 2017 saw a break from that model. The XRP had a value of $ 2.30 by the end of the year, an increase of 38,000 percent!
The XRP continued the bullfight in the first week of 2018, hitting $3.36, marking a 46 percent compared to the week before bursting. The cryptocurrency saw a correction in the market on January 8, which saw its price drop by 27% to $ 2.46.
The market price of XRP fell further to $ 1.18 on 17 January, and traded at less than one dollar by 1 February. Even in the XRP, things did not go well, as they maintained a predominantly bearish trend.
The cryptocurrency recorded two small increases respectively in February and April-May, but failed to keep them long enough to allow a significant recovery of the market.
As of December last week, XRP is trading at $0.36, a decline in the price of 84 percent from the beginning of the year.
The XRP outperformed the BTC in the first week of January, earning 25% of relative gains, but failed to maintain its lead for the rest of the year. The XRP / BTC pair has lost almost 44% of its value since January 2018.
Ripple – Major events in 2018
Ripple started the year 2018 on a positive note as his cryptocurrency was making historical gains. Also the company announced that three of the top 5 global money transfer companies will use Ripple in 2018. A week later, Ripple announced a partnership with MoneyGram, a US-based money transfer company. Later in the month, the IDT telecommunications service provider and the international payment service group Mercury also made public their intention to pilot Ripple's xRapid service for money transfers.
In February, the Spanish multinational and the financial services company Santander would work on international money transfer app with Ripple technology in four European countries. The app was launched in April, and in October the banking giant announced that it is further expanding the Ripple-based service into more European countries.
Many other banks and payment service providers have announced partnerships with Ripple throughout the year, including PNC and Fleetcor in the United States, InstaReM in Singapore, Woori Bank and Coinon cryptocurrency exchange in South Korea, TransferGo and IndusInd in India, Itaú Unibanco and Bee Tech in Brazil, Zip Remit in Canada, Siam Commercial Bank (SCB) and Bank of Ayudhya in Thailand, LianLian International in China, FairFX, RationalFX and Exchange4Free in the United Kingdom, MoneyMatch in Malaysia, UniPay in the Republic of Georgia and SBI Holdings and a consortium of banks in Japan.
In May, Ripple was sued by an investor – who suffered significant losses by investing in XRP – on charges of violating federal security laws.
The company announced in June a new venture capital fund called Xpring that focuses on the incubation of startups that develop projects involving the Ripple and XRP protocol.
Ripple also announced a $ 50 million loan for academic and research institutions. The University of Texas at Austin was the first institution to receive part of this $ 2 million loan. The company also collaborated with the American singer-songwriter Madonna to raise funds for disadvantaged children in Malwai.
Madonna was not the only celebrity hit by Ripple in 2018, as Snoop Dogg performed on the night of her community in April and former US president Bill Clinton gave the opening speech at the Swell Conference of San Francisco in October.
Trading services Revolut, eToro and Uphold have also started offering XRP as a resource on their respective platforms in 2018. But the highly anticipated quote on Coinbase it did not happen this year
What to expect in 2019
After a historic bull run at the end of 2017 and the first week of January, the rest of the year was not economically rewarding for Ripple XRP's native cryptocurrency. But the same can not be said of Ripple as a company necessarily. The company has established important partnerships for its various services in 2018, and increasing confidence in the company is likely to also affect the movements of XRP prices, although the trajectory of the two is not entirely correlated.
Ripple has also managed to consider itself one of the most influential cryptocurrency companies, to launch various financing projects and to tie in chains some celebrity names for its promotions.
In a cryptocurrency market still under development, partnerships with traditional companies are still being taken up by many investors, and this will probably continue to work for Ripple. At the same time, the company has been severely criticized for holding more than 60 percent of XRP's offering, and investor confidence remains low even though Ripple has granted a lock-down period.
It seems very difficult for XRP to be able to hit the $ 3 mark again in 2019, but the cryptocurrency can be expected to maintain a healthy market price subject to the overall market response to cryptocurrencies on the part of investors.
Now that you have useful information on the future of Ripple, it's time to start investing. With eToro, a leading social trading platform, you can trade manually or copy the actions taken by the main operators, taking away most of the stress and your investments.
This post was offered to you by eToro. eToro is a multi-asset platform that offers both investment in stocks and cryptocurrencies, as well as CFD asset trading.
Please note that CFDs are complex instruments and present a high risk of losing money quickly due to leverage. 65% of retail investor accounts lose money when they exchange CFDs with this supplier. You should consider if you understand how CFDs work and if you can afford to take the high risk of losing your money.
Cryptocurrencies can fluctuate widely in price and therefore are not appropriate for all investors. Cryptocurrency trading is not controlled by any regulatory framework of the EU.
Past performance is not indicative of future results. This is not an investment advice. Your capital is at risk.
Published 26 December 2018 at 10:00 UTC