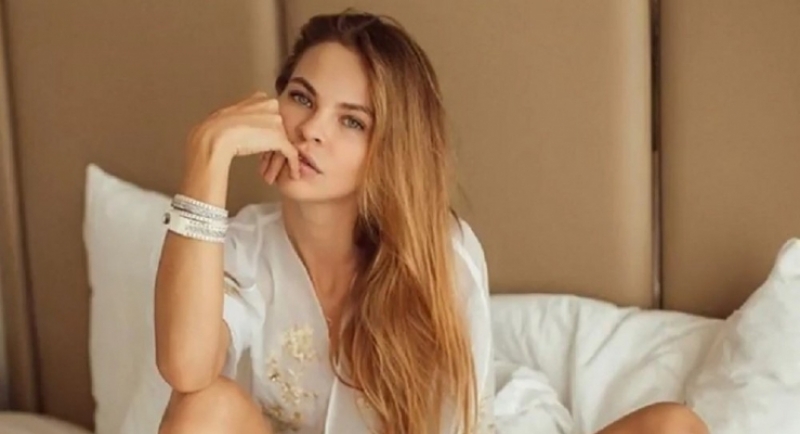 A Belarusian woman, known for her promising revelation of Russia's role in the US elections, was arrested at a Moscow airport, where she was headed for Belarus, her lawyer said.
Read: Klaus Iohannis prepares to press the RED BUTTON: movement that binds the coalition PSD-ALDE
Anastasia Vasukevici, better known as Nastia Ribka, was arrested in Thailand in Pattaya, Thailand, along with nine other foreigners who organized "sex training courses" in February.
Tuesday sentenced for a fine, she was expelled Thursday from Thailand and boarded a flight to Moscow, where she was immediately arrested in a punitive investigation.
"What happened is an international scandal," told AFP Dmitry Zaharinski, the lawyer for Anastasia Vasukevici. According to him, his client "did not commit any crime" and intended to "go home" to Belarus when she was arrested. "It was taken out of the transit area (…) in Russian territory by unidentified men", added Zazarinski, who intends to file a complaint. The young woman was imprisoned in a detention center south of Moscow, he said.
On Instagram, the lawyer posted a video recording in which other men dressed in civilian clothes could be seen, trying to force a young woman to sit in a wheelchair. While struggling, they manage to lead her to what appears to be an elevator.
Nastia Ribka has long been involved in a political scandal with the Russian tycoon of the aluminum industry, Oleg Deripaska, a close collaborator of the former director of the American campaign Donald Trump, Paul Manafort. Later, he said that he was in possession of "missing pieces in the puzzle" about the Kremlin's help charges to Donald Trump during his election campaign.