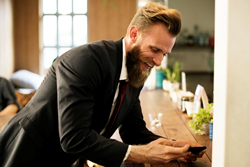 Our team manages the list of utility coins we create for online video games on PayBito – the HashCash trading platform – and our partner exchanges around the world.
SAN FRANCISCO (PRWEB)
January 14, 2019
The video game industry is huge and worth billions of dollars. In 2017 alone it generated revenue of $ 108.4 billion, exceeding box office sales and events of 20 professional sports championships globally over the same period. Unfortunately, with 47% of the 2.2 billion active players in the world spending money while playing, there is a huge opportunity for scams. Moreover, a significant part of the amount spent is up to the intermediaries, reducing a player's ability to get the most out of a video game with an equivalent budget. A very practical and popular remedy to these situations has been found in distributed ledger technology, and the expert blockchain HashCash Consultants has launched a state-of-the-art DLT platform that caters specifically to the gaming industry.
Cryptocurrency payment processor by HashCash
The decentralized payment gateway of the blockchain company allows users to complete transactions at a fraction of the fees charged by traditional payment platforms, even in a secure ecosystem. Transactions pass almost immediately, facilitating rapid (and therefore frequent) micro-payments that provide developers with a diversified path to monetize their games. The core blockchain is compatible with other leading blockchain networks and therefore also supports coins that are not native to the gaming platform. ERC tokens also to be easily integrated with the network.
HashCash Consultants integrates existing gaming platforms with a high performance blockchain platform in line with HC NET through the available APIs. Their team of experts also creates native digital resources for video games that can be used as game tokens or game chips across gaming platforms connected by a common blockchain game ecosystem. The movement of these digital coins is traceable on this network, drastically reducing the scope of fraud and lost revenue. Users can use an IO blockchain to monitor the transaction log.
HashCash Consultants is also a leading provider of white label cryptocurrency trading platforms and creates exchanges for its customers. "Our team manages the list of utility coins we create for online video games on PayBito – the HashCash trading platform – and our partner exchanges around the world," said Raj Chowdhury, MD of HashCash Consultants . "The blockchain ledger drives the transaction capacity between gaming platforms, game exchange and gaming portfolios." The company's white-labeled blockchain platform has high transactional throughput that can match and exceed existing gaming throughput.
Advantages of cryptocurrency compared to the Fiat currency
Cryptocurrencies have several advantages over legal currencies or currencies issued by central banks and other popular financial and physical assets. This is because cryptocurrencies circumvent numerous obstacles related to the centralized nature of resources and currencies. Here are the three main reasons why the cryptocurrency outweighs the popularity of the fiat currency:
1. Cryptocurrency is more secure
The authorization of a cryptocurrency traffic makes it irreversible, a feature that is lacking in credit card transactions that often leave room for recharges. Users of cryptocurrency are protected from fraud, which is a serious disruption in online commerce. This is made possible by the implementation of smart contracts: a pre-programmed computerized protocol that validates every transaction that takes place inside a blockchain network.
2. Cryptocurrency is more accessible
Cryptocurrency accounts, unlike traditional bank accounts, can not be frozen because they do not comply with the rules that provide for this provision. Furthermore, the process of buying cryptocurrency is very simple and free of strict controls by regulatory authorities. The cryptocurrency sector is a good alternative for those who do not have access to traditional means of exchange.
3. Cryptocurrency transactions are more accessible
Traditional banking systems charge processing fees for transactions authenticated by them. This quantity, when compared to the processing costs applied by cryptocurrency payment processors, is rather expensive. Not only are the costs for cryptocurrency transactions not high, sometimes there are no charges for transactions that could be traded on the network.
Overview of the performance of the global video game industry
With movies, cartoons and even theme parks created after video games, the volume of buyers of this kind of entertainment is out of the question. The video game market plans to cross 90 billion US dollars by next year, from about 78.61 billion registered in 2017 and 82.44 billion in 2018. As of 2018, there are over 2341 million gamers in Worldwide. Of these, 40% choose to play on online / social platforms and also contribute significantly to the 36 billion US dollars (recorded in 2017) in sales of software games.
About HashCash consultants
The HashCash consultants started out as a Blockchain consulting firm in California. Today, HashCash products enable companies to move resources and settle payments across borders in real time using the HashCash Blockchain network, HC NET. Financial institutions use HC NET for retail remittances, corporate payments, trade finance and payment processing. HashCash also manages the exchange of cryptocurrencies in the United States, PayBito and the main payment processor Cryptocurrency, BillBitcoins. HashCash offers white label solutions for the exchange of cryptocurrencies and payment, complete ICO services and design and development of custom use cases. HashCash promotes blockchain progress through the Blockchain1o1 program and its investment arm Satoshi Angels.
Share the article on social media or email:
Source link