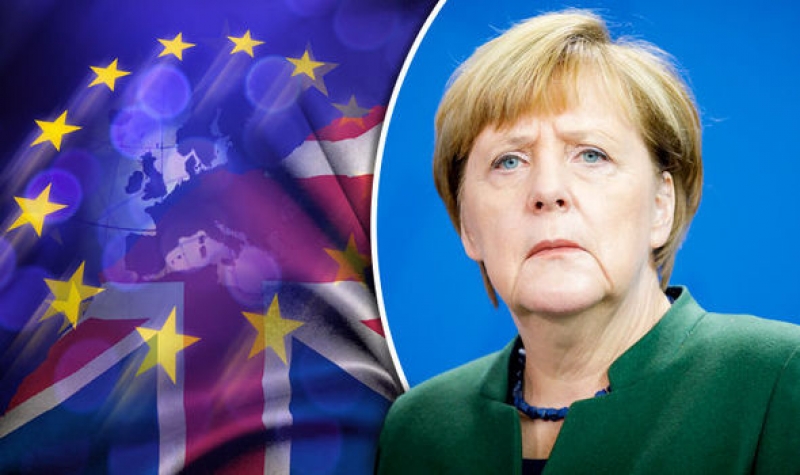 "The best times are over" for the German economy, the head of an important German industrial association said today that Germany's economic growth will continue, but at a slower pace than in recent years, the cause of the Brexit and the economic war between the United States and China, according to the dpa agency, according to agerpres.ro.
Read: Klaus Iohannis prepares to press the RED BUTTON: movement that binds the coalition PSD-ALDE
The largest economy in the European Union is expected to increase by 1.5% in 2019, said Dieter Kempf, president of the Federation of German Industries. This economic growth would be comparable to that of 2018, but less than 2.2% in 2016-2017.
"For the economy, the best times are over," thinks Dieter Kempf, referring to the fact that the prediction of growth to which he referred is based on the hypothesis of an ordered Brexit. If the United Kingdom leaves the EU without an agreement, as many fear after the British parliament has rejected the agreement agreed this week between London and Brussels, Germany's economic growth would get a further blow.
The German economy is heavily dependent on exports, it needs sales outlets, so that a possible loss of the British market or an access obstacle would seriously affect German industry, especially sectors like 39; automotive industry, chemical and pharmaceutical industry, etc.
"If we have a huge disturbance in trade between the United Kingdom and the European Union, then, in the case of the most favorable scenario, we will still see" one "before the decimal point," predicts Dieter Kempf. But "a chaotic Brexit comes dangerously close", further draws its attention and says that "from this week our activity has begun to look at the abyss".
Dieter Kempf stated that several German companies have announced that they will stop operating in the UK from April, while others have moved their staff or sites closed.
He stressed that the uncertainty that is amplified as the actual date of the Brexit on March 29 makes it necessary for London to quickly say how it intends to proceed further.
In the event that a Brexit is not responsible, "" By virtue of the rules of international relations (WTO), one of our closest business partners will be on the same level as countries such as Turkey, South Korea or Ghana, explains the representative of the German economic environment.
He also noted that, in addition to the uncertainty caused by Brexit, the commercial tensions between the United States and China also have a negative impact on the German economy.
However, Dieter Kempf also failed to criticize the Berlin government, which complains that it has not lowered taxes on companies, a measure it considers essential for the competitiveness of the German economy.